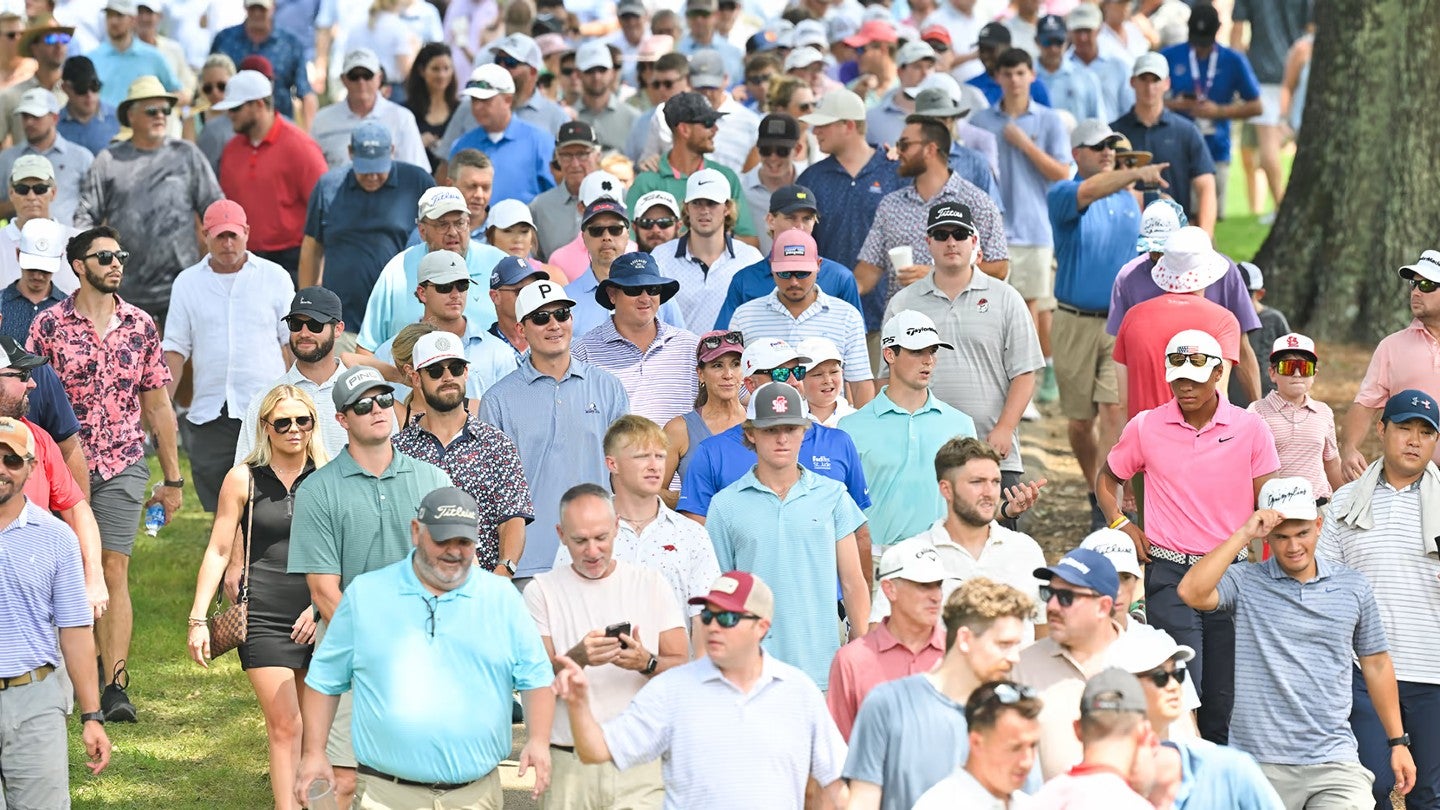 US golf's PGA Tour and Korean tech giant Samsung have announced a partnership that will bring the Tour programming to Samsung TV Plus viewers in the UK, Australia, New Zealand, India, and South Korea.
The PGA Tour co-sanctions tournaments on the PGA Tour, PGA Tour Champions, Korn Ferry Tour, PGA Tour Latinoamérica, PGA Tour Canada, and others.
Starting this week, the PGA Tour channel will be available on Samsung TV Plus, Samsung's free ad-supported TV (FAST) service, offering highlights and original programming from the US-based men's golf circuit, including content from PGA Tour Entertainment, including Tiger Tracks and Tiger Tales, official films, round and tournament recaps, as well as PGA Tour player profiles.
Thierry Pascal, PGA Tour senior vice president of international media, said: "We are excited to partner with Samsung TV Plus as we further engage with audiences in new and unique ways.
"The PGA Tour's FAST channel offers a robust catalog of original programming that will help meet our fans' demand for rich, compelling golf content whilst complementing our international media partners in these markets."
Jennifer Batty, Samsung TV Plus European head of content acquisition, added: "We're thrilled to be partnering with the PGA Tour, one of the sport's most iconic brands, to launch their new FAST channel on Samsung TV Plus.
"This channel perfectly demonstrates FAST's additive capabilities within sports broadcasting; providing content in and around the world's greatest sporting competitions to give fans a 360-viewing experience like never before."
Domestically, the PGA Tour has long-term rights deals in place with national networks CBS and NBC, the Golf Channel, and sports broadcaster ESPN.
Internationally, PGA Tour coverage is available across over 200 countries and territories in 26 languages via 44 broadcast and digital partners.