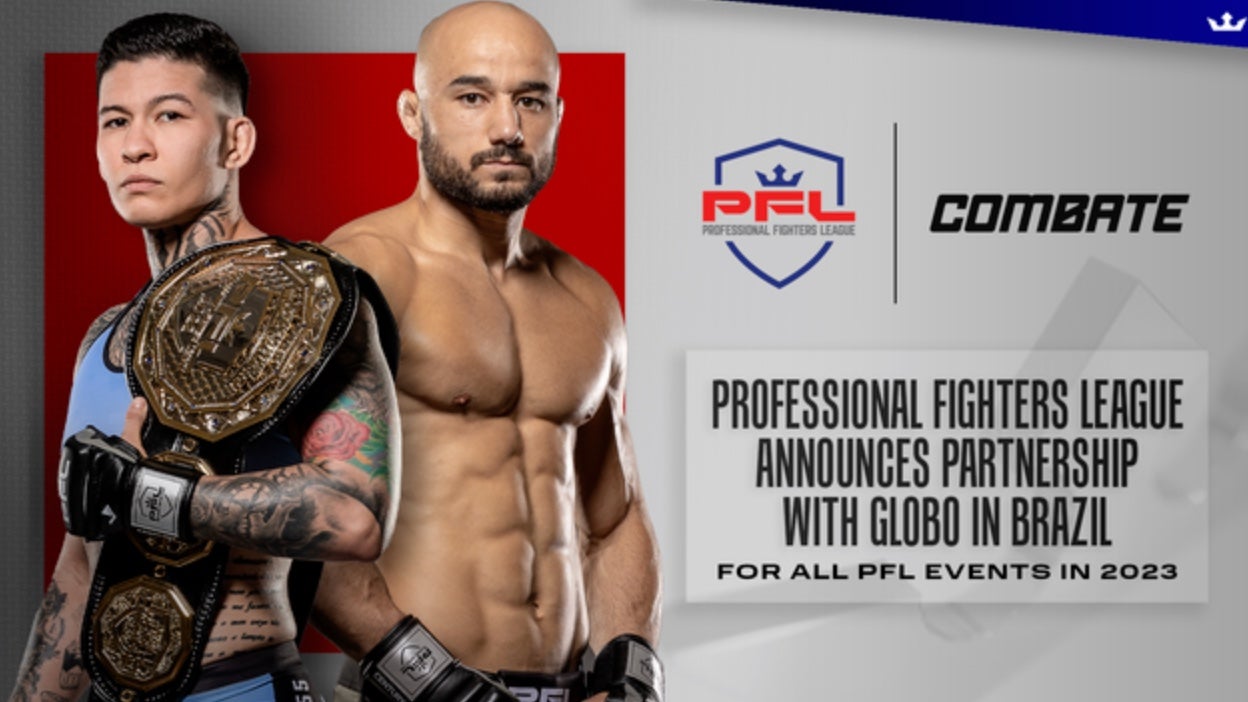 The Professional Fighters League (PFL), the US-based mixed martial arts (MMA) series, has today (February 3) announced a rights deal in Brazil with heavyweight broadcasting group Globo.
The deal sees Globo – through its MMA-based Combate Network – become the PFL's exclusive broadcaster in Brazil for the 2023 season.
The agreement covers all regular season action, as well as the Challenger Series and the inaugural PFL Europe competition this year (details of which were announced in January). It also extends to archive footage and original content.
Brazilian PFL fans will be able to watch action through all Combate platforms – pay-television, online, mobile app, and also through social media.
The deal marks a return to showing the PFL for Globo – it also did so exclusively in 2021, through a deal struck in March of that year, before coverage was made available elsewhere last season.
Peter Murray, chief executive at PFL, said: "As Brazil's number one media company, Globo is synonymous with premier sports action, and we're happy to announce that it will be the home of PFL for Brazilian fans in 2023 …
"Brazil has a long history of developing some of the world's greatest MMA fighters, including five PFL World Champions, and we'll continue to expand our footprint in the country, with plans to stage live events in the near future."
In late December, the PFL announced a multi-year broadcast rights renewal with South Korea's IB Sports.
The 2023 PFL Challenger Series began on January 27 and runs until March 17, while the inaugural PFL Europe will spread its four events between March 25 and December 8.