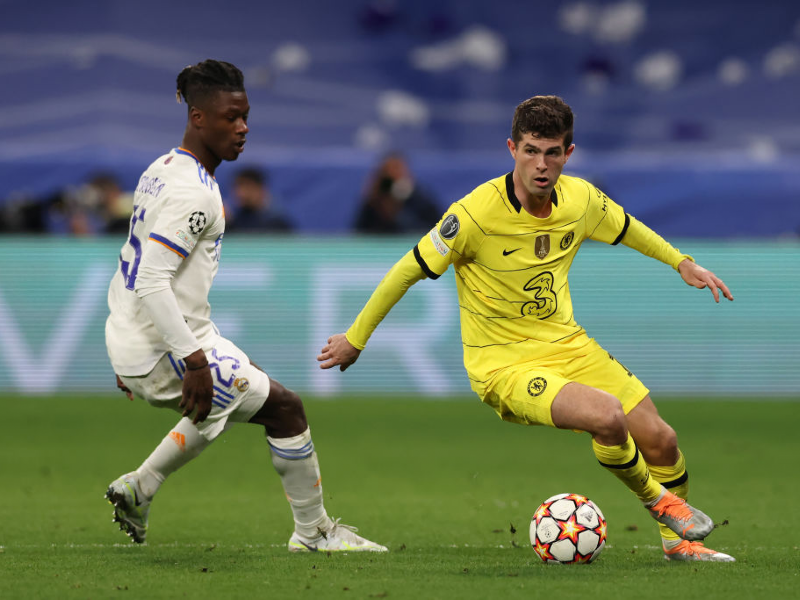 Paramount Global, the major US broadcast network, has retained English-language rights to European club soccer's top-tier UEFA Champions League (UCL) through a six-year deal starting in 2024 which is reportedly worth $1.5 billion.
The deal was struck between Paramount Global, its CBS and Viacom subsidiaries, and Relevent Sports Group, the US-based sports marketing agency that has been UEFA's sales agent for this tender, which was launched in mid-July.
The total sum – which breaks down to $250 million per season – marks an increase of 150% on the previous annual fee paid by Paramount and its sister Spanish-language network Univision, which came to $100 million per season.
Aside from the UCL, this deal also covers the second-tier UEFA Europa League and the third-tier UEFA Europa Conference League, while The Athletic has reported that there will now be a separate sales process for Spanish-language rights.
Sean McManus, chairman of CBS Sport, has now said: "UEFA has been a key driver for Paramount+ since our launch and we are thrilled to extend this successful partnership, showing even more world-class soccer, though the 2029-30 season."
Relevant was appointed as the US sales agent of UEFA and of the European Club Association (ECA) in February, taking over in that specific country from Team Marketing, the agency which up until that point had been UEFA's exclusive partner agency worldwide for almost 30 years.
The former Paramount rights deal was struck in March 2020 and is a three-year tie-up running through to the end of the 2023-24 campaign.
Paramount and Televisa Univision, during the last cycle, showed some games on their main, terrestrial networks, with others carried on their cable sports channels and via streaming services.
In May, the UCL final – which Spanish giants Real Madrid won 1-0 against English heavyweights Liverpool – attracted an average audience of 2.8 million on CBS.
Before CBS took over, UEFA club competition rights in the US were held by Turner Sports.
The Athletic has reported that Paramount came out ahead of Amazon, which would have put the top-tier competition on its Prime Video Sport streaming channel, to land the rights.
Other media reports, including from Bloomberg, have said that Amazon was the highest rival bidder outside of Paramount's submission.
Relevent was appointed as UEFA and the ECA's partner for that specific territory in February, in a move that represented a seismic reshuffle of the governing body's media rights arrangements.
Since 1993, Team has been UEFA's sole partner agency worldwide, but now Relevent has sliced off a chunk of those rights, although Team will carry on as the sales agent in all other territories.
The start of 2024-25 will see a dramatic change in the make-up of the Champions League. The number of teams will increase from 32 currently to 36, and each side competing in the initial group stages will play eight games, up from six now.
This will result in significantly more games to present to broadcasters during tender processes such as this one.
The top eight teams in the combined 36-team group will go through automatically into a 16-team knockout round, and will then be joined by another eight sides who have to progress to the knockouts via a playoff round.
UEFA has already sealed new contracts for the cycle up to the end of the 2026-27 campaign in both France and the UK.
BT Sport and Amazon will split live rights in the UK (with the public service BBC to cover highlights for the very first time), while in France existing partner Canal Plus has renewed with UEFA and Team.
In terms of the other broadcasters showing live, top-tier soccer in the US, meanwhile, NBC holds rights to the English Premier League in a deal worth $450 million over six years, while Apple TV is now paying $250 million a year to cover the domestic Major League Soccer competition.