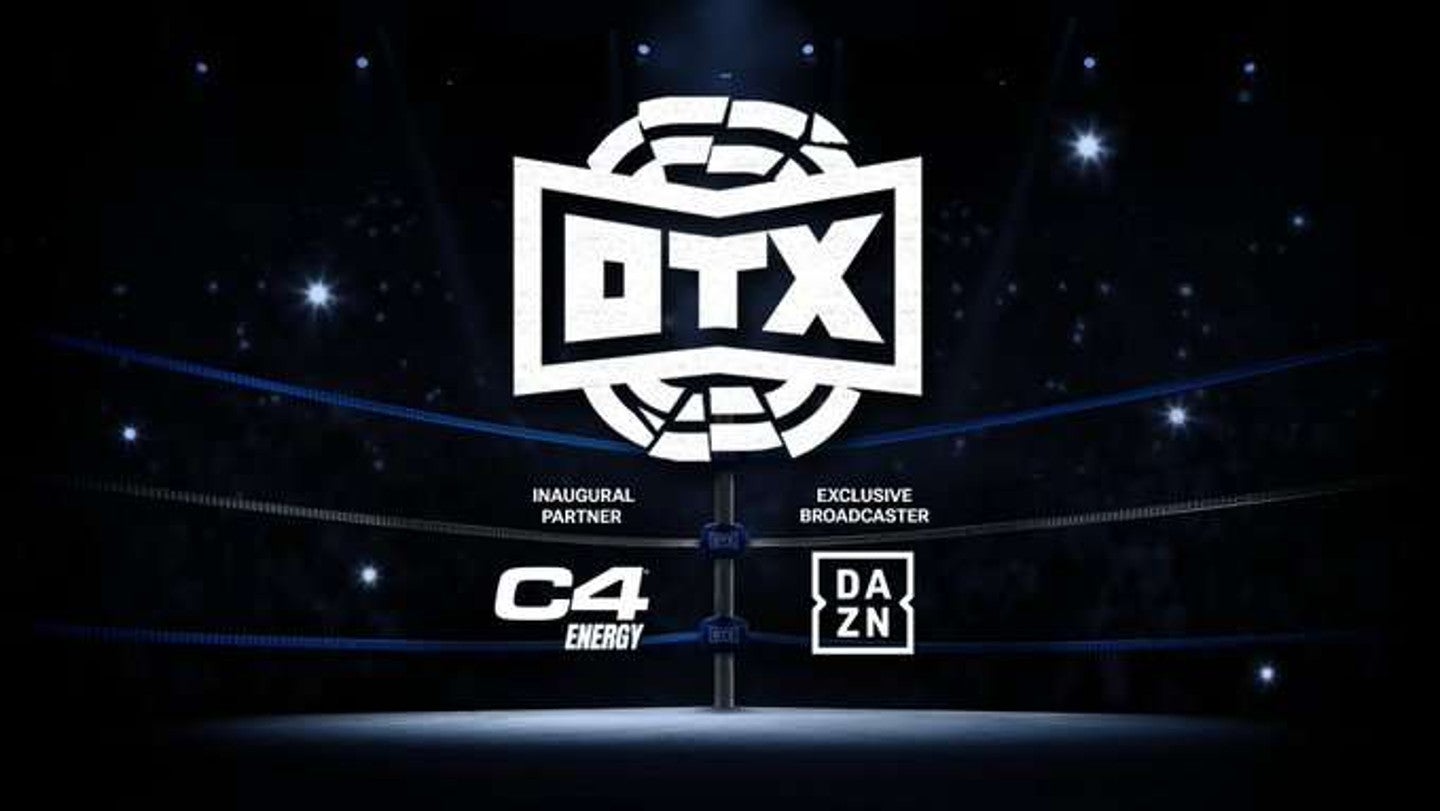 US sports leagues and digital network Overtime has announced its entry into boxing with the launch of Overtime Boxing (OTX), a series featuring "the sport's next stars."
The first season of OTX will be contextest by feature male and female professional boxers over the age of 18 and comprise four events in August at the OTE Arena in Atlanta, Georgia.
It will be aired exclusively by international sports streaming giant DAZN, the exclusive media rights partner for the series' first year, with additional content distributed across Overtime's social channels.
OTX will also feature year-round social-driven content highlighting the yet-to-be-announced fighters as they prepare and train. Content will also include out-of-the-ring storytelling.
Nutrabolt, owner of the C4 Energy drinks brand, will serve as the series' inaugural sponsor, receiving in-arena branding, streaming integration, and training content, among other benefits.
The launch of the series will see Overtime's vice president of business development Brandon Rhodes become the general manager of boxing.
Rhodes said: "These next waves of fighters have remarkable stories of grit and perseverance.
"We feel privileged that we can help empower them as they work to reach their dream and share their stories with Overtime's millions of fans.
"As with Overtime Elite and OT7, we're going to work with our partners at DAZN to innovate and disrupt, all with a fan-first and fighter-first approach."
Overtime Elite (OTE) is a basketball league for high-school prospects and OT7 a seven-a-side American football league.
Unlike other youth leagues, every player in OTE is offered a six-figure salary, with a guaranteed minimum salary of $100,000 per year, plus bonuses and a share of equity in the league.
Players also earn revenue from the use of their name, image, and likeness, including through sales of jerseys, trading cards, video games, and non-fungible tokens. Starting this season, players can choose between a scholarship or salary option.
OTE's global media rights partner is Amazon Prime, the streaming platform of the global retail giant, which sees it air 20 live games per season until 2025.
Joe Markowski, DAZN Group's North America chief executive, said: "We are massive fans of what Brandon and the team at Overtime have been doing and their vision is a natural fit on the platform.
"We are both disruptors in the market, and with our best-in-class production and knowledge of the sport, we are confident we can create something very special."
The deal adds to DAZN's extensive combat sports portfolio that includes Matchroom Boxing, Golden Boy Promotions, the Professional Fighters League, Impact Wrestling, and Prime Time Wrestling.
Last month, the streaming giant secured rights to the All Elite Wrestling promotion, adding more than 200 annual events to its schedule, including its Dynamite, Rampage, Battle of the Belts, Dark Elevation, and Dark series.
In August 2022, meanwhile, Overtime announced it had raised $100 million in a Series D funding round led by Liberty Media, the US media giant and owner of motor racing's Formula 1 series, and previous investor Counterpoint Global, the investment fund of financial services company Morgan Stanley.
Other investors included Bezos Expeditions, the personal investment company of Amazon founder Jeff Bezos, Winslow Capital, Blackstone, and Sapphire Sport.
In total, Overtime has raised more than $250 million in funding, with the company now worth over $500 million.
Overtime has a social media following of over 65 million and monthly video views of over 2 billion among an audience primarily comprising millennials, Generation Z, and Generation A.