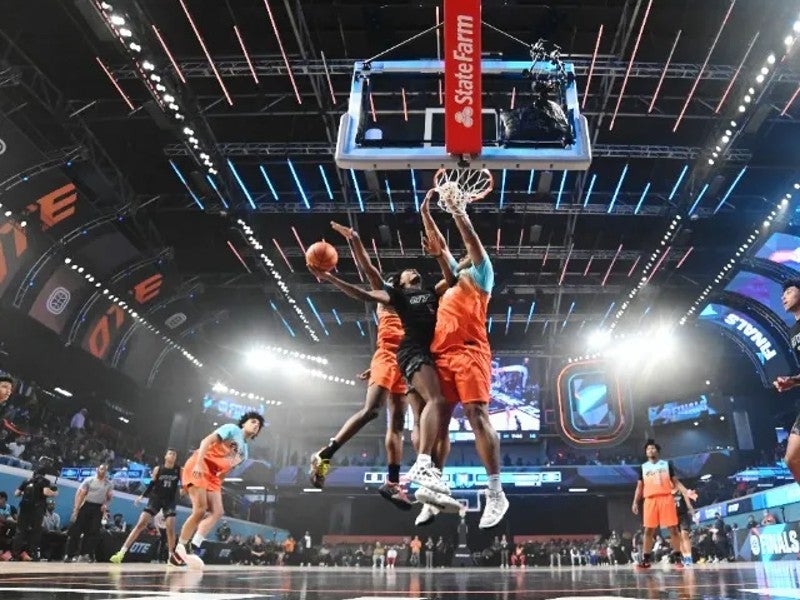 Overtime Elite (OTE), the newly launched basketball league for high-school prospects, has secured a major rights deal with Amazon Prime, the streaming platform of the global retail giant, in a deal that will significantly widen its domestic and international profile.
The deal will see Amazon gain exclusive rights to show 20 live games per season for the next three seasons as OTE's first global media rights partner. Games were previously streamed on video streaming giant YouTube.
Starting on November 4, the streaming platform will broadcast games on Friday and Saturday nights from the OTE Arena in Atlanta, Georgia.
Amazon will also exclusively stream a season-long unscripted series in mid-2023, while Amazon Music will curate musical performances for select OTE broadcasts from the most popular artists in the industry.
As part of the deal, Amazon has also invested Overtime as part of its Series D funding round.
Marie Donoghue, vice president of global sports video at Amazon, said: "Like Overtime, we hold a mutual commitment to serving the next generation of sports fans, and we are proud to join Overtime on their journey as the league continues to see tremendous growth."
OTE is a professional basketball league for 16, 17, and 18-year-olds, which is run by Overtime, the US sports leagues and digital network that also operates the seven-a-side American football league OT7.
The league features six teams – the YNG Dreamerz, Cold Hearts, City Reapers, Bruins, Falcons, and Rams – and is led by former NBA executive Aaron Ryan serving as its commissioner and president. In July, it added former Los Angeles star Pau Gasol to its board of directors.
Unlike other youth leagues, every player is offered a six-figure salary, with a guaranteed minimum salary of $100,000 per year, plus bonuses and a share of equity in the league.
Additionally, players also earn revenue from the use of their name, image, and likeness, including through sales of jerseys, trading cards, video games, and non-fungible tokens. Starting this season, players can also choose between a scholarship or salary option.
In September, the league entered an exclusive partnership with trading card company Topps to create cards featuring Overtime Elite players that are available for purchase at Topps.com and the Overtime shop.
Dan Porter, Overtime co-founder and chief executive, added: "This collaboration with Prime Video is an exciting move for Overtime Elite, affording us the opportunity to reach even more sports fans.
"Prime Video has separated themselves as the premier live sports streaming service, and we are thrilled to showcase Overtime Elite and our fan-first approach in front of Amazon's global audience."
In August, Overtime announced it had raised $100 million in a Series D funding round, led by Liberty Media, the US media giant and owner of motor racing's Formula 1 series, and previous investor Counterpoint Global, the investment fund of financial services company Morgan Stanley.
Other investors included Bezos Expeditions, the personal investment company of Amazon founder Jeff Bezos, Winslow Capital, Blackstone, and Sapphire Sport.
In total, Overtime has raised more than $250 million in funding, with the company now worth over $500 million.
In September, the company struck a partnership with soccer content and media company Footballco to provide brands and agencies in the US access to fans of the sport ahead of the men's 2022 FIFA World Cup in Qatar.
Overtime has a social media following of over 65 million and monthly video views of over 2 billion among an audience primarily comprising millennials, Generation Z, and Generation A.