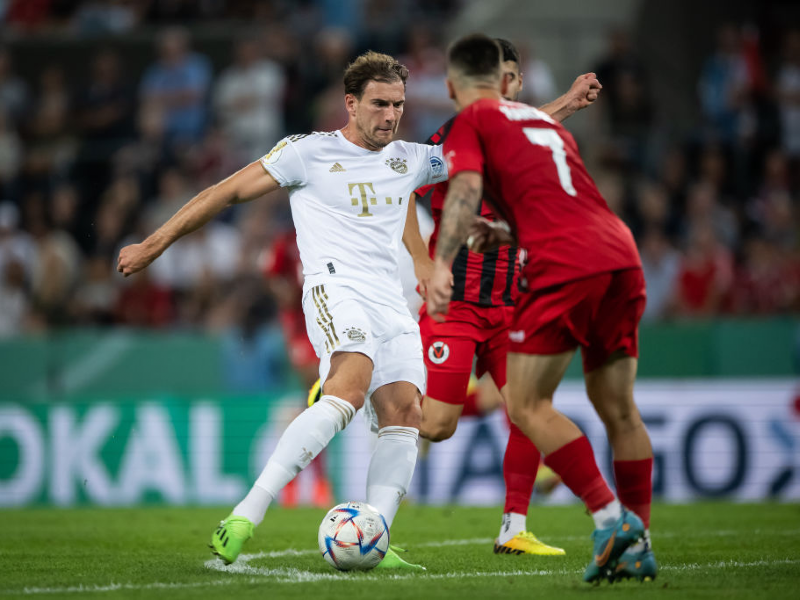 Optus, the Australian telecoms group, has today (September 8) announced the acquisition of exclusive broadcast rights in that country for German soccer's DFB Pokal (men's) and DFB Pokal Frauen (women's) knockout cup competitions for the next three seasons.
The media group will be able to broadcast both competitions in their entirety from now – with the first round from both men's and women's 2022-23 competitions already having taken place – until the end of the 2024-25 campaign.
The first coverage on Optus will take place on September 13 (Australian time), as heavyweights Bayern Munich take on Ingolstadt in the Pokal Frauen. The second round of the men's competition will take place next month.
Clive Dickens, vice president of TV, content and product development at Optus, has said: "We know our football fans will be happy with the addition of the DFB-Pokal and DFB-Pokal Frauen, as Optus Sport continues to deliver the world's best soccer to our customers."
This will mark the first time in over a decade that the Pokal is available on regular Australian TV, and the first time ever that the Pokal Frauen will be covered live in that country.
The Pokal and Pokal Frauen join Optus' existing stable of top-tier overseas soccer, which already includes England's Premier League and Women's Super League, as well as UEFA European soccer competitions through 2026.
Most recently, in late June, the service secured exclusive Australian rights to Spanish men's soccer's top-tier LaLiga in a multi-year tie-up.
Holger Blask, the managing director at the DFB German soccer governing body, added: "Germany's premium club cup competitions will definitely be in good hands and Optus Sport will reliably provide Australia's fans of German soccer with the best live matches, in-depth analysis and insightful support programs around the DFB Cup.
"We are very excited about this multi-year agreement covering both the men's and women's competitions, a fact we are particularly proud of and one that will take the DFB Cup to a new level in Australia."
In mid-August, the DFB tied up a deal extension for the men's Pokal in the US, a key market, with sports broadcaster ESPN.
A minimum of 40 DFB-Pokal cup matches will be aired each season on ESPN+ in English through 2026, with select games to be made available on ESPN networks and ESPN+ in Spanish.
In July meanwhile, the DFB agreed to several new rights deals for the knockout competition ahead of the new season starting, including with Dubai Sports Channel, which will show the competitions across 24 countries in the Middle East and North Africa.
It also signed new deals with Chinese state broadcaster CCTV, Indonesia's Kompas TV, Coupang in South Korea, Macau's M+ (a deal separate to the CCTV tie-up), and pay-TV heavyweight Sky Italia.
It also struck several renewals, including with Hong Kong Cable Television, Measat Astro in Malaysia, Israel's Charlton, Ziggo in the Netherlands, and Premier Sports in both the UK and Ireland.
Expanded partnerships, meanwhile, include the arrangement with over-the-top subscription service DAZN being enlarged from solely covering Japan into Canada, the agreement with Eleven Sports covering Portugal as well as Belgium, and the partnership with Saran Media Group now incorporating a range of central Asian countries in addition to Turkey.
Domestically, DFB-Pokal coverage between 2022-23 and 2025-26 will be provided by a combination of pay-TV's Sky Deutschland, which will have rights to all games, and by both Germany's ARD and ZDF public service broadcasters.
Image: Marvin Ibo Guengoer/Getty Images