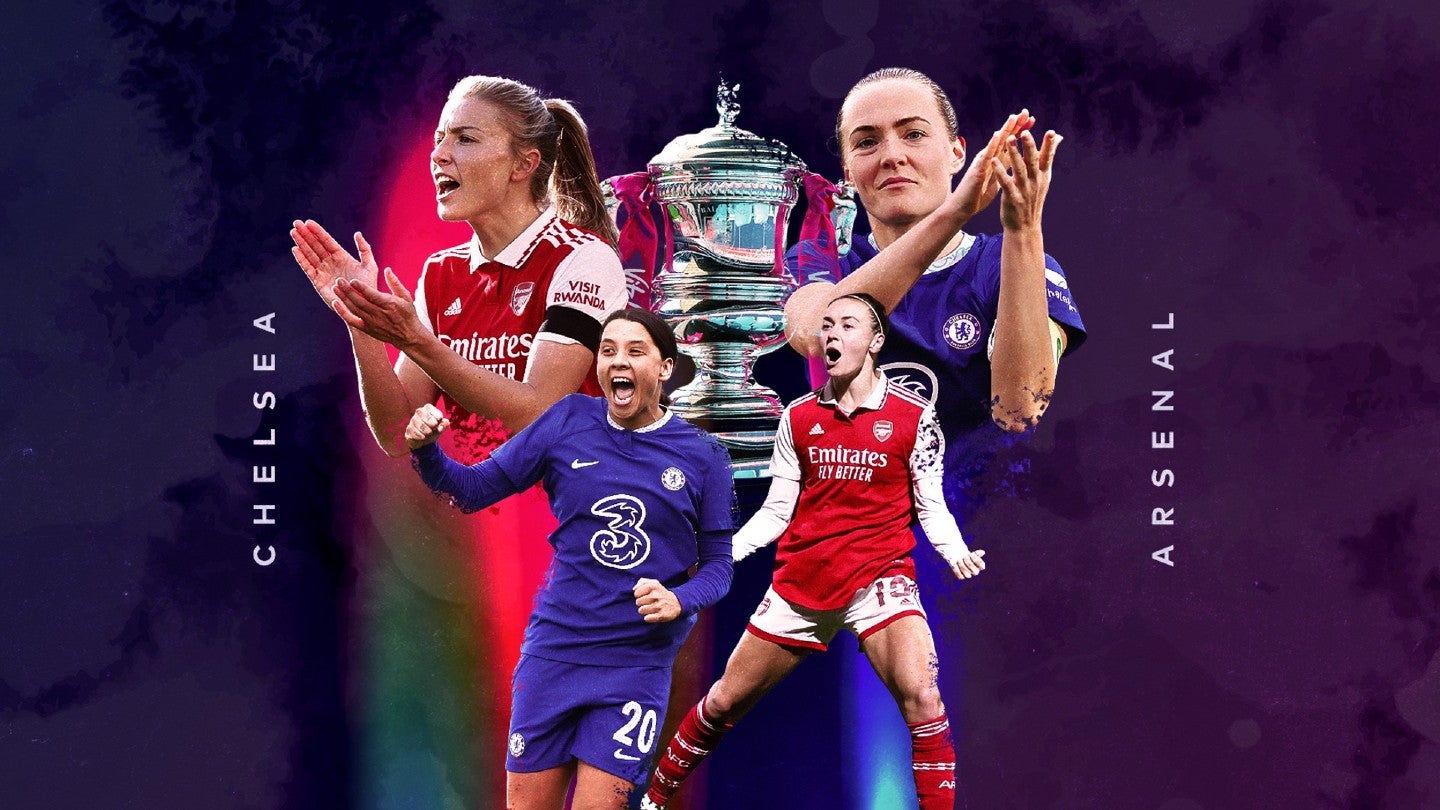 Optus Sport, the subscription streaming platform of the Australian telecoms group, has secured exclusive rights to five matches during the latter stage of English soccer's Women's FA Cup knockout competition.
The deal covered yesterday's (February 26) fifth-round match win by Women's Super League (WSL) heavyweights Chelsea against London rivals Arsenal.
The broadcaster will also show a quarter-final clash on March 19, two semi-finals on April 16, and the final on May 14 live and on-demand across Australia on the Optus platform, with a Mini Match recap and highlights all available to watch after each game.
The rights build on Optus' coverage of the competition, which has seen it hold exclusive rights for the final since 2020.
As with previous editions, Optus will be the sole destination for Australian fans to view the competition, whose coverage featured 10 Australians playing for their WSL teams before Aresenal's defeat.
Australia's national team captain Samantha Kerr plays for Chelsea, while duo Caitlin Foord and Stephanie Catley play for Arsenal.
Manchester City's trio Alanna Kennedy, Hayley Raso, and Mary Fowler, Lewes FC's duo Libby Copus-Brown and Isabel Dalton, Brighton and Hove Albion's Lydia Williams, and West Ham's Mackenzie Arnold remain in contention for the FA Cup silverware too.
Optus Sports also holds rights to the WSL until the end of the 2023-24 season.
The new rights add to Optus Sports' burgeoning portfolio of women's international soccer rights after securing domestic rights to every game of this year's World Cup.
That deal will see Optus show all 64 matches via its subscription service, but sub-license one game per day, including all Australia's fixtures, to free-to-air broadcaster Seven Network. The broadcaster also held rights to the 2019 tournament.
Earlier this month, the broadcaster secured rights to the 2023 FIFA Women's World Cup play-off tournament held in New Zealand running from February 18 to 23, which saw Haiti, Portugal, and Panama qualify for the 32-nation competition.
It acquired rights to five New Zealand women's international soccer friendlies in the lead-up to the flagship tournament.
Optus also held exclusive rights to selected matches from the European section of qualifying for the tournament, including all home qualifiers of England, Germany, and the Netherlands, as well as specific fixtures involving Denmark and Norway.
On the men's side, the platform airs English men's Premier League, Spain's top-tier LaLiga, the Japanese J.League, the Copa America, and Italy's Supercoppa.
In a deal with European soccer governing body UEFA, it holds the rights to the men's 2024 European Championships national teams competitions and also renewed its rights package with UEFA for its National team soccer matches for the 2022-23 to 2025-26 cycle.
That deal includes qualifying matches for Euro 2024, as well as matches from the UEFA Nations League national teams competition and the 2026 FIFA World Cup.
Optus is the leading soccer broadcaster in Australia and last year announced customers will have to pay for its Optus Sports streaming service for the first time due to increased fees for its new six-year rights deal for the Premier League until 2028.
Since launching in 2016, Optus broadband and mobile subscribers have been given free access to Optus Sport.