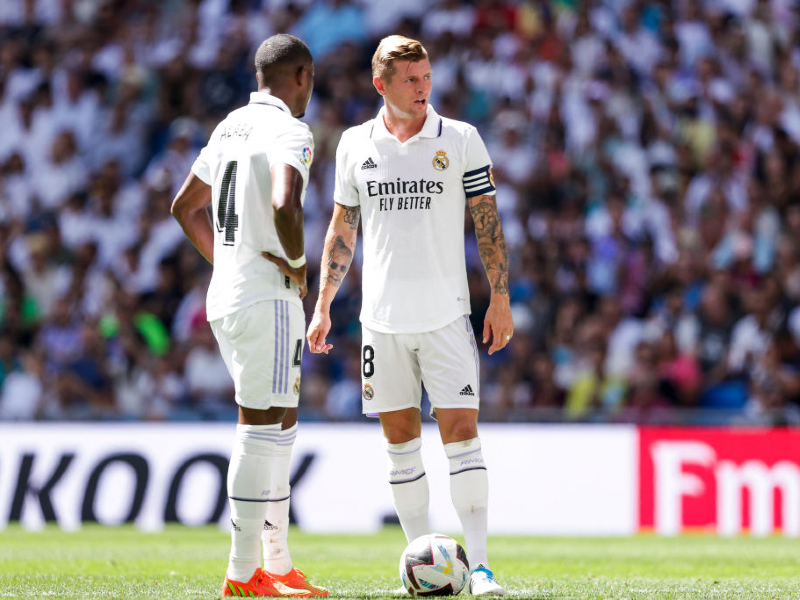 OneFootball, the international soccer content portal, has acquired the rights in the UK to cover highlights of Spanish soccer's top-tier LaLiga.
It secured them through a distribution deal announced today (September 15) with Premier Sports, the Irish subscription sports channel operator that holds rights to all LaLiga matches in that country and the UK until the end of 2024-25.
The tie-up will see OneFootball post freely accessible highlights clips from every game in LaLiga on to its website for the next three seasons, with those for recent fixtures already available.
The deal also allows OneFootball to provide pay-per-view access to matches from the Portuguese top-tier Primeira Liga and Germany's DFB Pokal knockout competition.
UK fans will be able to purchase individual matches for £1.79 ($2.06) each.
OneFootball said: "We recently announced a deal to bring select live matches from the Italian Serie A to fans in the UK and Ireland. And now, thanks to Premier Sports, fans will be able to get even closer to all the action from one of the best leagues in the world, along with affordable live coverage of two incredible European competitions."
OneFootball acquired the Serie A rights through a two-year agreement struck with sports marketing agency Infront, the league's global media rights partner, and airs one game each matchday via its app and website.
The platform's recent deals build on its existing portfolio of free-to-air streaming rights in the UK and Ireland, with coverage available of leagues from across Europe, Asia, and South America.
Premier Sports' deal covering LaLiga in the UK and Ireland was announced in early June, with the service to show all matches through the LaLigaTV league channel until the close of the 2024-25 season.
Premier Sports first secured LaLiga rights in the 2019-20 season, through a three-year deal, while the service announced rights to the Pokal until 2026 at the end of July.
LaLigaTV is also available on the Amazon Prime Video streaming service and via the Premier Sports Player over-the-top streaming service.
Aside from Premier Sports' LaLiga coverage, the Spanish league will also receive free linear airing in the UK, after Premier Sports struck a sub-licensing deal with terrestrial broadcaster ITV in mid-August.
Under that deal, which runs until the end of the 2024-25 season, ITV will have rights to show 10 matches per season. Either Barcelona or Real Madrid will appear in all of those games.
The broadcaster will air one 'top' LaLiga fixture per month, both via its linear channels and via the ITV Hub streaming service.