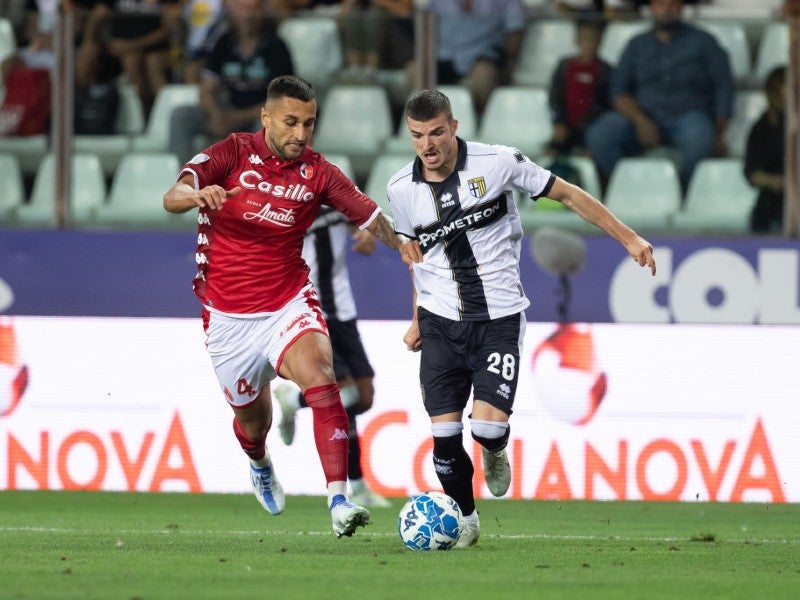 OneFootball, the international soccer content portal, has acquired streaming rights to Italy's second-tier Serie B in Italy after striking a distribution partnership with US-based streaming service Helbiz Media.
The deal will see all 380 live matches, including playoffs, made available on OneFootball's app complete with Italian commentary on a pay-per-view basis across the 2022-23 and 2023-24 seasons for €2.99 per game ($3.04).
The new rights add to OneFootball's streaming offer in Italy, which includes free highlights of all top-tier Serie A and Serie B matches, as well as global pay-per-view access to the Italian Serie C through the portal's distribution partnership with international subscription broadcaster Eleven Italy.
Nikolaus von Doetinchem, vice-president of over-the-top streaming and media rights at OneFootball, said: "Building on our suite of existing streaming deals, this partnership with Helbiz Live is our latest move to bring the country's passionate supporters closer to the teams and players they love.
"Fans can now catch all the highs and lows from Serie BKT directly within the OneFootball platform, at an affordable price, without needing to miss a minute."
Helbiz Media, which is the exclusive distributor of media rights to Serie B through 2023-24, also holds the domestic streaming rights to Serie B through a non-exclusive deal covering the 2021-22 to 2023-24 seasons.
Matteo Mammì, chief executive of Helbiz Media, said: "I am thrilled to partner with OneFootball, a platform growing at a terrific rate used by millions of soccer fans worldwide.
"This agreement represents the birth of an additional revenue stream for Helbiz Media. OneFootball will allow our content to be viewed by a large National customer base, always searching for higher quality, accessible and cheaper solutions to follow their passion."
Since it was appointed to distribute global rights to Serie B, Helbiz Media has secured several three-year rights deals for the competition spanning the 2021-22 to 2023-24 cycle.
Social media giant Facebook signed up to cover the league in the US and Serbia, while Fox Networks Group, the international pay-TV broadcaster group, landed the rights to the league across the US and the Caribbean, with Fox broadcasting three Serie B games per week with English commentary.
Helbiz also secured a deal with Amazon Prime Video in Italy, giving Prime the right to broadcast Serie B action and other Helbiz Media-owned content to Italian customers across all devices and platforms until the end of the 2023-24 campaign.
Kosmos, the sports and media investment group founded by Spanish soccer star Gerard Pique, purchased the rights to the show the league in Spain, Greece, Cyprus, Bulgaria, the Balkans, and Latin America.
CLIQ Digital, the streaming service, acquired exclusive rights to Serie B in Germany, Austria, and Switzerland over the three seasons, while Polish platform Sportize.pl, acquired the rights to show Serie B matches live and delayed, as well as highlights.
Last week, Italian public-service broadcaster Rai struck a deal with Helbiz for global highlights rights to Serie B which will see its international channel Rai Italia broadcast weekly league highlights for the 2022-23 season on its Casa Italia program starting from September 20.
That deal represents another step forward in the league's aim to grow its international audience after being broadcast across 30 countries and regions last season, including in the US, Germany, Austria, Switzerland, the Balkans, Greece, Spain, and Latin America, Indonesia, Romania, and Israel.
OneFootball, meanwhile, acquired streaming rights to the 2022-23 Serie A season in the UK and Ireland last week under a two-year agreement struck with Infront, the league's global media rights partner, adding to its portfolio which includes FTA coverage of leagues from across Europe, Asia, and South America.
Under that deal, OneFootball will air one game each matchday via its app and website live and for free primarily on Saturdays at 7:45PM UK time, with a small number of games aired during midweek rounds.
Last month (July), the platform signed digital collectibles deals with Serie A, and a trio of the league's top clubs – AC Milan, Juventus, and Napoli.
The 2022-23 Serie A and Serie B seasons started last weekend (August 12).