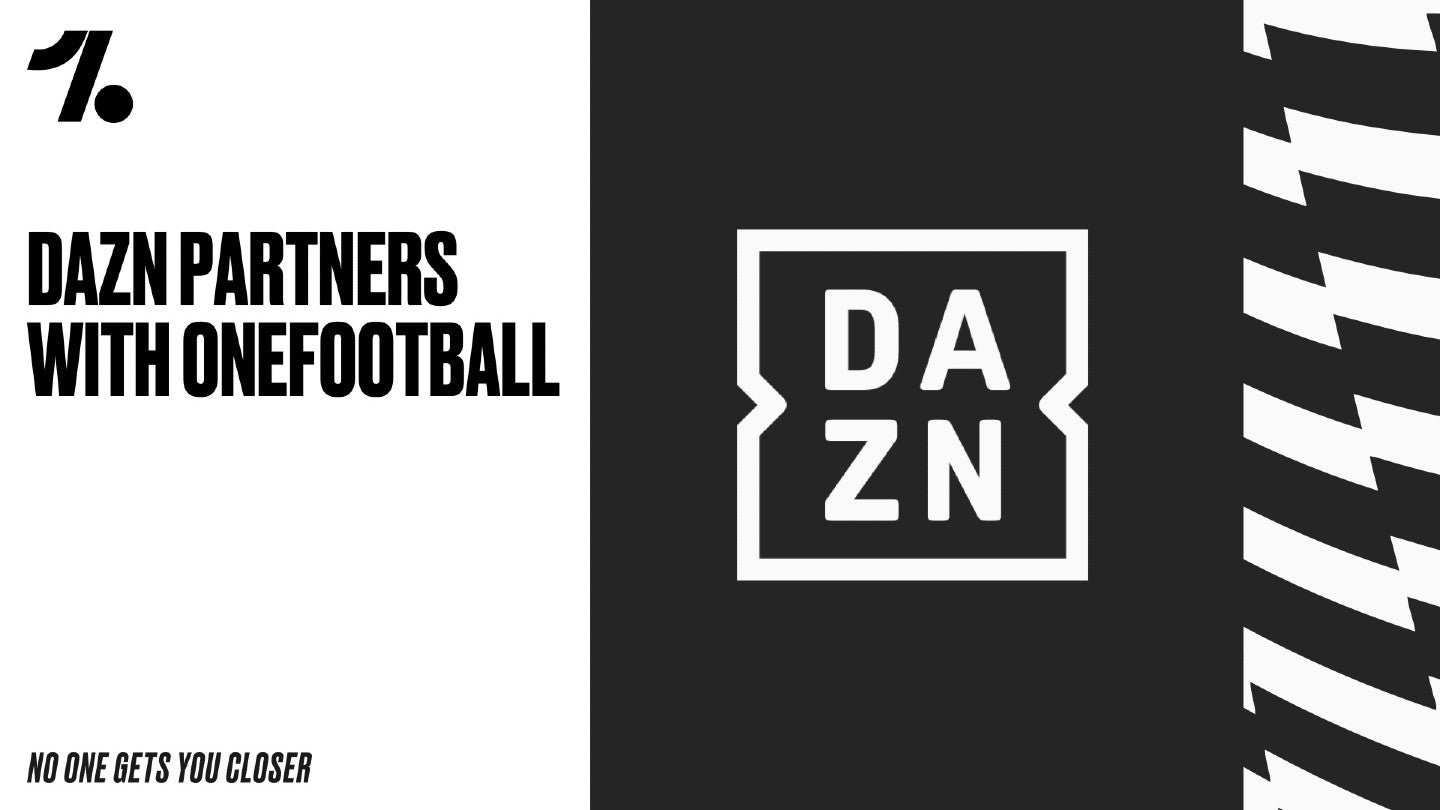 OneFootball, the international soccer content portal, has today (February 2) announced a new distribution deal with global sports streaming service DAZN.
From this weekend, the deal will enable OneFootball users in Germany and Austria to watch a selection of DAZN's live soccer content on a pay-per-view (PPV) basis.
The partnership will include live PPV matches and free-to-air highlight clips from top European leagues and competitions.
Viewers in Germany and Austria will have access to DAZN's premium live content that includes the Italian top-flight Serie A and France's Ligue 1. The rights to further international leagues and competitions will be added to the partnership "in the near future."
The partnership gets underway this weekend with Paris Saint-Germain vs Toulouse and Olympique Marseille vs OGC Nice in Ligue 1, as well as the local derby between Inter Milan and AC Milan in Serie A.
Initially, the deal will see OneFootball offer single-match PPV access to all DAZN live broadcasts from the selected competitions at €3.49 ($3.81) or, for selected top fixtures, €4.99 per match. Fans in Germany and Austria can also access DAZN highlight clips of these competitions for free on OneFootball.
Content from DAZN will be available across OneFootball's platforms, including the OneFootball mobile app, OneFootball.com website, and OneFootball TV service.
The soccer content portal claims to have a global audience of over 100 million monthly active users.
Lucas von Cranach, founder and chief executive at OneFootball, said: "We have a lot of admiration for the platform and the brand DAZN has built and how it has scaled to reach and engage so many sports fans around the world. With our unique place within the football ecosystem and our deep understanding of the new generation of football fans and what they want, we are really excited about this tie-up.
"We can't wait to see how football fans engage and see how we can build a long-term relationship between our two organizations. This is a really important first step towards us and DAZN bringing even more live and affordable football to our fans all over the world."
Alice Mascia, chief executive of DAZN DACH, added: "I have always been a fan of OneFootball and the way they connect football fans around the world, particularly among the younger consumers. From this perspective, DAZN and OneFootball are a great fit as brands, as we both aim to innovate the way fans discover and watch their favorite sport.
"At DAZN we want to enable all football fans to watch their favorite sport the way they like it best. Therefore, we have already made our unique and diverse football offer available in the past via partners to address specific audiences and increase accessibility. Now, we offer fans even more flexibility and watch individual matches via PPV thanks to this cooperation with OneFootball."