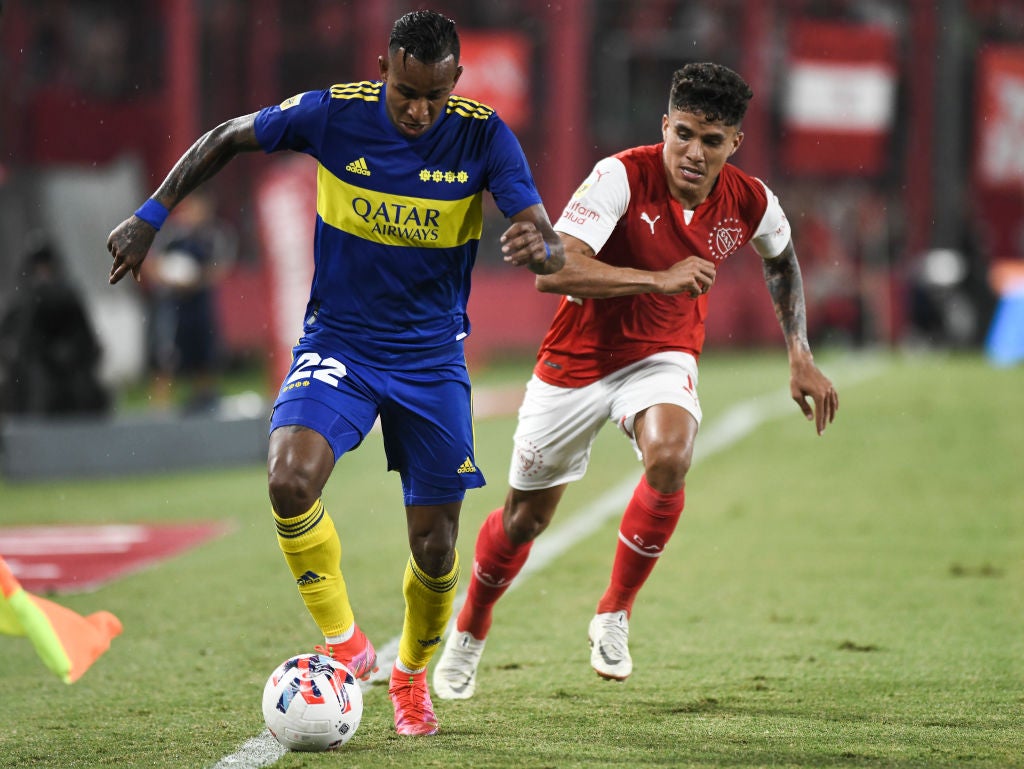 International soccer content portal OneFootball has today (May 16) announced a new streaming partnership with CONMEBOL, the South American soccer confederation.
Through the agreement, running from 2023 to 2026, OneFootball users across Brazil and Latin America will have access to a new highlights format for South America's top club competitions, the Copa Libertadores and Copa Sudamericana.
Starting from the 2023 season, fans will be able to view near-live highlight clips, from all games, as well as full post-match highlights after the final whistle. All highlights will be free to view.
The deal covers 314 matches per season, including every game of the Libertadores and Sudamericana, as well as both matches of the Recopa Sudamericana, a match-up between the winners of the two club competitions.
The OneFootball platform will feature a dedicated Libertadores section and follow a live match feed with in-app alerts and push notifications on all key events, such as goals, red cards, and penalties.
As well as the highlights offer, OneFootball's newsroom will also produce dedicated editorial and video coverage in Portuguese and Spanish.
CONMEBOL developed the highlights package with agency partner FC Diez Media which holds commercial rights to the South American club competitions.
Nikolaus von Doetinchem, OneFootball's vice-president of over-the-top streaming and media rights, said: "As we continue to build our streaming offer at OneFootball, getting fans even closer to the game they love, we're looking for innovative new ways to give fans more access and greater flexibility when it comes to watching football.
"This partnership with CONMEBOL is unique, letting fans enjoy South America's top club competitions for free and in near real-time. Whether on our app, website, or connected TV, they can follow the action whenever and wherever suits them. Fans right across Latin America deserve access to the best football the region has to offer, and that's exactly what we're delivering."
Juan Emilio Roa, CONMEBOL's commercial director, added: "We explore new ways and means to make the emotions and passion of South America available to everyone. CONMEBOL and FC Diez Media developed this unprecedented and innovative Instant Highlights package to follow the market trends of clips and highlights' consumption on digital platforms.
"OneFootball is the right partner not only to increase the distribution of our content in Brazil and LatAm but also to reach a new and younger audience through innovation and new technologies. We are confident that the unforgettable moments of the Libertadores and Sudamericana will more easily reach new audiences across the continent."
Meanwhile, OneFootball has appointed Peter Silverstone as its new senior vice president of global development.
He will be tasked with overseeing OneFootball's network of clubs, leagues, federations, and players (CLFP).
Silverstone was previously at English Premier League giants Arsenal where he spent almost seven years in multiple roles, most recently as chief commercial officer.
He left the club earlier this year and was replaced by Juliet Sloth.
Prior to joining Arsenal, he had a stint at UK-based sports marketing agency Pitch International for nearly three years.
On his appointment, Silverstone said: "I'm looking forward to being part of this new team so I can lend my skills and experience to create new revenue opportunities, deepen and broaden partnerships, and deliver mutually beneficial relationships to support OneFootball's comprehensive fan ecosystem. The rights that have and will be acquired show the ambition of the business."
Last month (April), OneFootball raised $300 million through a Series D funding round to "accelerate its investments in Web3, [and] drive platform and user growth".
The funding will also be used to accelerate product development and to support an expansion of its sports rights streaming portfolio.