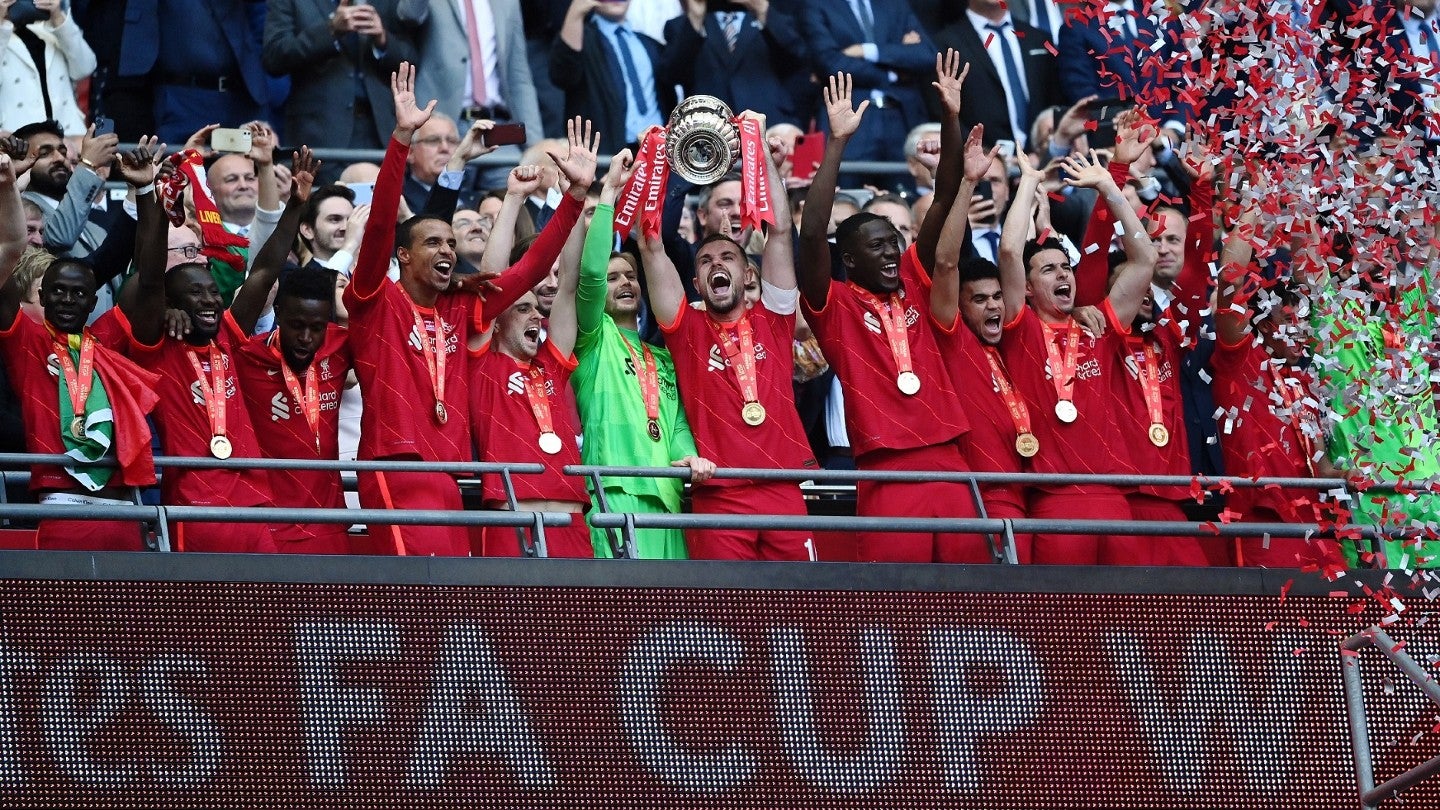 New World TV (NWTV), the Togo-based satellite television network, has acquired pay-TV rights in 17 countries across Western and Central Africa for the next two seasons of English soccer's FA Cup knockout competition.
Under the agreement, announced today (January 5), NWTV will broadcast live French-language coverage of all games in 2022-23 and 2023-24, as well as highlights.
The deal was brokered by international sports marketing agency IMG.
NWTV will broadcast the FA Cup exclusively in Benin, Burundi, Burkina Faso, Cameroon, the Central African Republic, the Democratic Republic of the Congo, the Ivory Coast, Gabon, Guinea, Madagascar, Mali, Niger, Rwanda, Senegal, Seychelles, and Togo, and non-exclusively in Chad.
The third round of this year's edition, at which point top-flight Premier League clubs enter, begins tomorrow (January 6), with NWTV to provide live coverage of Manchester United vs. Everton.
IMG distributes the international media rights for the FA Cup in all markets except Western Europe and the Middle East and North Africa, where the Pitch International agency sells the rights.
IMG, which is in the fourth season of its distribution deal with the Football Association, pays around $122 million per season for its contract, which runs until 2023-24.
Nimonka Kolani, NWTV's managing director, said: "NWTV pays special attention making sure all Africans can access premium content at a decent price. We are delighted to have secured another major sporting competition, reinforcing our relationship with our audience who will be able to experience these unique moments. We will, through our strategic partnerships, reach several millions of viewers."
Beatrice Saunier, IMG Media's senior vice president for France and Benelux and EMEA business development, added: "This deal marks another way we're working with the FA to bring its most prestigious competition to new international partners around the world. We're delighted to partner with NWTV to drive its reach even further."
NWTV's soccer portfolio includes rights to all UEFA national team competitions in French-speaking sub-Saharan Africa until 2028, as well as this year's Women's World Cup across 19 countries.
The network also showed the 2022 FIFA men's World Cup in Qatar.
Image: Shaun Botterill Getty Images