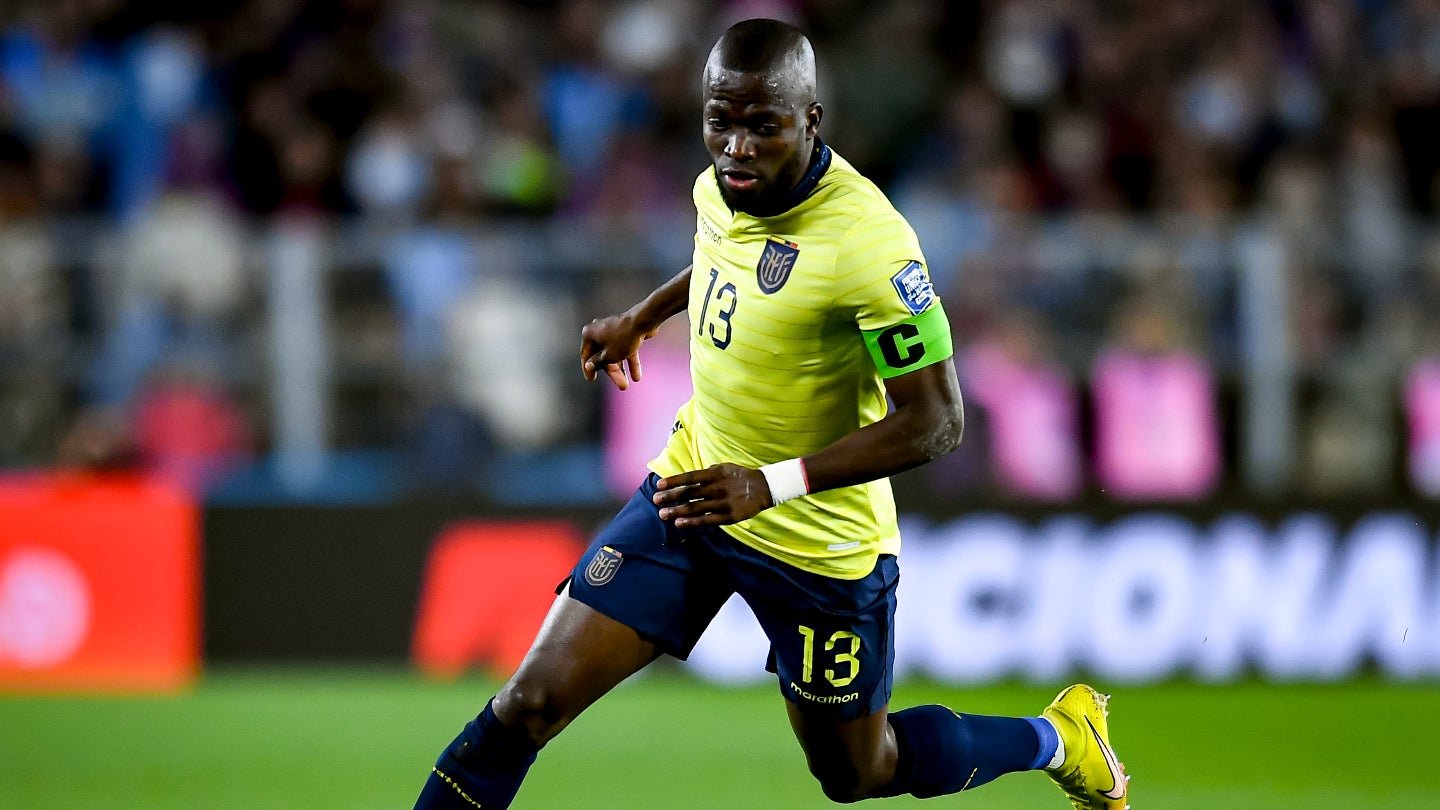 Sportfive, the international sports marketing agency, has today (September 11) unveiled exclusive media and betting rights to home qualifiers played by the Ecuadorian men's soccer team in advance of the 2026 FIFA World Cup tournament.
The partnership includes exclusive media rights to the nine Ecuador home matches worldwide, with the exception of South America.
The deal, which also includes rights to potential intercontinental playoff matches, "is set to enhance the reach and accessibility of Ecuadorian soccer to fans across these regions," Sportfive has said.
It has been struck with the Ecuadorian media group Servisky, which had struck a deal with the Ecuadorian soccer federation.
The next FIFA World Cup will take place in Mexico, the US (which has a large Ecuadorian migrant population), and Canada. Broadcasters in those nations will be in comparatively favorable timezones for coverage of the qualifiers.
Ecuador's first home fixture in this qualifying campaign comes against Uruguay tomorrow (September 12).
Thomas Klingebiel, Sportfive's president for media, said: "We are very excited about this partnership with Servisky and the Ecuadorian Football Federation. Ecuador has one of the largest fan bases in the US, and the enthusiasm for its national team is unparalleled.
"With their impressive performance, finishing fourth in the World Cup qualifiers standings last time out and narrowly missing out on the round of 16 in Qatar, Ecuador is in for an exciting ride and we are honored to be a part of it."
The lengthy South American World Cup qualifying campaign began on September 7, and over the last few weeks, multiple rights deals have been announced.
Sportfive has struck similar deals to the Ecuador tie-up in both Brazil and Argentina (the two main South American soccer powerhouses) while Brazilian heavyweight broadcaster Globo has secured rights to 81 of the 90 World Cup qualification fixtures.
An increase in the number of teams who can qualify for the World Cup – from 32 to 48 – means that as many as seven South American nations could be present at the next tournament in three years' time.
Ecuador have appeared at four men's World Cups.