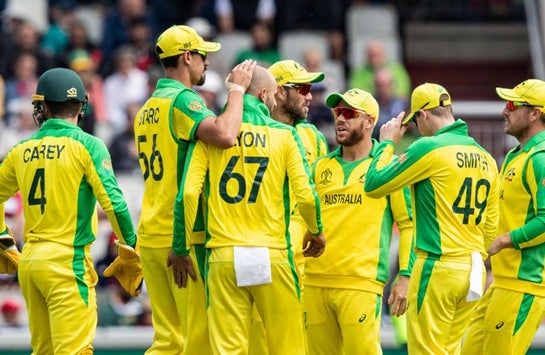 Nine Network, the Australian free-to-air (FTA) commercial broadcaster, will show all of Australia's games at the next editions of both the ICC Men's Cricket World Cup, and the ICC Men's World T20, on its linear channels, after once again entering into a sub-licensing deal with pay-TV's Foxtel, but it will not cover the 2022 Women's World Cup in the same way.
The broadcaster will be the domestic FTA rights partner in Australia for the Men's T20 World Cup later this year, as well as for the 2023 Men's Cricket World Cup in India.
This continues the arrangement for International Cricket Council (ICC) events that has been in place since 2008 (with a break for last year's T20 World Cup, which Australia won).
Under the agreement, the rights to ICC major global competitions are bought by Foxtel, from the ICC's global broadcast partner Star Sports, which then sells specific matches on to Nine.
This setup allows Foxtel to adhere to the country's anti-siphoning regulations, which are aimed at stopping pay-TV broadcasters buying up rights to 'crown jewel' sporting events at the expense of free-to-air broadcasters.
The games Nine normally ultimately acquires include those of the Australian national team as well as other marquee fixtures.
The Nine-Foxtel relationship will continue for both this year's and next year's major men's ICC events, with Fox Sports covering every match live on both its linear channels and on its Kayo live-streaming site but also selling on the Australian national team's matches and some other high-profile encounters to Nine.
However, it will not apply to the ICC Women's World Cup taking place this March in New Zealand. Foxtel will have sole coverage rights for that tournament, although it will cover games through its Kayo Freebies free online service, meaning fans will not have to take out a paid subscription to watch them.
The first game to be covered from the 2022 T20 World Cup, with Australia (the defending champions) taking on New Zealand on October 22 in Sydney, will be the first time an international T20 fixture gets shown FTA in Australia since 2018.
Last year's T20 World Cup, which took place in the United Arab Emirates in October and November, was only available to Australian audiences via Fox Sports and Kayo – and was the first men's World Cup campaign to not have an Australian FTA broadcaster in over a decade.
Although the return of men's World Cup action to FTA, therefore, represents good news for audiences, the lack of equivalent women's World Cup coverage for the March edition will come as a blow to that area of Australian cricket.
Despite the anti-siphoning regulations appearing to include both men's and women's World Cup matches that take place in either Australia or New Zealand, media has reported that Foxtel has secured exclusive rights.
Indeed, the regulations, do not actually demand FTA coverage per se, just that an FTA broadcaster is allowed to enter initial negotiations with the rightsholder.
In 2020, Nine held local rights, alongside Foxtel, to the women's T20 World Cup as it took place in Australia, and the combined coverage of that edition's final – in which the hosts comprehensively beat India – was watched by around 1.25 million people across all platforms.
However, Nine's decision at the time to place the World Cup final on its secondary channel, 9Gem, and to cover a reality TV show on its main channel, was heavily criticized.
Brent Williams, Nine's director of sport, has said: "Any cricket World Cup is a premium event on the international calendar and we're excited to be the free-to-air home of the 2022 (men's) T20 World Cup in Australia and the 2023 (men's ODI) World Cup which will be held in India …
"Nine has a long and proud history with cricket and we look forward to that continuing with all Australian and key matches of these prestigious events being broadcast across Nine's platforms."
Nine was previously the long-term holder of domestic rights to Australia's home internationals, before losing out in 2018 to a combination of Foxtel and rival FTA network Seven.
Foxtel also holds rights to most of the men's team's away tours, through deals with the relevant cricket boards around the world.