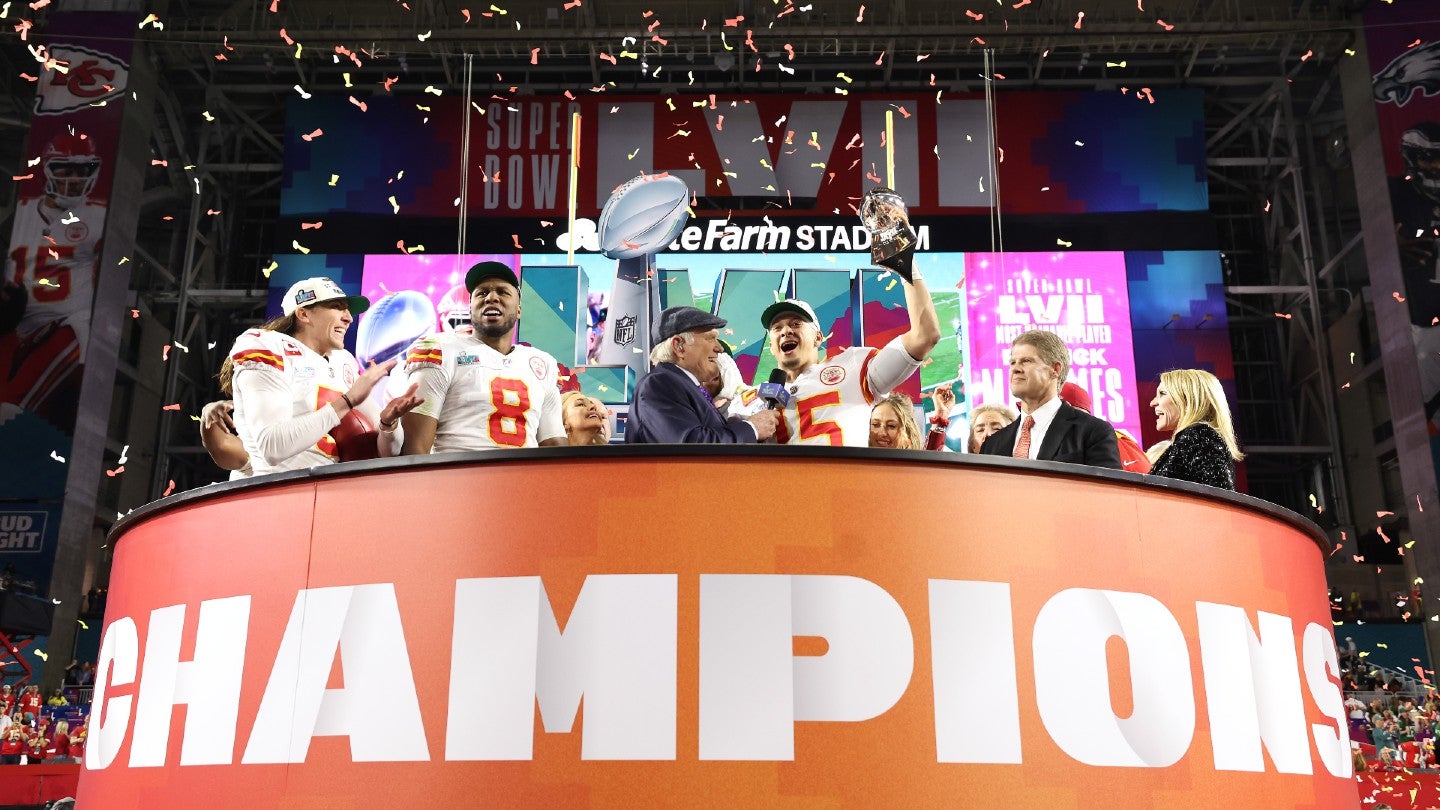 Last month's (February) Super Bowl attracted a total audience of around 200 million viewers in the US, according to a survey commissioned by the NFL.
The custom survey, carried out on behalf of the American football league by media measurement and analytics company Nielsen, showed that the showpiece game reached 60% of all people in the country.
This is a 9% increase compared with the nearly 183 million unique viewers initially reported to have watched at least one minute of Super Bowl LVII between the Kansas City Chiefs and Philadelphia Eagles earlier this month.
The survey also revealed that the average minute audience was approximately 136 million viewers.
The research additionally analyzed the portion of viewers that watched in out-of-home group settings. The custom survey of 5,189 households examined the size of viewing groups, regardless of location, and to what extent those groups are larger than that which is measured today.
The survey was conducted by NORC at the University of Chicago, an independent social research organization.
Following the game, it was reported that 182.6 million unique viewers watched at least one minute of the Super Bowl broadcast and that it had an average audience of 113.1 million viewers, making it one of the top three most-watched Super Bowls of all time.
The championship game, which was won by the Chiefs, was shown on national network Fox, its Spanish-language channel Fox Deportes, and across various Fox and NFL digital platforms.
Paul Ballew, chief data and analytics officer of the NFL, said: "The Super Bowl is singular across the television and media landscape not only in its unparalleled viewership but because it is largely watched in group settings.
"With that in mind, additional measurement is needed in order to have a complete picture of the total viewership of this special event and the results of this custom survey with Nielsen illustrate the true magnitude of the Super Bowl."

Jon Stainer, Nielsen global sports managing director, added: "Nielsen has measured Super Bowl viewership for over 50 years giving us a front-row seat to the vast changes in how and where fans watch the big game.
"We recognize the uniqueness of this media event around group viewing parties and this additional custom survey helps supplement our audience measurement."
Image: Christian Petersen/Getty Images