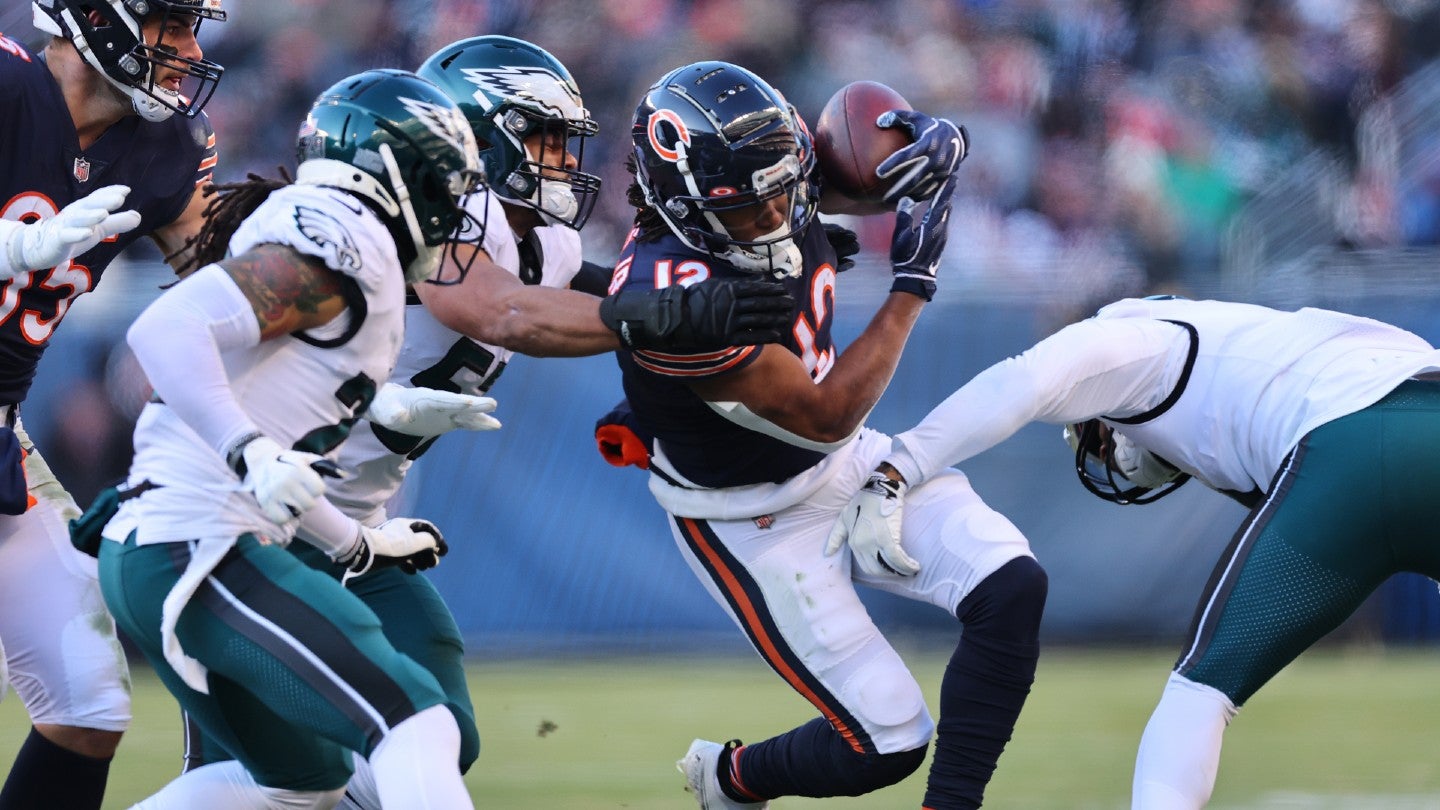 American football's NFL has finally sold rights to its domestic out-of-market Sunday Ticket package, today (December 22) confirming a multi-year agreement with internet giant Google.
Under a seven-year deal, Google's YouTube TV streaming service and YouTube Primetime Channels will have exclusive rights to air NFL Sunday Ticket in the US from the 2023 season. The agreement is understood to be worth just over $2 billion per year.
The NFL and YouTube will also work together to "determine additional ways to support distribution of NFL Sunday Ticket" in commercial establishments such as bars and restaurants. A separate bidding process is ongoing to sell these rights which could bring the total amount the league receives to $2.5 billion.
Google will replace DirecTV, the US satellite broadcaster owned by telecoms giant AT&T, which has held Sunday Ticket rights since 1994. Its existing deal with the NFL is worth $1.5 billion per year.
In securing a deal with the NFL, Google beat off competition from US streaming rivals Apple, Amazon, and Disney. All three made bids for the Sunday Ticket rights, which cover out-of-market weekend games that are not broadcast nationally.
The league had been in discussions for its Sunday Ticket rights for months and specifically sought to strike an agreement with a streaming service.
The NFL has already secured 10-year agreements for its main broadcast packages with Paramount-owned CBS, Disney-owned ESPN/ABC, Comcast's NBC, Fox, and Amazon, worth $110 billion. The Sunday ticket was the only package of NFL rights for the 2023-33 period that had not yet been allocated to a domestic partner.
Starting next season, NFL Sunday Ticket will be available on two of YouTube's subscription businesses as an add-on package on YouTube TV and standalone a-la-carte on YouTube Primetime Channels, which allows users to subscribe and watch content from multiple streaming services on the YouTube app.
Roger Goodell, NFL Commissioner, said: "We're excited to bring NFL Sunday Ticket to YouTube TV and YouTube Primetime Channels and usher in a new era of how fans across the United States access, watch, and follow the NFL.
"For a number of years we have been focused on increased digital distribution of our games and this strategic partnership is yet another example of us looking towards the future and building the next generation of NFL fans."
Additionally, as part of the agreement, YouTube and the NFL will facilitate exclusive access to official content and attendance opportunities for select YouTube Creators at key NFL tentpole events.
YouTube is now also the presenting sponsor of both the Back Together Saturday and NFL Kickoff Weekend shows.
YouTube's presenting sponsorship of NFL Kickoff Weekend marks the first time a league partner will have a presence from the NFL weekend kicking off on Thursday night through the weekend games and Monday night.
The NFL and Google have been partners since the league first launched its official NFL channel on YouTube in 2015. The channel provides clips, highlights, game-day compilations, and exclusive original content series.
Since 2015, the NFL's presence on YouTube has increased to include channels for all 32 NFL clubs, as well as 10 official league channels including NFL Films, NFL Network, and the NFL's Hispanic channel, Mundo NFL.
In 2020, the NFL expanded its partnership with a carriage agreement to bring NFL Network and NFL RedZone to YouTube TV subscribers. Under the expanded relationship, the carriage agreement has been extended.
YouTube and the NFL will work together to roll out increased content on the NFL channel, the creation of an NFL International show available on the YouTube platform, and the creation of a creator content program for select top YouTube creators globally.
Susan Wojcicki, chief executive of YouTube, said: " YouTube has long been a home for football fans, whether they're streaming live games, keeping up with their home team, or watching the best plays in highlights.
"Through this expanded partnership with the NFL, viewers will now also be able to experience the game they love in compelling and innovative ways through YouTube TV or YouTube Primetime Channels. We're excited to continue our work with the NFL to make YouTube a great place for sports lovers everywhere."
In the Sunday Ticket talks, the NFL had explored the possibility of including a stake in its in-house media company, as well as mobile rights following the expiration of an agreement with operator Verizon Wireless.
However, the league ultimately opted against including a stake in NFL Media, which includes the linear cable channels NFL Network and RedZone.