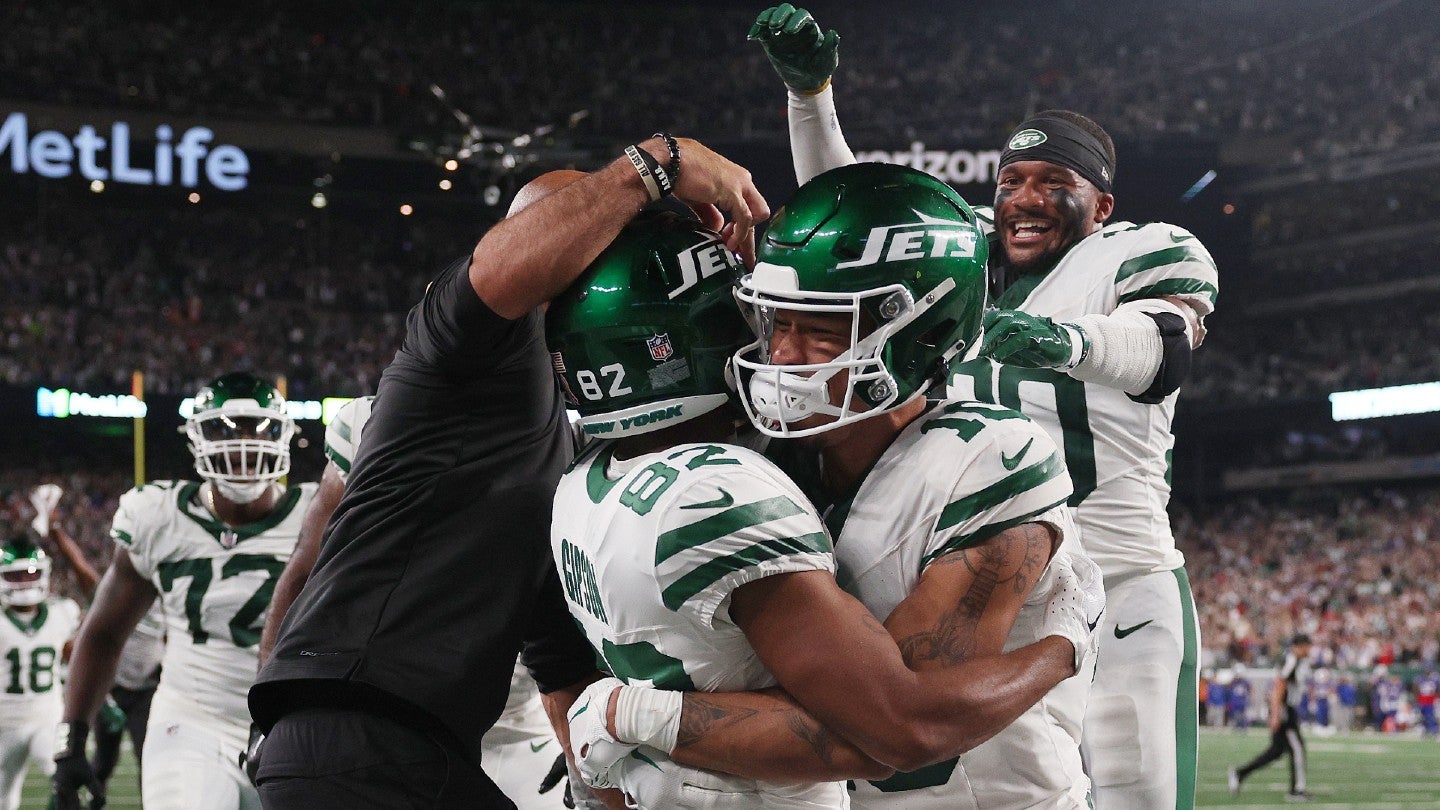 The NFL's opening weekend delivered strong viewership numbers, capped off by a record-breaking figure for a Monday Night Football (MNF) game.
Monday night's game between the New York Jets and the Buffalo Bills drew a record average of 22.64 million viewers, the most ever for an MNF game on international sports broadcaster ESPN, with a peak in the first half of over 25 million viewers.
The game notched almost a million more average viewers than the previous ESPN MNF record, set by the Green Bay Packers and Minnesota Vikings matchup from 2009.
It closed out a weekend that delivered a strong level of average viewership across the multiple networks that showcase the sport.
The average viewership of fixtures across the week from Thursday's season opener on national network NBC to the inaugural MNF game of the 2023 season was 18.3 million, exceeding the 18.25 million that last season's opening weekend drew.
Individually, NBC's season-opening tie between the Kansas City Chiefs and the Detroit Lion attracted 26.8 million viewers, the highest for a season-opening fixture since 2021. It was the highest average for a broadcast on US television since the Super Bowl.
In terms of streaming, on NBC's Peacock and NBC Sports services, the game was the second largest ever for an NBC NFL broadcast. It shows that while audiences are abandoning traditional TV in favor of streaming services, sports in the US have maintained a strong and consistent viewership presence.
Following this, networks CBS and NBC both drew over 20 million viewers for their Sunday evening football broadcasts, averaging 21.35 million and 20.18 million, respectively. It means that four NFL broadcasts have attracted over 20 million viewers on the opening weekend of the season for the first time since 2015.
Fox Sports Sunday NFL broadcast and CBS' early kickoff at 1pm (EST) performed less well, drawing a smaller audience than last year's openers.
ESPN, now owned by Disney, has held the rights to broadcast MNF since 2006, the games having previously been shown on ABC. Last season, Disney's first-ever simultaneous MNF broadcast drew almost 21 million viewers across its range of networks.
Taking place in week two of the 2022 season, an average of 20.6 million viewers tuned in across the main ESPN channel, ABC, ESPN2, ESPN Deportes, and the ESPN+ streaming platform as the Tennessee Titans vs. Buffalo Bills and Minnesota Vikings vs. Philadelphia Eagles matches overlapped over a two-hour period.