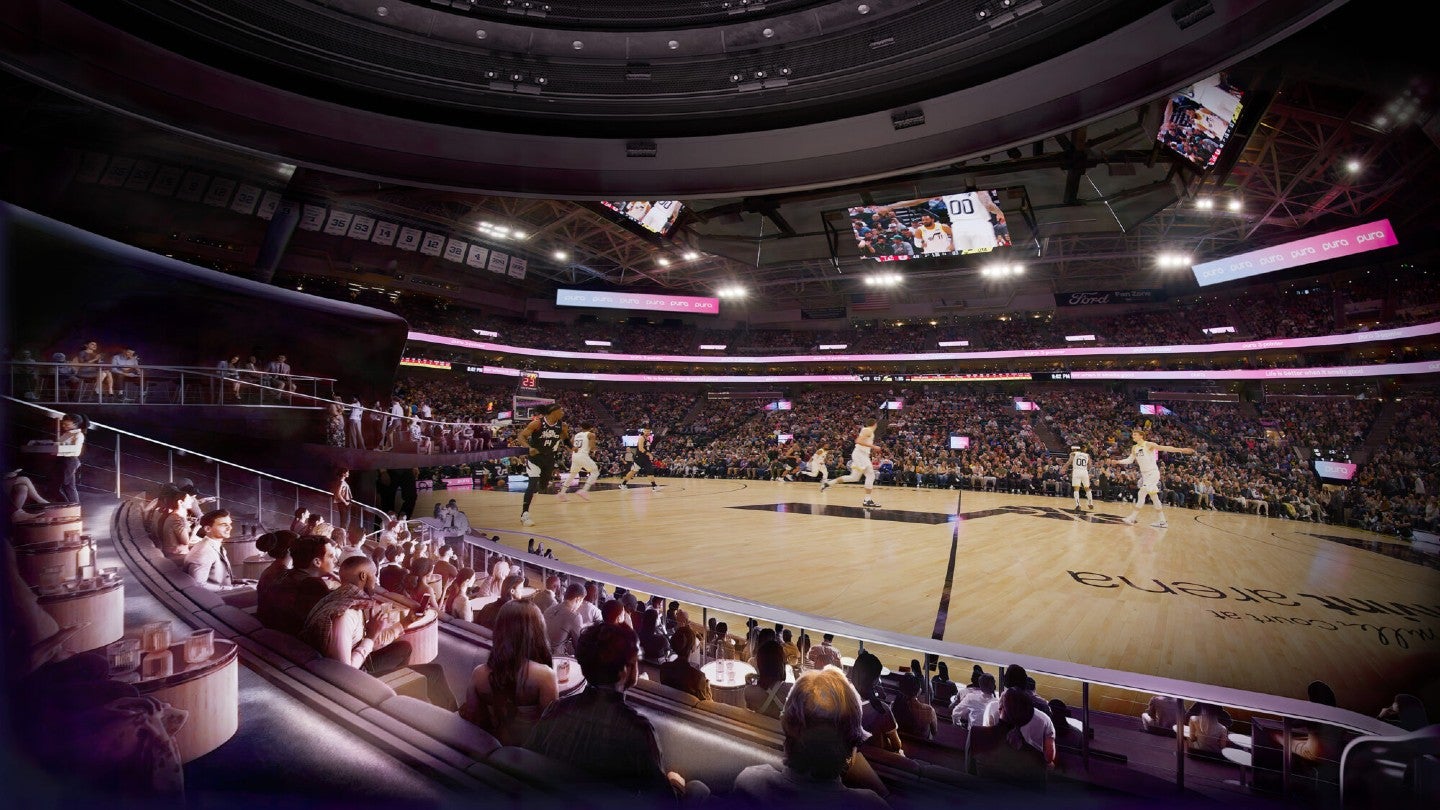 North American basketball's NBA has announced a new multi-year partnership with technology, media, and entertainment company Cosm to broadcast games in 'shared reality.'
Through the tie-up, the two parties will work together to deliver select games on the NBA League Pass streaming service using the technology, which is described as "a new type of immersive experience that seamlessly bridges the virtual and physical worlds."
In what is claimed to be a first-of-its-kind partnership, Cosm will produce and present "live, immersive 8K NBA games" on a giant LED dome within its experiential entertainment venues in Los Angeles and Dallas, with plans to expand to additional locations in key markets.
The NBA becomes the first professional sports league to partner with Cosm and "will be a key pillar in Cosm's venue programming."
The league and Cosm will additionally collaborate to deliver live 8K feeds directly into Cosm's Experience Center in Salt Lake City, Utah. The parties will promote the partnership by hosting private events at the Experience Center throughout this weekend's NBA All-Star festivities in the city.
Teddy Kaplan, NBA associate vice president and new media partner management lead, said: "We are excited to bring NBA games to Cosm's innovative venues and further our common goal of enhancing the fan experience.
"Cosm's Shared Reality technology offers a new and exciting way to bring fans together in person and closer to the game."
Jeb Terry, president and chief executive at Cosm, added: "This is one of the most transformational deals to hit the sports industry in quite some time. Our team has created an entirely new experience, driven by industry-leading technology, to give fans a new way to watch the game.
"We have an incredible opportunity to work with a partner as innovative as the NBA, to combine our collective know-how, and to rewrite the playbook on how leagues, broadcasters, and brands can bring fans closer to the action than ever before."
Meanwhile, investment funds from Abu Dhabi and Qatar are exploring the possibility of acquiring minority stakes in NBA teams, it has been reported.
Abu Dhabi's Mubadala Investment Company and Qatar Investment Authority executives have expressed interest and are beginning to target franchises, according to news outlet Bloomberg.
The New York Knicks could be a candidate after David Hopkinson, president of the team's owners Madison Square Garden Sports (MSGS), recently said it was open to selling a minority stake in the team.
MSGS's biggest equity shareholder is investment firm Silver Lake Management, which has strong ties with Abu Dhabi and is a co-investor in Premier League soccer giants Manchester City.
Investment funds are permitted to own up to 20% of NBA teams and own equity in up to five teams.
In late 2019, the NBA launched an investment vehicle for private equity firms to buy minority stakes in franchises. This was accelerated by the Covid-19 pandemic which had a significant financial impact on the league and its clubs.
Minority stake sales have since become common in the NBA with multiple transactions in recent years including Arctos Partners purchasing a small stake in the Golden State Warriors and Sixth Street investing in the San Antonio Spurs.
The most active investor has been Dyal HomeCourt Partners which has acquired stakes in three teams (Phoenix Suns, Atlanta Hawks, and Sacramento Kings). It was the first private equity fund pre-approved by the NBA and its 30 owners to invest in multiple franchises.
HomeCourt is the only institutional investor that can acquire a pool of minority stakes in an unlimited number of NBA teams.