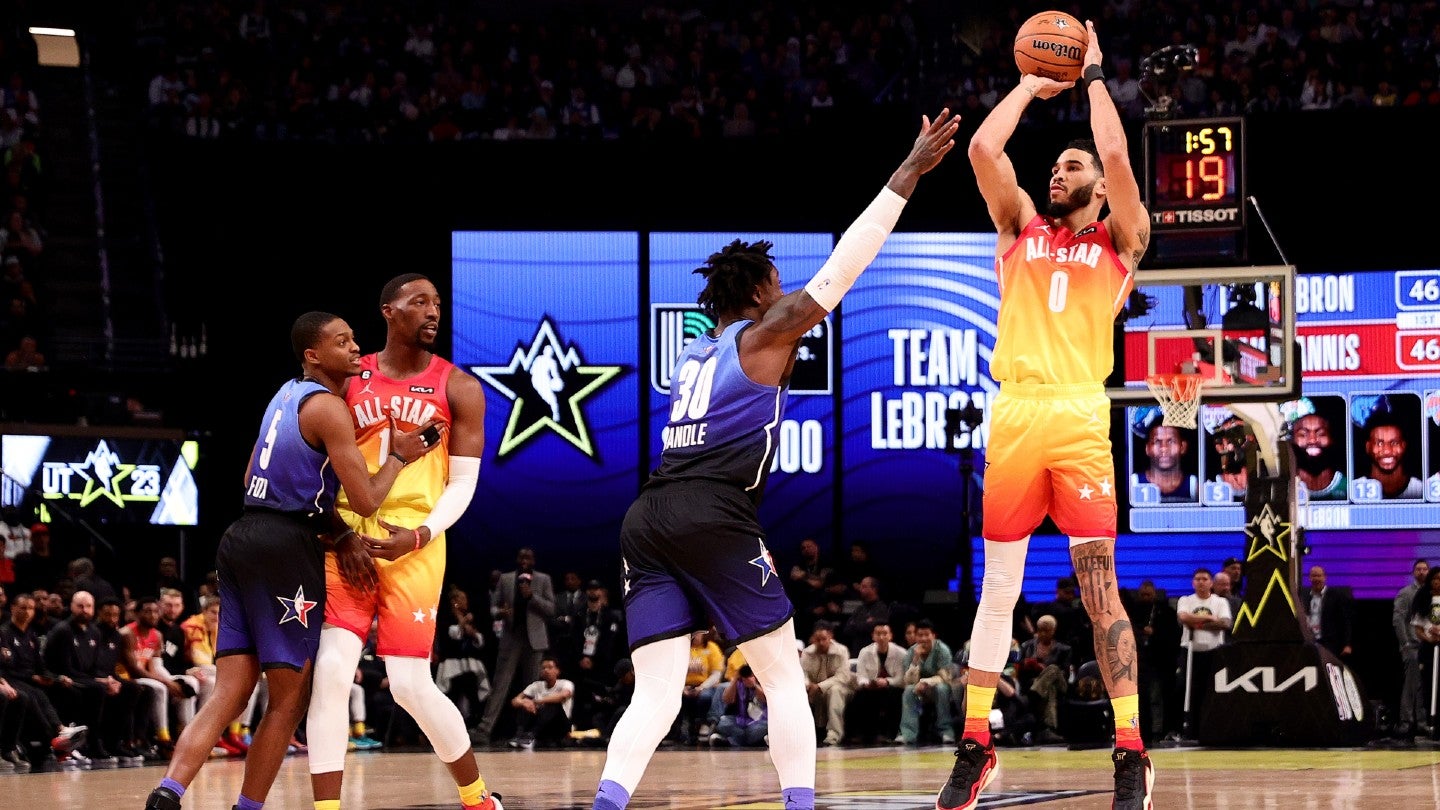 The 2023 NBA All-Star game on Sunday (February 20) attracted the lowest television audience in history as viewership declined by almost 30%.
The game, which was shown on both the TNT and TBS networks, was watched by an average of 4.59 million viewers, according to Sports Media Watch (SMW).
This represents a significant drop of 27% from the 2022 edition of the game, which drew an average audience of 6.28 million.
This is the biggest single-season decline for the All-Star game since 2000 – the first after a one-year hiatus due to the 1998-99 NBA lockout.
The previous record low was 6.1 million in 2021, reflecting a continued decline for the showpiece event in recent years.
This year's game also drew fewer viewers than the 2022 MLB All-Star game (7.51 million) and the NFL's new Pro Bowl Games (6.28 million).
Several big-name NBA superstars did not feature in the game in Salt Lake City, Utah, with Stephen Curry and Kevin Durant the most notable absentees through injury. In addition, LeBron James and Giannis Antetokounmpo departed early and played limited minutes.
The quality of the game was widely criticized by fans on social media and pundits due to its lack of competitiveness as 'Team Giannis' beat 'Team LeBron' 184-175.
Other events during All-Star Weekend also suffered in viewership as the All-Star Saturday Night – which included the three-point and dunk contests – produced its lowest numbers in over 20 years, averaging 3.42 million viewers on TNT. That broadcast averaged 4.24 million viewers last year.
The 2024 All-Star game will be staged in Indianapolis.
Image: Tim Nwachukwu/Getty Images