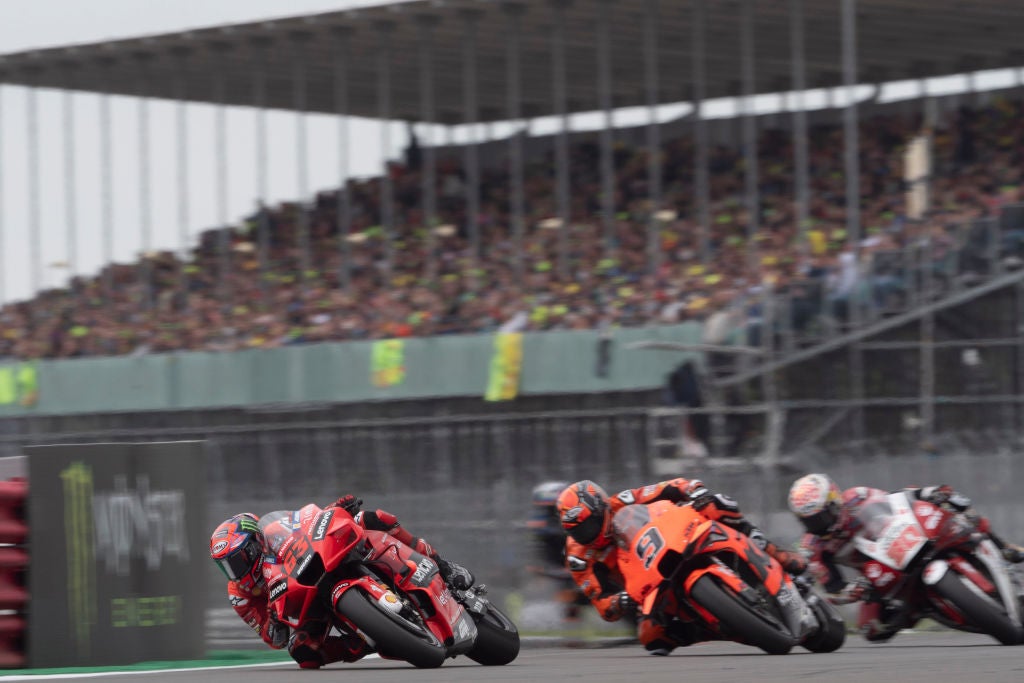 The organisers of motorcycling's MotoGP World Championship have secured a new broadcast home in the Netherlands while extending their relationship with existing media partners in Italy and in France.
In the Netherlands, pay-TV operator Ziggo Sport has struck a deal with Dorna, the series' organiser and promoter, to cover MotoGP live and exclusively from the start of the 2022 campaign until the end of the 2024 season in a three-campaign deal.
In France, meanwhile, prominent pay-TV operator Canal Plus has struck a lengthy extension with Dorna, and will now show action until 2029, while Sky Italia will provide an Italian audience with live motorcycling action until the end of the 2025 season after its own four-year renewal.
All these agreements cover the MotoGP, as well as the Moto2 and Moto3 subsidiary competitions, while Sky Italia has also taken the opportunity to extend its separate rights deal with Dorna for the Superbike World Championships (WorldSBK).
Sky Italia has covered MotoGP action since 2014 (although for the last two years it has sublicensed these rights to DAZN), while Canal Plus has shown the World Championship since 2018.
In the Netherlands, coverage for the last seven years has been provided by a combination of NOS Television, the Dutch public-service broadcaster, and by pan-European sports broadcaster Eurosport's Dutch channel.
Now, Ziggo Sport will provide coverage of all qualifying and practice sessions live, as well as every race, and will also cover some races with complete studio broadcasts.
The Dutch TT at Assen will be covered by Ziggo Sport Totaal, the network's 24-hour channel.
Will Moerer, Ziggo's director of sport, has said: "MotoGP is a great sport and a package that many parties are interested in within the sports rights market. We're therefore very happy that we've succeeded in acquiring these rights. Every race weekend brings a great spectacle."
Manel Arroyo, Dorna Sports' chief commercial officer, added: "Ziggo Sport has fantastic experience in creating exciting, high-quality motorsport broadcasts for viewers across the country and we are excited to see MotoGP join the network from 2022."
"The Netherlands is an important country to MotoGP and motorcycle racing, and hosts one of the world's truly legendary racetracks."
Canal Plus has also extended its rights deal to cover motor racing's prestigious Formula 1 until the end of 2024, earlier this week.
The deal is a renewal of the broadcaster's existing deal with Formula 1, which previously was due to expire at the end of the 2022 campaign.