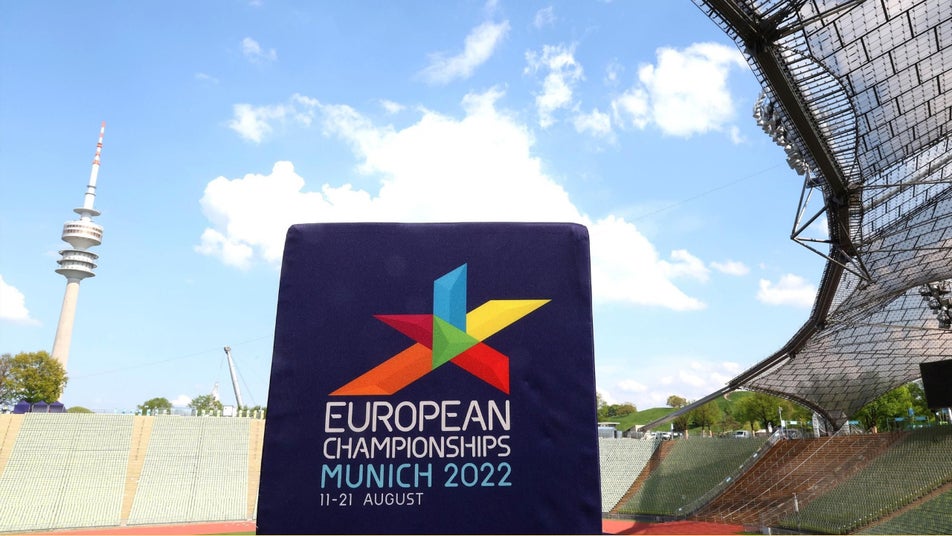 The upcoming multi-sport European Championships in Munich will be covered by over 40 broadcasters in Europe through the European Broadcasting Union (EBU), the alliance of public service broadcasters announced today (August 8).
The quadrennial event, which is organized by European Championship Management and EBU, will feature continental championships in nine Olympic sports – athletics, cycling (road, track, mountain bike, and BMX freestyle), artistic gymnastics, rowing, triathlon, beach volleyball, sport climbing, canoe spring and table tennis.
This year's championship, which will be the second edition of the tournament, is scheduled to run from 11 to 21 August and will involve 4,700 athletes from around 50 countries competing in 176 medal events.
The first European Championships were held jointly in Glasgow in the UK and Berlin, Germany (athletics only) in 2018.
The coverage by EBU members and partner broadcasters will see more than 3,500 hours of live, delayed, and digital programming broadcast across more than 50 channels – 500 more hours than the inaugural European Championships Glasgow/Berlin 2018 edition.
The following broadcasters will provide coverage of Munich 2022:
ORF (Austria); RTBF & VRT (Belgium); BNT/BNR (Bulgaria); HRT (Croatia); CYBC (Cyprus); CT/CR (Czech Republic); DR (Denmark); ERR (Estonia); YLE (Finland); France Televisions/SRF/RFI (France); ARD & ZDF (Germany); ERT (Greece); MTVA (Hungary); RUV (Iceland); RTE ( Ireland); RAI (Italy); LT/LR (Latvia); LRT (Lithuania); NOS (Netherlands); NRK (Norway); TVP/PR (Poland); RTP (Portugal); RTR (Russia); RTS (Serbia); RTVS (Slovakia); RTVSLO (Slovenia); RTVE (Spain); SVT/SR (Sweden); SRG-SSR (Switzerland); TRT (Turkey); BBC (UK).
Last month, CBC Sport, the Azerbaijan-based sports broadcaster, secured domestic media rights for the European Championships.
At the time, the broadcaster said it would air more than 55 hours of live coverage showcasing each of the participating sports' European championships in Azerbaijan across the 11 days of the event.
That deal was struck with ECM, which owns the media rights for the event outside territories held by the EBU.
Eurovision Services, the media services arm of the EBU, will provide satellite distribution of the international signal for the event, making it available across Europe, Asia, and the Americas on six separate multilateral feeds. The company said it is also providing dedicated services to seven EBU members.
Glen Killane, Executive Director of Eurovision Sport, said: "The second edition of the European Championships is the pinnacle of what has been an incredible summer of Sport. Munich hosts these championships 50 years after it hosted the Olympics, and this event will be the biggest multi-sport event staged in Germany since then.
"EBU Members across over 40 countries will bring the action to audiences in a way that no other organization can and ensure maximum exposure for the best athletes in Europe across nine sports."
Marc Joerg of ECM added: "It is very exciting to see that Europe's biggest free-to-air broadcasters will once again be giving the 'major event' treatment to the second edition of the multi-sport European Championships in Munich.
"The broadcasters appear to have embraced our revamped sports program featuring nine Olympic sports judging by their commitments to broadcast live, delayed, and digital programming from morning till evening – once again helping to create a must-watch, must-attend event that elevates the champions of Europe and gives the opportunity for hundreds of millions of fans to enjoy the best of European sport.''