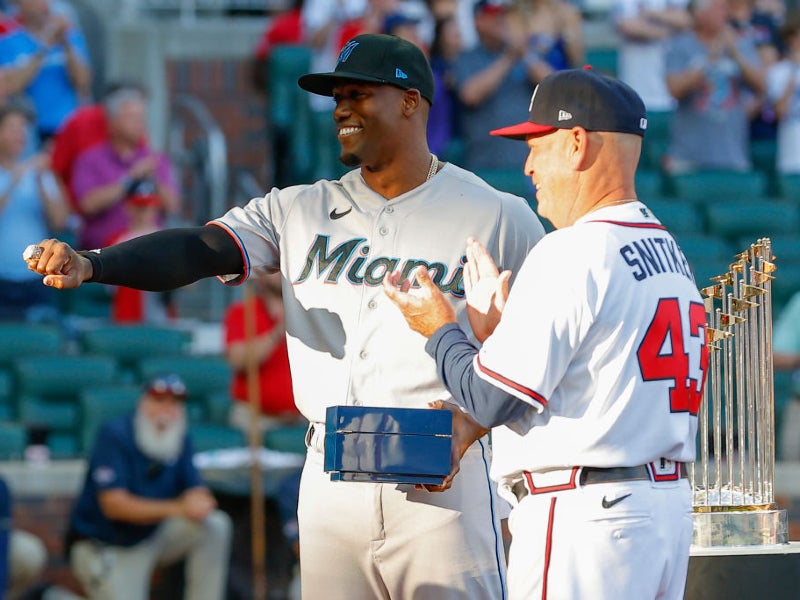 North America's Major League Baseball posted underwhelming viewership figures for its season-ending World Series despite a 20 per cent increase from last season.
The six-game series between the Houston Astros and Atlanta Braves averaged 11.75 million viewers on national network Fox, which was up from 9.77 million for last year's six-game average for the Los Angeles Dodgers vs Tampa Bay Rays, which was the least-watched in history.
Despite the rise in audience, the Braves' World Series win ranks second as the least-watched on record.
Prior to 2020 and 2021, the all-time low was 12.6 million viewers for the San Francisco Giants' four-game sweep of the Detroit Tigers in 2012.
In 2019, the seven-game series between the Astros and Washington Nationals was watched by an average of 13.91 million, 16 per cent more than this year's edition.
However, while ratings declined 20 per cent from 2019, the audience share for the Braves' fourth title triumph was even at 16 per cent.
In Tuesday's clinching game 6, the championship win was seen by an average of 13.97 million viewers (14.31 million across all Fox platforms), up 10 per cent in viewership from last year.
The Braves' 7-0 victory to claim the World Series peaked at 16.26 million in the final minute.
Despite being a low audience for a World Series game, game 6 nonetheless delivered baseball's largest audience since 2019 and the fourth-largest sports audience – outside of American football or the Olympics – in the US since the wave of cancellations and postponements caused by the coronavirus pandemic in March 2020.