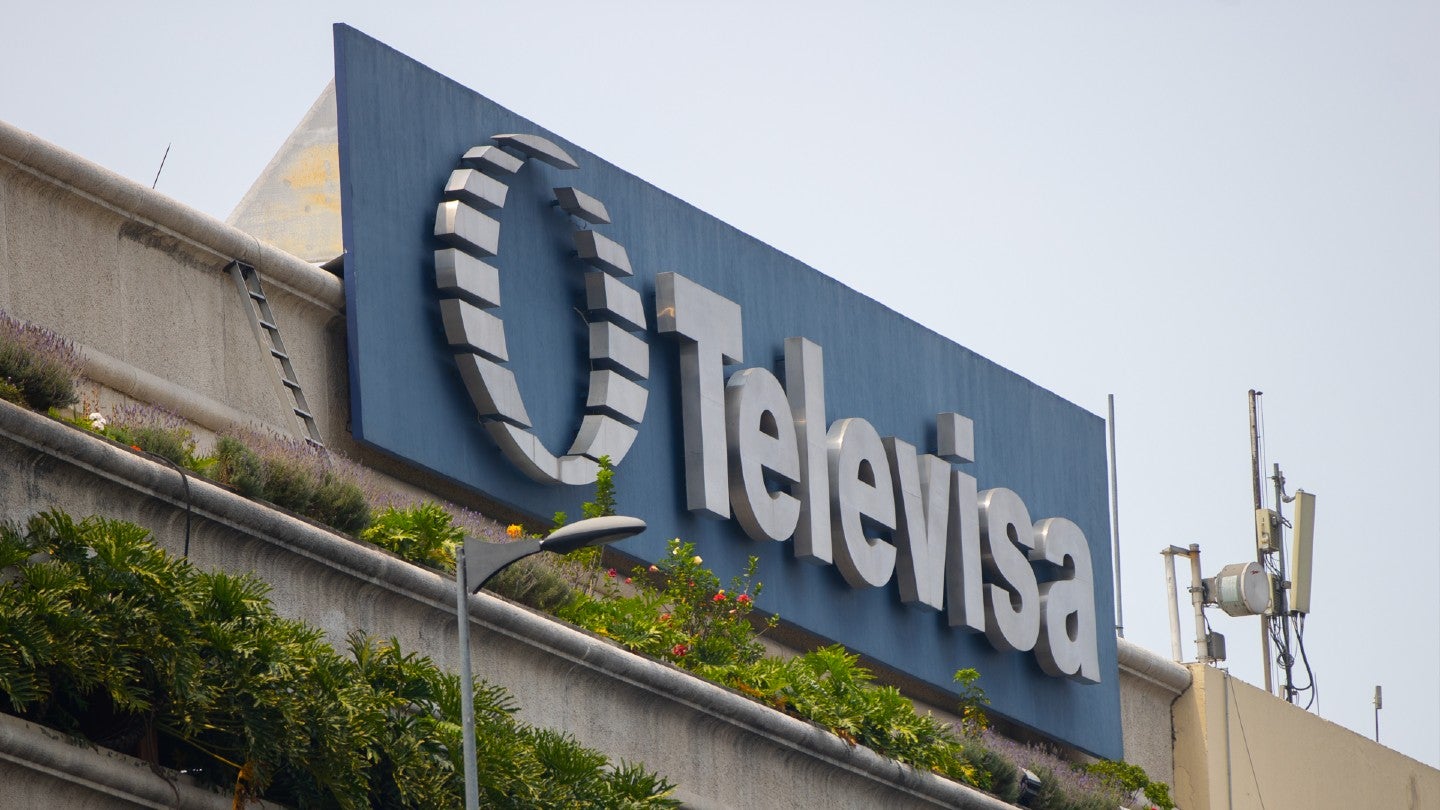 Mexican media giant Grupo Televisa has agreed to pay $95 million to settle claims by investors that it paid millions in bribes to secure FIFA World Cup broadcast rights and misled shareholders about the activity.
The investors filed a request for approval of the deal on Tuesday (February 28) to Judge Louis L. Stanton of the US District Court for the Southern District of New York.
Televisa has denied any wrongdoing in agreeing to settle.
The lawsuit was brought by participants in Canada's Colleges of Applied Arts & Technology Pension Plan (CAAT), which holds shares in Televisa, in August 2018.
CAAT, the lead plaintiff, claimed they were defrauded and that investors lost "hundreds of millions of dollars" through a scheme in which Televisa paid bribes through a Swiss subsidiary for rights to the 2018, 2022, 2026, and 2030 World Cups and "cooked its books for year" to cover up the activity.
The shareholders were seeking class-action status and compensation for their losses, but Televisa denied any corruption took place.
In particular, it alleged that Televisa used Mountrigi Management Group, its Switzerland-based subsidiary, to pay bribes to senior FIFA officials to win rights to the World Cup.
The suit claimed that Televisa teamed up with leading Brazilian media group Grupo Globo and Argentinian sports rights agency Torneos y Competencias in 2013 to pay bribes totaling $15 million to the late Julio Grondona, a top FIFA executive, for rights to the 2026 and 2030 World Cups across Latin America.
Televisa was said to have used Mountrigi to pay $7.25 million to Torneos, which forwarded the money to Argentinian official Grondona.
Defendants in the securities class action were Televisa, plus its former chief executive Emiliano Fernando Azcarraga and its former chief financial officer Salvi Rafael Folch.
As well as alleging that Televisa participated in the bribery scheme by using Mountrigi to bribe FIFA officials, the CAAT complaint further alleged Televisa's internal controls over financial reporting were "so inadequately designed that Televisa was able to avoid publicly disclosing the payments to FIFA, and that Azcarraga and Folch knew or recklessly disregarded that millions of dollars were being misspent."
More than 40 individuals and entities were indicted by the US Department of Justice (DOJ) in 2015 in connection with FIFA-gate, which centered on bribes and kickbacks related to media and marketing rights to soccer competitions across the Americas paid to officials with links to soccer's governing body.
That number did not include Globo or Televisa, and at least 31 out of the 40 defendants have pleaded guilty.
Three defendants, former 21st Century Fox executives Hernan Lopez and Carlos Martinez, and Full Play Group, the Argentine sports marketing company, are currently on trial in Brooklyn, New York.
Two other defendants, former Brazilian soccer chief Jose Maria Marin and fomer Conmebol head Juan Angel Napout of Paraguay, were convicted at trial in 2017.
Torneos, which was indicted, reached a deferred prosecution agreement with the DOJ in December 2016, under which it committed to pay $113 million to settle the charges against it.
The controversial Grondona, who died aged 82 in 2014, had been the head of the Argentinian Football Association since 1979 and a vice-president of FIFA since 1988. He was regarded as the 'right-hand man' of Sepp Blatter, the long-serving former FIFA president.
Last year, Televisa and US-based Spanish-language broadcaster Univision finalized their $4.8-billion merger to create a new content streaming platform called TelevisaUnivision.
The deal, which was first reported as being on the cards in April 2021, involves the joint venture combining the content of both organizations, including sport, films, entertainment, and drama series.
Image: Hector Vivas/Getty Images