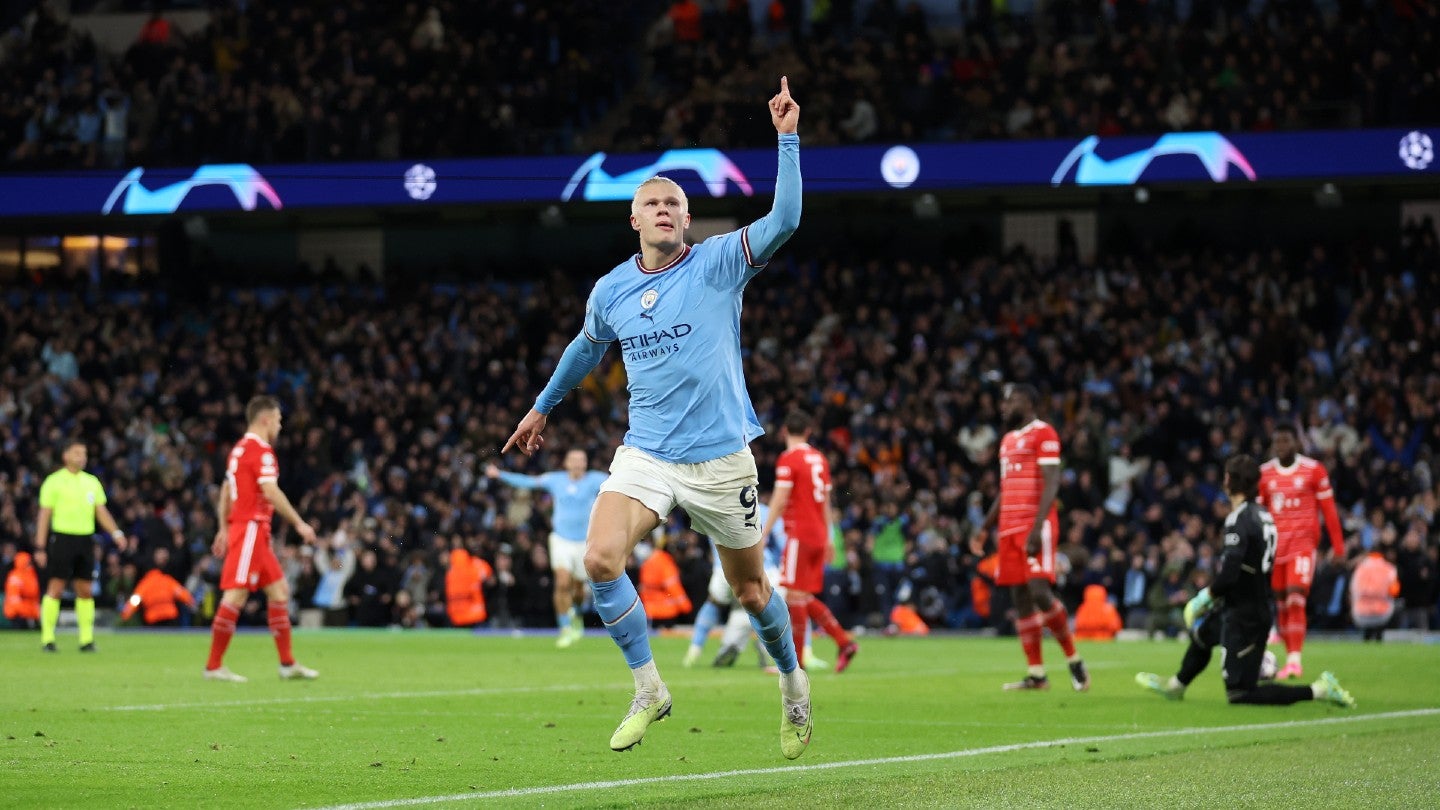 The first-leg victory of English soccer giants Manchester City over German heavyweights Bayern Munich in the UEFA Champions League (UCL) quarter-finals last week (April 13) drew a record audience in Germany for Prime Video, the streaming platform of retail giant Amazon.
The clash, which saw Manchester City win 3-0 at the Etihad Stadium, saw more than four million households in Germany stream Prime Video's live coverage of the event. The second leg of the match is set to take place on Wednesday (April 19).
Amazon and global sports subscription service DAZN hold the rights in Germany to UCL matches in a deal running from the 2021-22 to 2023-24 seasons. As part of the deal, Amazon broadcasts first-pick games held on Tuesdays, with a total of 16 matches shown each campaign.
In December last year, it was announced that both broadcasters had renewed their rights agreements to the competition for another three seasons running through the 2024-25 to 2026-27 seasons.
Under that deal, Amazon said it will show 17 live and exclusive games per season, with matches featuring German sides remaining a priority, both in the initial group stage and during the knockout rounds. DAZN, meanwhile, will continue to cover the vast remainder of UCL action in each campaign.
The deals were struck by Team Marketing, UEFA's exclusive media rights agency for club competitions in all markets except the US.
Alex Green, managing director of Prime Video Sport Europe, said: "Nothing beats the drama and excitement of knockout UEFA Champions League football and we're delighted to see so many fans tune in to our coverage to enjoy this match.
"With over four million households streaming our coverage, the fixture broke our live streaming records in Germany and shows the value of these top matches to our Prime members.
"We recently renewed our coverage of these headline matches through to the 2026-27 season and will continue to offer sports fans best-in-class analysis from our broadcast team and the highest streaming quality across all devices."
Amazon also shares rights to the UCL in the UK with current rightsholder BT Sport covering the same 2024-25 to 2026-27 period, where it shows the top pick of Tuesday games.
In addition to these agreements, Amazon also currently covers UCL action in Italy.
The next Champions League match on Prime Video will be the second leg between England's Chelsea and Spanish giants Real Madrid tomorrow (April 18), with Real Madrid holding a 2-0 lead.
Image: Catherine Ivill/Getty Images