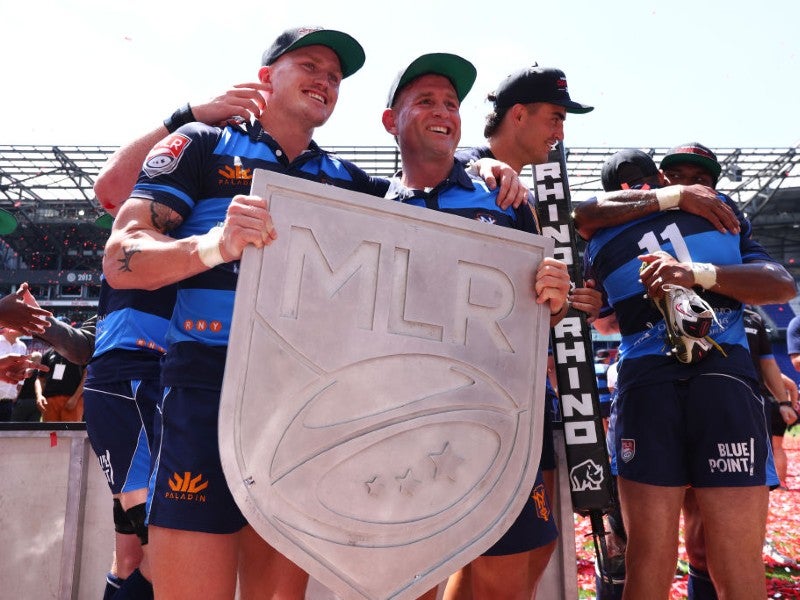 Major League Rugby (MLR), the North American rugby union competition, has hailed the "significant growth" it achieved for its fifth season with a rise in both attendance and viewership.
Viewership on The Rugby Network (TRN) streaming service was up 55% for the 2022 MLR season that concluded last month (June).
Launched in early 2021, the platform now has more than 100,000 subscribers, a rise of 144% from the beginning of the 2022 season.
Overall MLR viewership on Fox was also up 65% after signing a linear broadcast deal with the national network.
In addition, total attendance increased by more than 230,000 (40%) last season, with the league claiming to have attracted 75,000 new fans.
MLR stated that its media value also grew 49.9% to more than $10.2 million.
The league's social media platforms grew nearly 40% while the individual teams' social media followings were also up, amassing nearly 600,000 total followers.
The Dallas Jackals became MLR's newest expansion team last season.
MLR secured several new sponsors during the 2022 season, partnering with fan data specialists PumpJack Dataworks, blockchain-based non-fungible token (NFT) provider NuArca, sports technology company Tappp, and Rugby Now, the parent company of The Rugby Shop UK.
The agreement with NuArca was described as the largest commercial tie-up in the league's history.
George Killebrew, MLR commissioner, said: "The growth of Major League Rugby has been immense. Finishing our 2022 season live on Fox at Red Bull Arena was the perfect showcase event to another successful year where we achieved strong growth in every key metric. We will continue to build on our success in 2023 and beyond."