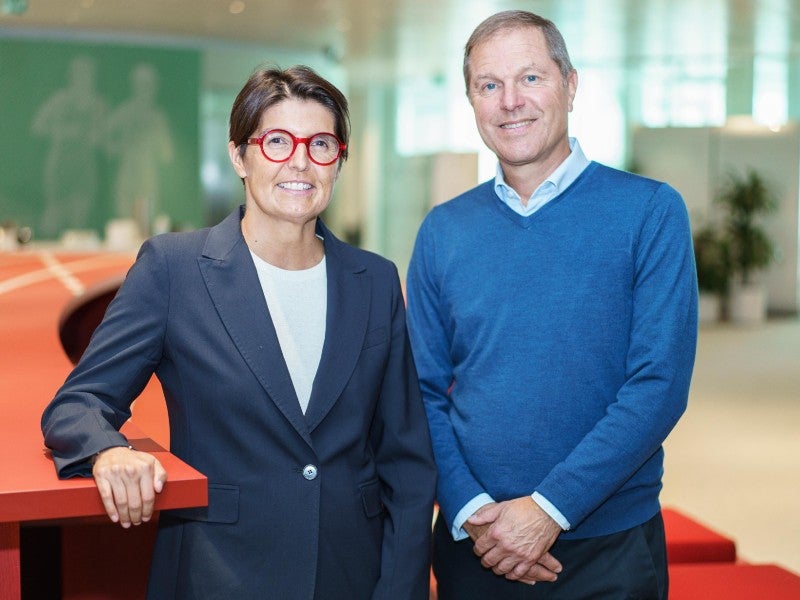 The International Olympic Committee (IOC) has announced the retirement of Timo Lumme as managing director of IOC Television and Marketing Services (TMS) and named Anne-Sophie Voumard as his successor.
Lumme will officially step down from the commercial role at the end of the year.
Voumard, who presently works with Lumme as vice president of broadcast and media rights at IOC TMS, will make the step up from January 1, 2023.
Lumme, now 61, first joined the IOC in 2004. As IOC TMS managing director, he has played a key role in the growth of the IOC's commercial program over almost two decades.
The IOC says that during the past four Olympiads, the revenue from broadcasting and the 'TOP' sponsorship program has more than doubled under his leadership.
The organization added that this has led to a constant increase of redistributed revenue from the IOC to the athletes, the organizing committees for the Olympic Games, the national Olympic committees, and the international sports federations.
Christophe De Kepper, IOC director general, said: "We are grateful to Timo for all his hard work over the past 18 years. During his tenure, he has helped grow the Olympic commercial programs and secured record revenues for the benefit of the entire Olympic Movement, including the athletes.
"I respect Timo's decision to retire for personal reasons and am pleased that we have been in a position to prepare this transition for some time. I am happy that Timo will remain close to the IOC, and we will continue to benefit from his expertise as a senior advisor.
"I also look forward to continuing our work with Anne-Sophie Voumard, who has demonstrated a clear ability over the past 13 years to be ready to succeed Timo. Anne-Sophie has our full support, and we are looking forward to continuing to write the success story of the IOC's commercial program together."
Lumme added: "Looking back, I am proud of what my team and I have achieved over the past 18 years on behalf of the Olympic Movement and all the stakeholders that continue to benefit from the Olympic commercial partnerships.
"I'm glad we've been able to plan a smooth transition for my successor, Anne-Sophie, in whom I have full confidence and with whom it has been a pleasure to work closely together for over a decade. I will continue to serve as best I can in an advisory role."
Voumard, a qualified lawyer, has been with the IOC for 13 years in her current role within IOC TMS.
Her professional background includes more than 18 years in the international sports business industry, previously working for European soccer's governing body UEFA and sailing's America's Cup, and sports equipment manufacturer Columbia Sportswear.
Voumard has already set out to extend key commercial and broadcast rights agreements.
Of her appointment, Voumard said: "From the outset, there are some clear priorities for me and my team, including renewing existing TOP sponsorship and media rights partnerships.
"A focus will be to also look into opportunities for partners to find new ways to activate, given the fundamental changes in the media and communication landscape."