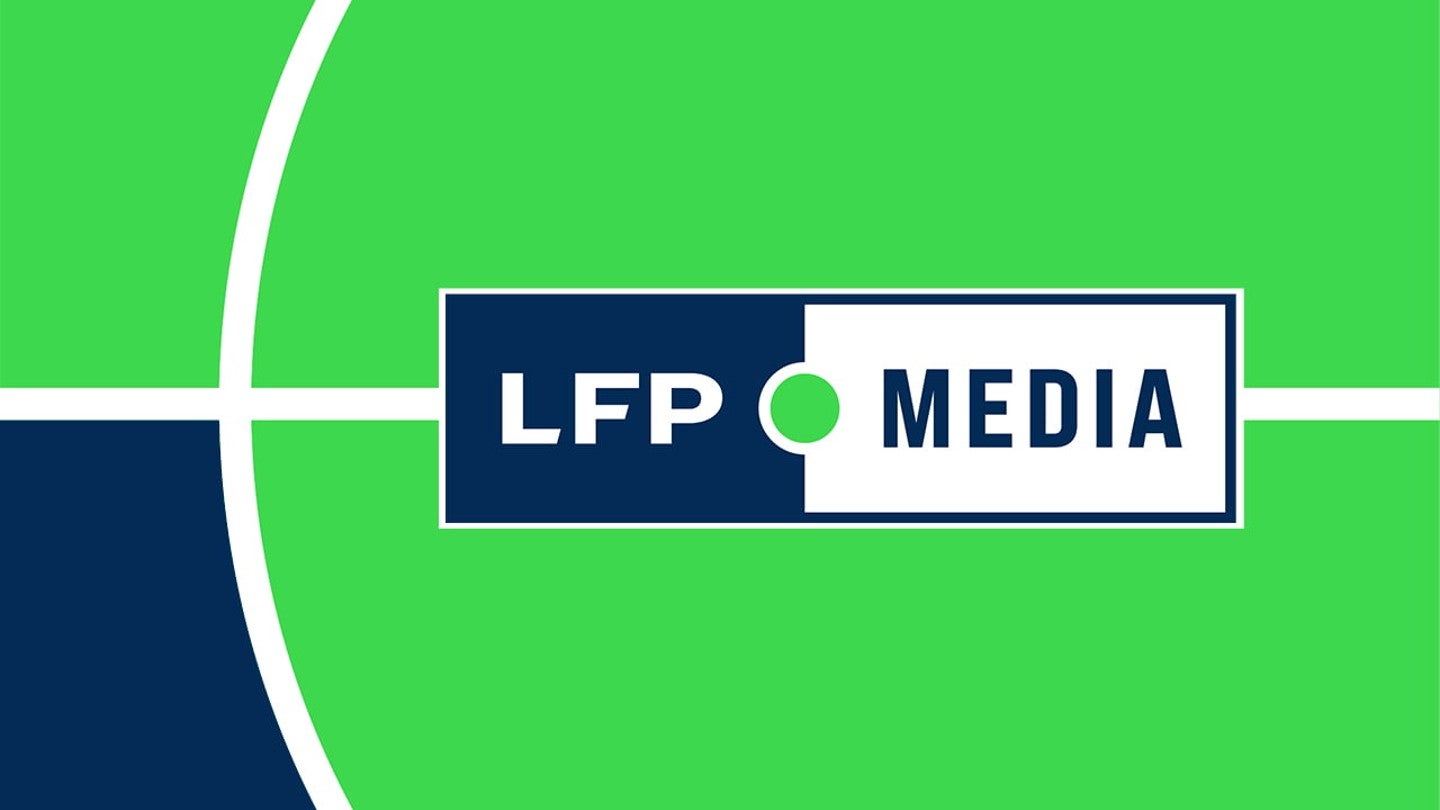 The LFP, French soccer's professional governing body, has announced two senior appointments to lead its newly unveiled commercial subsidiary, LFP Media, as it gears up to sell its next cycle of domestic and international rights.
The LFP's general assembly last April unanimously approved the creation of a commercial arm to handle media rights for the top-tier Ligue 1 competition and the sale of 13% of that entity to private equity firm CVC Capital Partners.
Officially unveiling the subsidiary last week (April 21), the LFP announced it had recruited Martin Aurenche to lead the division's media rights activities and Jérôme Dumois as its chief transformation and innovation officer.
As chief media officer, Aurenche will be responsible for supporting the sale of rights in France and internationally while supervising the production and distribution of matches to make Ligue 1 the most innovative championship.
The LFP's director of international media rights David Labrune and director of domestic media rights Thomas Bernard will report to Aurenche, with domestic and international rights set to be aligned from 2024-25 onwards following the expiry of its existing contracts.
BeIN currently holds and distributes the international rights for Ligue 1 as part of a six-year deal running from 2018-19 to 2023-24. As part of the deal, revenues are shared between the LFP and BeIN 50/50 once a minimum threshold is met.
However, in extending Aurenche's responsibility to international rights, it suggests the LFP may bring the next cycle of sales in-house.
Aurenche joins LFP Media from pay-television operator BeIN. He first joined the organization with the launch of BeIN's French operation in 2012 to manage major relationships with international rightsholders and negotiate key acquisitions before being promoted to vice president of sport content acquisitions in 2018.
A qualified lawyer, he led and managed BeIN's central acquisitions team globally, responsible for both rights acquisition and distribution, principally spending his time in the key group offices in Paris, London, and Doha, but also focusing on the group's interest and operations in the Americas and Asia.
Jérôme Dumois, meanwhile, joins LFP Media from UNFP, the main trade union for professional soccer players in France where he worked as the chief of staff to the president.
Under his new role, he will work closely with all other departments at LFP Media and the LFP to implement new innovative action "in line with cultural, societal, and sports evolutions, both locally, nationally, and international, and in line with the ambition of the Ligue 1 and Ligue 2 championships and the new positioning of their brands."
The two appointments come a month after Ben Morel, the former chief executive of Six Nations Rugby, started his position as chief executive of LFP Media. Other appointments include Mathieu Ficot, who will act as the organization's chief operating officer, and Vincent Labrune who was announced as LFP Media's chairman.
CVC Capital completed its acquisition of a 13% stake worth €1.5 billion ($1.65 billion) in LFP Media in March 2022 after reaching an agreement with all 20 Ligue 1 clubs.
For Ligue 1 and its clubs, the deal is set to bring much-needed financial stability after a torrid few years, which included the collapse of a €3.3-billion broadcast deal for the top two divisions with Spanish media rights and production agency Mediapro in 2020.
Presently, Ligue 1 generates the lowest revenue out of the European 'Big Five', behind England's Premier League, Spain's LaLiga, Germany's Bundesliga, and Italy's Serie A.
Domestic broadcast rights for both Ligue 1 and Ligue 2 are currently held by a combination of online retail giant Amazon (through its Prime video streaming division) and French pay-TV heavyweight Canal+ until the end of the 2023-24 season.
In terms of future media rights distribution, French media reported last year that Paris Saint-Germain, the country's most successful team over the last decade, will receive 30% of annual media rights income through the new venture, with that also linked to them being the best-performing French club in the pan-European UEFA Champions League through the past 10 years.
The other 19 teams will have to share the remaining 70% combined.
It is understood that the remaining 70% will also be tiered. The six teams that have also competed in the Champions League over the last few years, as well as in the second-tier Europa League, will reportedly take 40% between them, with the other 13 clubs to split the remaining 30%, taking between 2% and 3% each.
Currently, the two clubs generally accepted as the biggest in the country – Paris Saint-Germain and Olympique de Marseille – receive less than 10% each of total revenue, a situation those heavyweights are no doubt pushing to change.