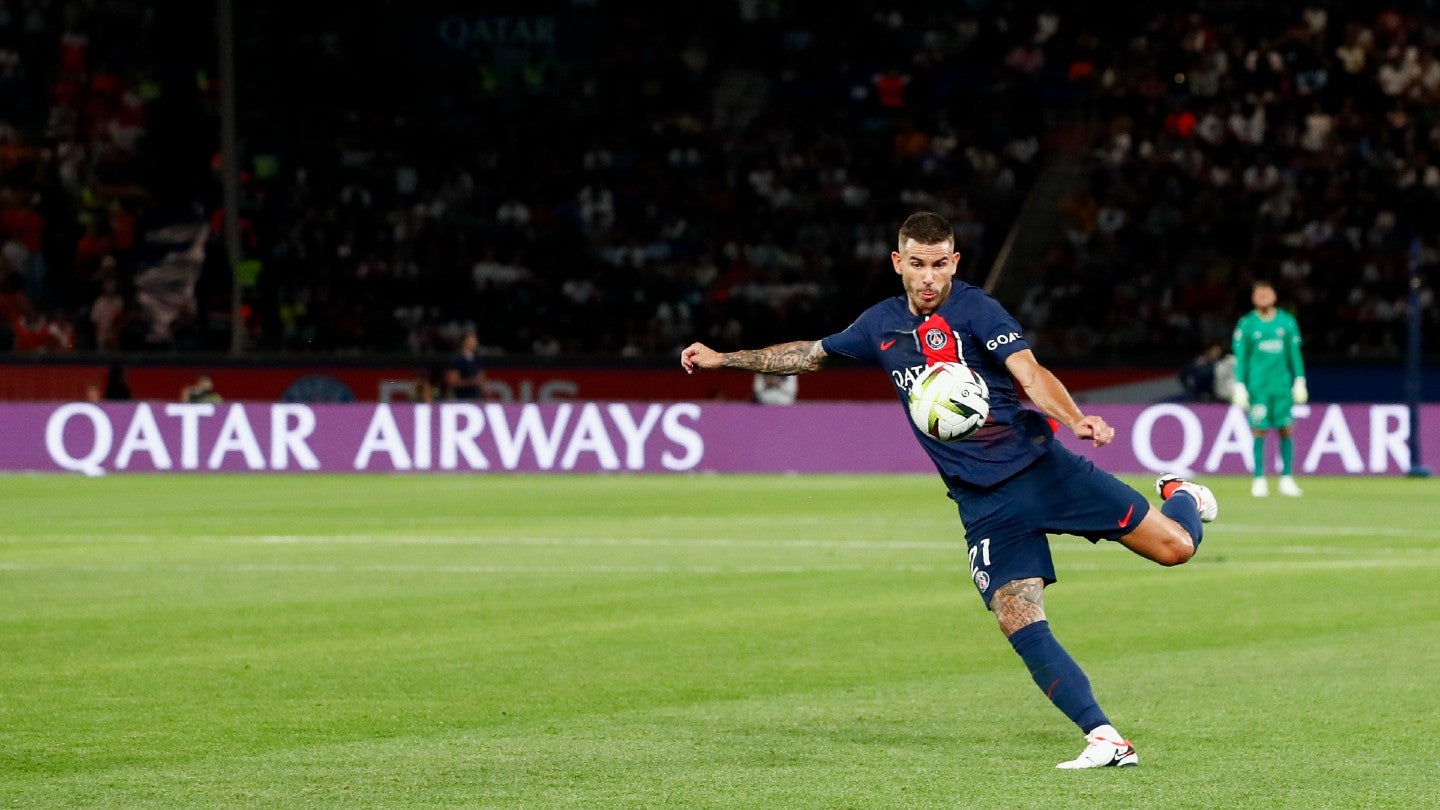 The LFP, French soccer's top-tier league structure, has launched a tender for the domestic media rights to the country's top two divisions, with a new five-year cycle length that it hopes will attract bids of more value than its high reserve prices.
The LFP announced it will offer rights for the 2024-25 to 2028-29 seasons after being granted permission by the French government to extend the length of the contracts from four to five campaigns.
The reserve prices for the two main packages of live top-tier Ligue 1 rights stand at €530 million ($568 million) and €270 million per season, respectively. If those prices are reached, then the main package price will increase incrementally by €10 million per season, while the second package will rise by €5 million per season.
The main Ligue 1 rights package includes exclusive rights to the first and second-pick fixtures each match week, as well as co-exclusive rights to the fourth-pick match. The second package, meanwhile, includes six weekly matches, as well as the play-offs and the annual Trophée de Champions match.
The reserve prices for the two main second-tier Ligue 2 rights packages, meanwhile, stand at €26 million and €14 million. The governing body has also set €28 million per season as the price for its five magazine-style and highlights programs across the two divisions starting in the 2024-25 season.
The bid deadline for Ligue 1 rights has been set for October 17, while bids for Ligue 2 rights are required by October 20.
Together, the LFP is hoping to reel in more than €840 million per season for the majority of its domestic rights from 2024-25.
LPF's fee target for the main Ligue 1 rights for year one of the new cycle marks a significant increase from the last cycle, despite the loss of marquee players Lionel Messi and Neymar from league champions Paris Saint-Germain.
For the current cycle, global tech and retail giant Amazon pays €250 million per year to show eight matches per week, through its Prime video streaming service, while pay-TV heavyweight Canal Plus pays €332 million annually for two matches.
Telecoms firm Free holds near-live rights to all 10 matches for €42 million. However, this rights package has now been scrapped and built into the other Ligue 1 options for the next cycle.
Amazon snapped up the bulk of existing rights at a cut price before the 2020-21 season after the LFP's lucrative contract with Spanish production firm Mediapro collapsed in December 2020 amid the coronavirus pandemic. Mediapro's four-year deal to show eight games was worth €780 million per annum.
Canal Plus, meanwhile, has a sub-licensing deal with international pay-TV giant BeIN Sports for its two weekly matches.
Amid the tender details, the LFP also outlined changes to the weekly game schedule.
The traditional slots of Friday 8.45pm (CET), Saturday 5pm, and Sunday 8.45pm have been retained and are included in the main package of Ligue 1 rights. The Sunday 1pm slot has been dropped in favor of a new Sunday 7pm match to make room for a Ligue 2 fixture.
The Ligue 1 'multiplex' or batch games for those not considered headline matches will move from 3pm to 5pm on Sundays as the LFP looks to increase stadium attendance.
This will be the LFP's first broadcast rights sales process since agreeing a commercial partnership with private equity group CVC Capital Partners last year.
Through the tie-up, CVC acquired a 13% stake worth €1.5 billion in a media rights subsidiary set up by the LFP – LFP Media – that will market the TV and online broadcast rights for Ligue 1.
In an interview with L'Equipe in June, LFP president Vincent Labrune said the league is seeking a total of €1 billion for its domestic and international media rights.
Labrune stated: "We will stick to the business plan drawn up with CVC with global audiovisual revenues (domestic and international) around €1 billion. We are aiming for €1 billion, even if the macroeconomic and financial context is delicate.
"It may be a little optimistic, but we have a significant margin for improvement on the international stage. In France, it is a little more complicated, especially when the major player, Canal Plus, does not wish to participate."
However, both Canal Plus and Mediapro have publicly questioned whether the LFP can bring in deals worth €1 billion per year through its rights sales.
A domestic media rights tender process is also taking place for action from Italian men's soccer's top-tier Serie A, meanwhile.