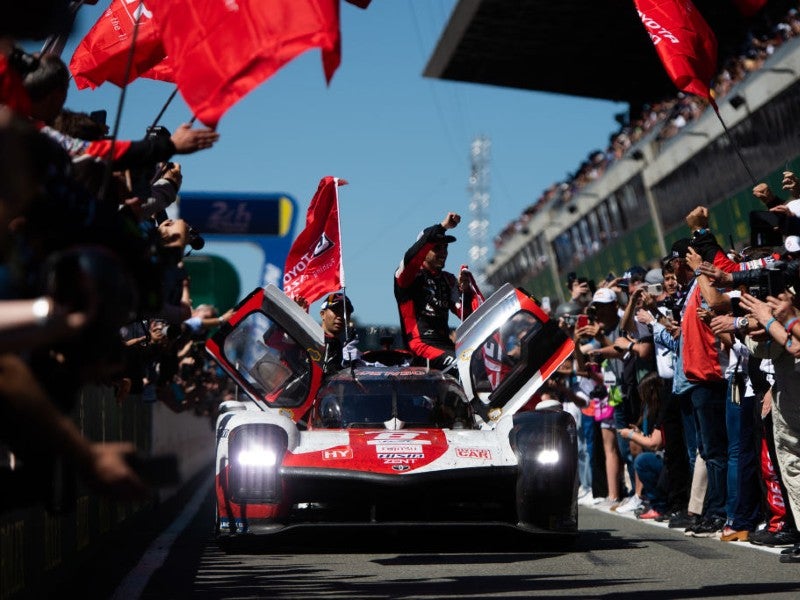 Motor racing's iconic 24 Hours of Le Mans generated strong audience figures across digital platforms for its 2022 edition with the race broadcast in 196 countries.
In its home market of France, the race, which took place on the weekend of June 11 and 12, attracted a cumulative viewership of 9.1 million on L'Equipe, the free-to-air digital terrestrial channel.
The figure was described as a "historical audience record" for the channel over the race weekend.
L'Equipe holds rights to the event until 2023 under a three-year agreement struck last year with race owner Automobile Club de l'Ouest that was brokered by sports agency Infront.
The digital platform had replaced long-standing rightsholder France Télévisions, the public-service broadcaster.
L'Equipe has rights to show 18 of the 24 hours of the Le Mans event, with pan-European sports broadcaster Eurosport airing the other six hours as it holds pay-TV rights in France, having done so since 2008.
Eurosport provided a total of 70 hours of coverage, with 36 hours live across Europe.
The race also generated big numbers online as its website welcomed 1.3 million unique visitors and generated 3.5 million page views. Overall, the website had 2.1 million unique visits cumulated.
In addition, the 24 Hours of Le Mans app secured 82,600 users from June 6 to 13, while there was a total of 7.71 million views of its videos on social media.
Across its social media platforms, the event had a reach of 98.6 million from June 3 to 13 and a following of over 2.6 million.
The 24 Hours of Le Mans welcomed crowds back to the circuit after two years due to Covid-19 restrictions, with almost 245,000 fans attending to see Toyota claim a fifth win.