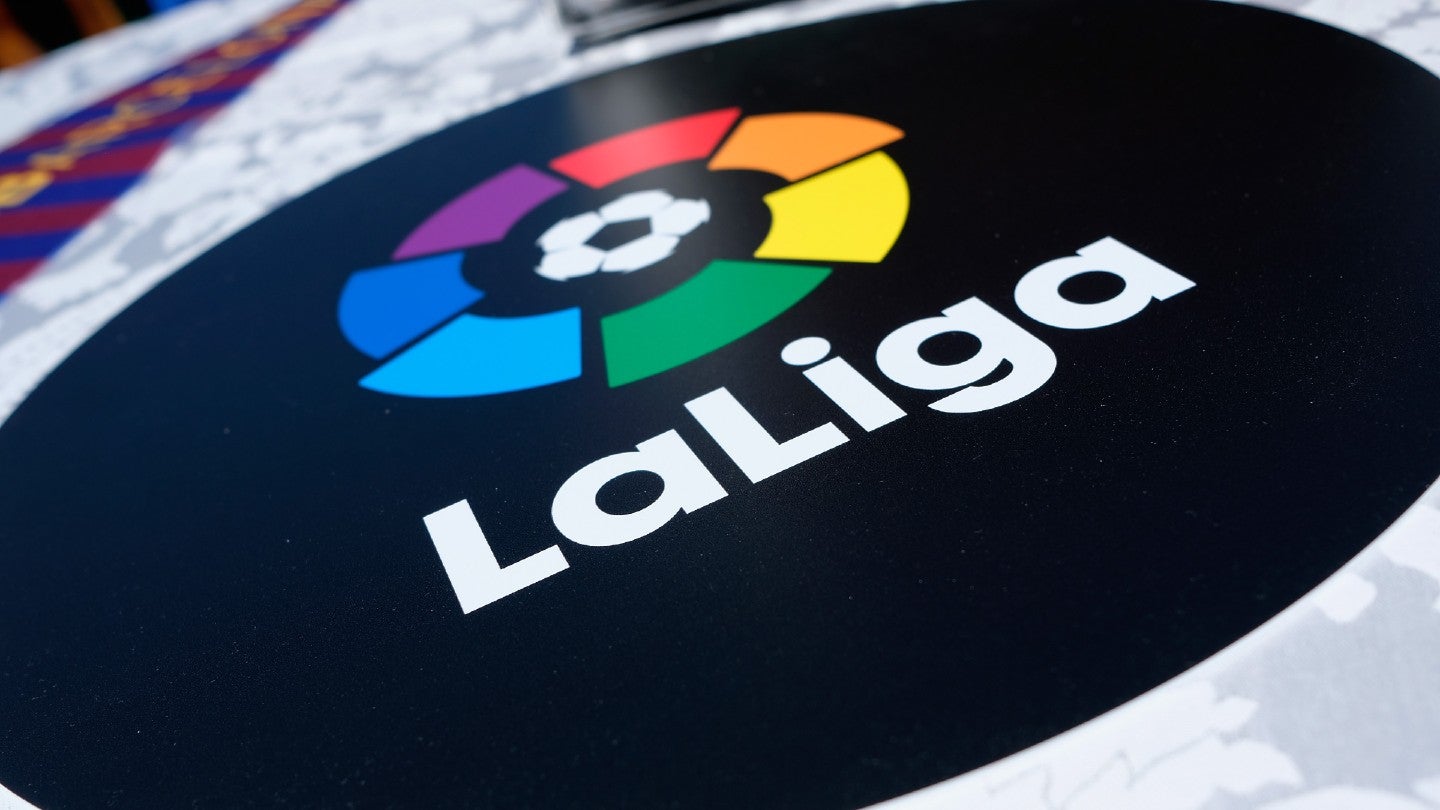 It started in 2016 when LaLiga centralized the sale of its broadcast rights, revamping the distribution of profits between clubs and kicking off a new era of branding for the league.
At the time, much had been said about how giants Barcelona and Real Madrid had hoarded and gobbled up all the money in Spain, leaving the 'smaller' teams surviving on scraps. Leveling the commercial playing field within the 20-team league would be a starting point to create a more competitive and sellable product domestically and internationally.
But far from standing back and letting the league grow at its own pace, LaLiga sensed the chance to broaden its horizons beyond the Iberian Peninsula and siphon some of the much sought-after international markets the English Premier League has dominated since its inception.
A flood of new projects followed. Some of those, including an attempt to play competitive games in the US, has attracted fanfare. One in particular, however, encapsulates the league's desire for speedier results – LaLiga Global Network (LLGN), which has seen representatives scattered all over the world since its launch in 2017.
Last year, LaLiga celebrated the fifth anniversary of its internationalization scheme, which has a presence in 41 countries in the form of 44 on-site delegates, with another 11 professionals working from the LaLiga headquarters in Madrid.
In total, LaLiga's international efforts pan 90 countries, including 12 offices in key locations and two joint ventures in the United States and China – two of LaLiga's top-priority markets overseas.
Out of the 800 people that work for LaLiga, 100 of those are dedicated to the international project. The league is investing heavily both financially and in terms of personnel.
At the heart of LaLiga's internationalization efforts has been Octavi Anoro, who was last year promoted to the role of international director, succeeding Oscar Mayo, who was elevated to executive general director of the league in 2021.
Shortly after taking up the position, GlobalData Sport (GDS) spoke with Anoro about his role within LaLiga and his work with the LLGN.
Now, having spent the last six years laying foundations for LLGN and the last year heading up LaLiga's efforts, Anoro tells GDS what the next phase of growth entails and his expectations for the next year.
Building toward self-sufficiency
If the project seemed pie-in-the-sky at the time of its launch, it has proven its detractors wrong. A spate of business-to-business commercial and strategic partnerships announced by LaLiga, spanning countries from Japan to Mexico, has illustrated that the league is ready to stick its hand in its pockets and deliver its targets.
In five years, the project has grown in every department: brand positioning, brand awareness, audience, digital followers, fans, commercial partners, and media impacts.
In the first two years (2017 and 2018), the Spanish top flight established its presence in 40 markets, then used year three (2019) to build business plans for each of the individual territories. Its fourth year (2020), predictably, was hampered by the coronavirus pandemic.
Emerging from Covid-19, LaLiga went through a period of hyperactivity due to the loss in time created by the world's pause, activating both in-person and digitally.
The last year, however, has been dedicated to pursuing financial self-sustainability in each of the territories it has a presence in – a target that has seen the project generate a comfortable bottom-line surplus, despite annual costs running into single-digit millions of Euros.
Anoro says that in 2022, more than 60 international projects were monetized, more than the total created across the previous four years since the LLGN launched.
"At the beginning, we wanted to change our internal mentality and strategy. It was more about creating brand awareness about all the clubs that we have in Spain and supporting our broadcasters in all those territories," he says.
"After four years, we said it was time to consolidate and move to the next level where the project is self-sustainable and creating a profit.
"Commercially, we have seen more international brands join the LaLiga family every year as regional sponsors and we have also grown a lot in licensing, creating products and branded sports bars, including the first sports bar outside of Spain in Doha during the World Cup in Qatar with a local partner.
"We also offer LaLiga Tech services and products into those markets, including content protection against piracy, using our solutions to manage over-the-top platforms, and educational programs around the world – all of these are generating some revenue that goes back into the project.
Media rights growth
Along with reaching new audiences and generating business opportunities for its clubs, central to LaLiga's international strategy is increasing the value of its global media rights.
The league is on course with these goals. The value of its international rights in the previous three-year cycle (2019-20 to 2021-22) increased by 30%, while its domestic rights only increased by 15%.
While the rights sales process is still ongoing for the current 2022-23 cycle, which can run in three- or five-year periods, Anoro says he expects the value of international rights to be equal to or more than that of its domestic rights in five to six years.
"We have seen how the international television rights have increased and now we are reducing the gap between it and domestic rights, so international rights are getting more and more important for us," he says.
"Within that, we are seeing an increase in our Asian audience, as well as a jump in our digital audience, not only with streaming but also on our social networks and digital platforms, which is important for us.
"That leads us to focus on knowing who our fans are abroad and what they like and how they consume, and we're collecting that data now to make it a better product for them.
"We have seen recently how well we are doing in the US and we signed an agreement with [international broadcaster] ESPN, and we signed with Sky in Mexico too. We also have a new joint venture in the Middle East and North Africa, which will increase our television revenue.
"At the same time, this is a difficult moment because the market is changing a lot due to Covid and it is not easy to understand the behavior of the consumers, and there are so many new platforms on the market rights now.
"But thanks to our presence and understanding of all the markets, we are confident that we are on the right track with television rights."
Asia is a particular focus for LaLiga, which is playing catch up with the Premier League, with that property having scheduled games at attractive times for the Southeast Asian markets several years before its Spanish counterparts began doing so. As first movers, it has given the English league dominance in the market.
However, to increase its coverage, LaLiga launched its LaLiga Pass OTT platform in Indonesia and Thailand in April, offering coverage of Spain's top two tiers, as well as the league's in-house television channel LaLiga TV.
A separate direct-to-consumer streaming platform, LaLiga Plus, was then launched in China in August as part of a six-year agreement with Streamline Media Technology.
New title sponsor, new brand
A key battleground for all sports and leagues is not only securing the younger generation but keeping them engaged through the revolving door of new digital and social media platforms that seem to fade as soon as they start trending.
LaLiga has placed itself ahead of the curve when it comes to reaching the under-40s. Across its 17 platforms, the league has more than 155 million followers, a number which is rising every day, as it explores new initiatives.
Two years ago, LaLiga became the first European sports league to join the game-focused streaming channel Twitch. Last year, meanwhile, Real Sociadad's match against Real Betis was broadcast on TikTok as part of a landmark agreement between the social media platform and the Mediapro agency's free-to-air channel, Gol.
But LaLiga's biggest weapon to reach a younger audience is the rebranding that it is about to undertake ahead of next season when it switches its title sponsorship from Spanish bank Santander to video game developers EA Sports – a change that Anoro says will hopefully evolve its image into a digital-forward, on-trend league.
"The change to EA Sports as title sponsor is really important for us because it will completely change the way that we are going to communicate our brand with our partners like ESPN, Sky, and internationally," he says.
"It's a big commercial deal that will have implications for our branding strategy. Esports and video games in Asia now go hand in hand with music, arts, lifestyle, consumer products, and merchandising and all of these things are relevant to the younger generation.
"It's something that we can use to build on. We now have a challenge because in many markets we are still not a premium product, so we have to work to become more multi-target, multi-engagement, and multi-cultural.
"We can talk about all these good numbers, good projects we have done so far, but if we do the same as the past four years, we are not going to move forward, as the competition is very strong with other football leagues and in the sports industry generally.
"If we don't innovate with our activations and the way we communicate with digital platforms, then we are lost. The EA partnership is a good opportunity for us to reach new audiences and engage younger fans."
The message is particularly fitting as the league continues to recover from the loss of its two biggest stars – Cristiano Ronaldo and Lionel Messi – over the past few years, who were arguably the biggest LaLiga assets for the overseas market.
The league's dependency on these superstars came to light when Ronaldo left Real Madrid in 2018 for Italy's Juventus. There was a significant dip in the viewership of Real Madrid games and even El Clasico – the face-off between that side and Barcelona – lost its glittery appeal.
Then, in the summer of 2021, in one of the most high-profile transfers of modern times, Messi left his boyhood club Barcelona for France's Paris Saint Germain.
New stars have since emerged to fill the space left by the two best players, with local heroes including Lee Kang-In and Takefusa Kubo boosting the profile of their clubs Real Mallorca and Real Sociedad in South Korea and Japan, respectively.
"It will be really important in the future to find a way to create national heroes. When there is an international player in LaLiga, we see how the audiences are growing the digital exposure, the digital followers, the commercial opportunities," Anora states.
"When we have an international asset relevant in one market, we have to take advantage of this, but we want to create relevant content and relevant strategies for each region.
"The content cannot be the same in Asia as in Africa or South America. We have LaLiga Studios in Guadalajara in Mexico, where we have 20 people creating content for Mexico for us and we have a strong content strategy there.
"We have had to evolve our branding and marketing as a whole for the international market that does not have to rely on just two players. Now, we use the strength of the whole league."
First movers
LaLiga is by no means the only European league looking to take a slice of the international market, with Germany's Bundesliga, France's LaLiga, and Italy's Serie A, to name a few, all keen to beef up their revenues to compete with the behemoth that is the Premier League.
All are watching LaLiga's international developments in earnest to see whether a project like this could work for them and accelerate their global branding. But while LaLiga has made significant strides in five years, Anoro is keen to point out there have been no shortcuts in establishing a presence in these far-flung markets.
"First of all, it's having the people on the ground [physically] which allows us to have local knowledge – we are living and working there 24 hours a day.
"If we have delegates in Korea, they are aware of all the trending topics in Korea, they know all the new platforms going into the market, and all the penetration rates. When we want to know something about a specific topic, we send an email and maybe in 48 hours we have a detailed report from the ground.
"A competitive advantage of having a presence in these markets is also making strong connections to businesses. After Covid, yes, we have Zoom, Teams, and work calls that we can connect with people, but knowing all the different stakeholders in person makes the difference.
"All the networks that we have and have created, not only on the commercial side but also influencers, journalists, politicians, and embassies, help us when we want to organize or continue a project.
"This is one of the things that our stakeholders appreciate not just to have one person in the market, but understanding the market, this is a really important asset for us.
"There are some other leagues that want to do the same and they are opening offices in the Middle East and sometimes they ask us for advice, and we say it's the roots and relationships we've been creating during the last five years."
Focusing on the clubs
The next step, Anoro says, is for LaLiga's project to trickle down to its main product – the clubs.
At the end of 2021, the LaLiga general assembly ratified LaLiga Impulso (Boost LaLiga), a strategic agreement with global investment fund CVC to promote the global growth of the league and its clubs.
Under that deal, clubs that wanted to partake were given access to a €2 billion ($2 billion) fund to support its international development, including through digital media.
Increasing the visibility of all clubs rather than relying on a big few is essential if Spanish soccer is going to continue exporting itself to far-flung markets and bringing in lucrative commercial deals.
The message is simple – it is in everyone's interest within the league to elevate the status of all clubs and create fanfare beyond the El Clasico clashes. Increased viewership means increased sponsorship and broadcast revenue.
While LaLiga has worked with its clubs before to increase their exposure, this season is the first that has involved strategic planning and a coordinated approach, Anoro explains.
"This year has been an important year to put some strategy behind our plans because most of the clubs don't have a dedicated team for international marketing.
"We classify the clubs on different levels according to their capacity. Say, in level two, we ask them to activate a lot abroad and we ask them to invest money into activations abroad and we help them do that if they do not have the experience, but in level three, we will ask a lot less.
"It's a 360-degree strategy, it's about gaining awareness and increasing the digital followers of the club. We have seen the Premier League has a lot of followers internationally and we want to increase that on our end.
"We are trying to explain to the clubs that they have to invest money in the digital sector to get new followers. For example, Osasuna, they've opened a Twitter account in Arabic, and they are growing a lot and positioning themselves in the Middle East with that.
"We are helping the clubs get big, and why? Because we have done this for five, six years, we have the knowledge, and we are trying to grow everything as a whole."
Stateside ambitions
LaLiga is not alone in its ambitious plans to break past its domestic borders and, by all accounts, is well ahead of Ligue 1, the Bundesliga, and Serie A.
Even the big domestic US sports leagues have accelerated their international endeavors after coronavirus travel restrictions eased, with American football's NFL staging regular-season games last year in London (UK) and Munich (Germany), and Major League Baseball due to return to London in June.
Staging a regular season game in the US has long been an ambition of LaLiga, ever since it signed a 15-year agreement with entertainment company Relevent Sports in 2018.
The partnership was designed to promote soccer, and the Spanish league in particular, in North America, leading to the creation of the LaLiga North America regional arm. The agreement included the commitment to host one regular season match per campaign in the US.
Since then, however, the league has twice failed to take a match Stateside with FIFA, world soccer's governing body, and the Spanish soccer association (RFEF) voicing their opposition to the plans.
However, Anoro remains optimistic about the league's ability to resurrect its ambitions in that space and believes it will be the key to breaking into the lucrative US market.
"We understand that this is the best way to bring the product to the local fan or to get closer to fans already there," he says.
"We have indeed put the project on standby because of all the problems we had in the past, but this is an idea that we keep in mind because when it's time and when it's possible we will be ready to stage a game abroad."
"If it cannot be official then we will go there pre-season … We are already very proactive in the US and think this is key so when the chance comes, we will be ready."
LaLiga North America now serves as the exclusive representative of Spanish soccer in the US, Canada, Mexico, and Central America for all business and development opportunities, including media rights, sponsorship, licensing, and merchandising.
Renowned sports broadcaster ESPN holds the rights to LaLiga domestically through an eight-year deal struck in 2021 reportedly worth $1.4 billion (or $175 million per annum).
Beyond broadcasting, LaLiga has increased its activity in the US as it looks to boost fan engagement with in-person events after a period away due to the pandemic.
In late January, LaLiga North America announced a year-long event series that will see the league host watch parties and activations simultaneously at multiple bars and restaurants across the country during live broadcasts of matches featuring top sides Atletico, Barcelona, Real Madrid, Sevilla, Real Betis, and Valencia.
The key, Anoro says, is to get creative with how you can activate differently across countries, especially if you want to target the younger generation that, through streaming, can easily access all the major leagues worldwide.
"We celebrate a lot of events during big matches and are very active in organizing events. We are also planning to play some friendly games in the US during the pre-season," he outlines.
"We will also leverage our brand with other US leagues with cross collaborations with NBA (basketball) and NFL – activations like that are popular among young people.
"This year, it's about changing our mentality and trying to reach a new audience. We want to target millennials and integrate ourselves into popular culture, and we want to do this by creating relevant content for different regions.
"We've had to reinvent ourselves for the new age."
Image: Brian Ach/Getty Images for LaLiga