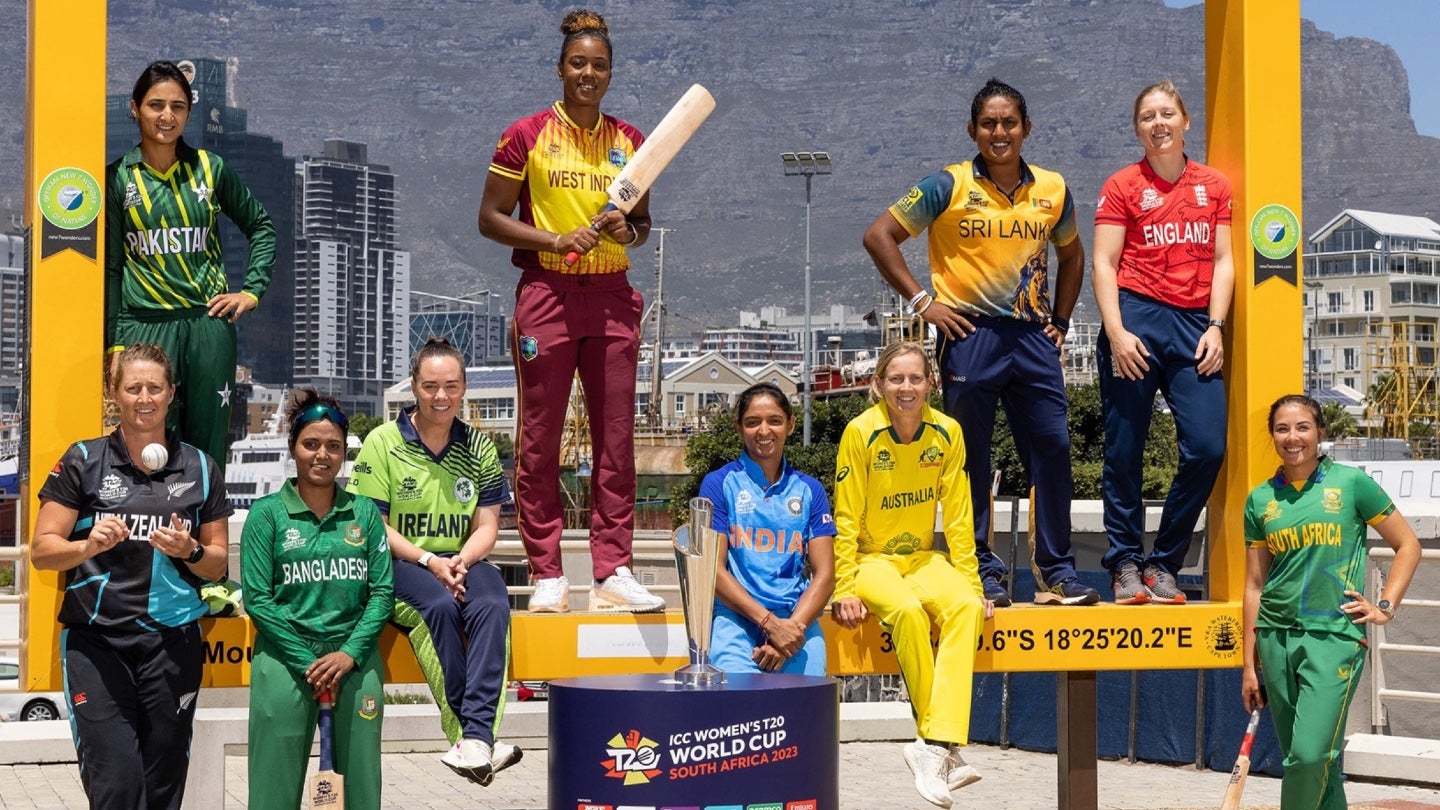 Every game from the ICC Women's T20 World Cup cricket tournament, which starts today (February 10) in South Africa, will be covered in Australia free-to-air (FTA) by Kayo, the streaming service run by media heavyweight Foxtel.
The 10-team tournament, for which Australia is the favorite to win, will have every ball made available via the Kayo Freebies platform, as was also the case for last year's Women's One-Day International World Cup in New Zealand.
While viewers must register for a Kayo account, no payment will be required to access the Freebies tournament content, which will include both full-match replays of all 23 fixtures and mini highlights from each game.
While Australian anti-siphoning regulations mean that some ICC major events must be covered FTA, the Women's T20 World Cup is not one of them.
Foxtel holds overall Australia rights for all major ICC tournaments (men's and women's) through a deal struck with global rights-holder Star India, which is set to run out after the Men's ODI World Cup in October and November this year.
For tournaments and matches which are required to be shown FTA in Australia because of the anti-siphoning regulations, Foxtel sells them to commercial TV's Nine Network.
In January last year, for example, Nine and Foxtel struck a deal through which the FTA broadcaster snapped up rights to two Men's World Cups – last year's T20 World Cup in the United Arab Emirates, and this year's ODI tournament in India.
The ICC is currently in the middle of a new broadcast rights tender in Australia, covering the 2024-31 period for men's events and the 2024-27 cycle for women's tournaments.
It has been reported that aside from the traditional cricket broadcasters in Australia – Seven, Nine, Ten, and Foxtel – interest has also been secured from heavyweights such as Google and Amazon.
Cricket's governing body has an April date in mind for finding a partner for the new cycle, having had to reissue the tender last month after failing to find a resolution during an initial process late last year.
The ICC will be closely watching a current review by the Australian government of anti-siphoning regulations in that country, which will be completed by the time the current legislation expires on April 1.
In late January, the ICC struck a media rights deal with Sky Sports, the heavyweight pay-TV broadcaster in the UK, in an exclusive agreement covering all major men's and women's events between 2024 and the end of 2031.
The tie-up represents an extension of Sky's coverage of the ICC's top-tier events but is the first occasion on which there will be a direct contractual relationship between the two parties.
The current agreement through which Sky is the exclusive home of ICC premier events in the UK and Ireland was struck in October 2014, covering the 2015 to 2023 period.