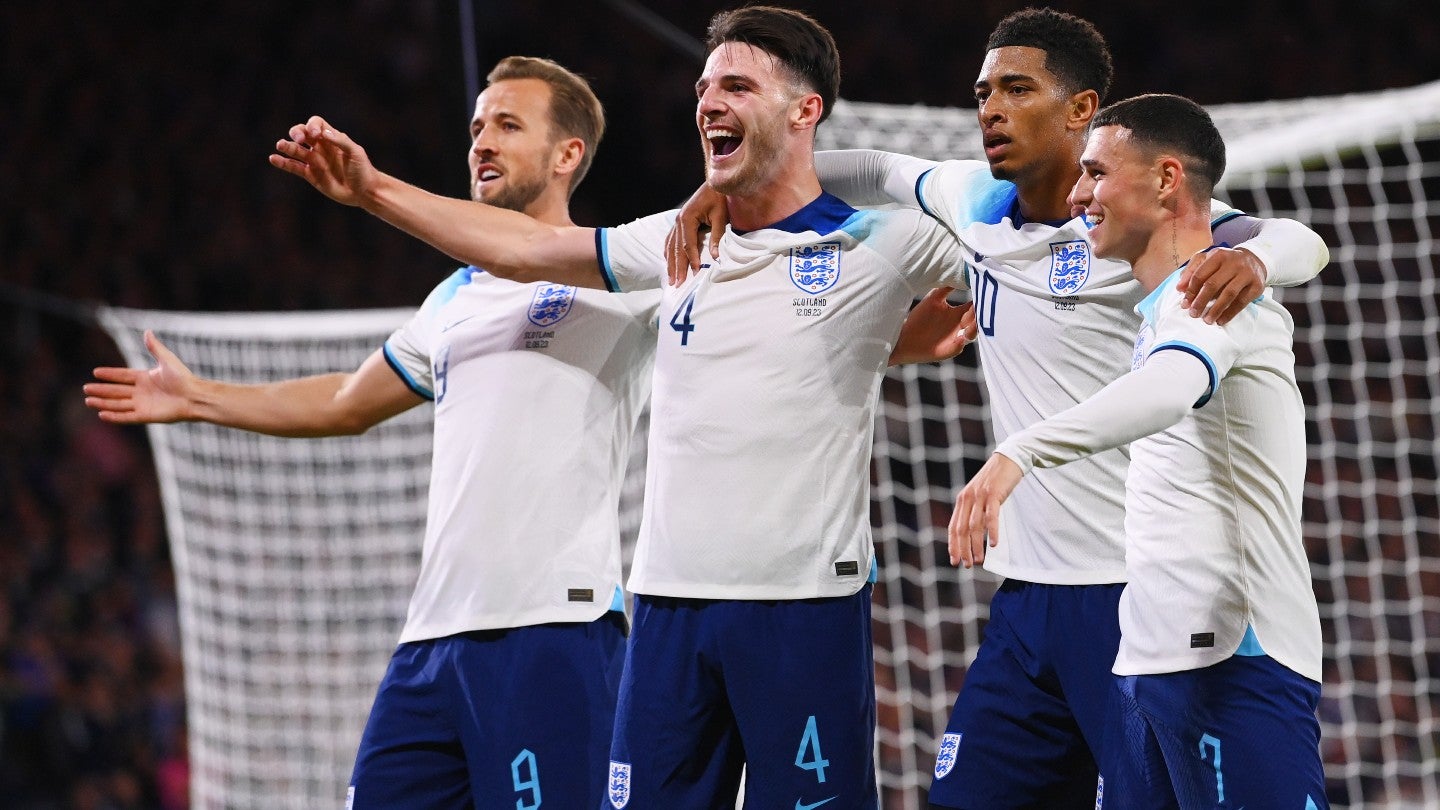 ITV, the UK commercial broadcaster, has reclaimed rights to England men's soccer matches outside of major international tournaments for the 2024 to 2028 cycle under a new deal agreed today (September 18) with Europe's governing body UEFA.
The exclusive agreement will see ITV replace rival Channel 4 whose contract to broadcast England matches expires next year.
Channel 4 had taken over from ITV last year to show the national team's games for the first time.
The commercial broadcaster's deal covers 20 games across England's qualifiers for the UEFA 2024 European Championships, the 2022-23 UEFA Nations League, and every international friendly.
The first qualifying campaign under ITV's new agreement will be England's bid to reach the 2026 FIFA World Cup finals in North America, followed by the European qualifiers to UEFA Euro 2028, which is likely to be played on home soil with the UK and Ireland set to be confirmed as hosts in October.
All matches – home and away – for both campaigns will be shown across the main ITV channel.
In addition, all England matches in the UEFA Nations League, as well as all England friendlies, will be shown by ITV.
In total at least 40 matches – approximately 10 each season – will be shown by ITV over the four-year period.
ITV had previously held the rights for England's European qualifiers from 2018 until 2022. Both Euro 2024 and Euro 2028 will be shown on ITV which is sharing rights with public-service broadcaster the BBC.
ITV also holds broadcast rights for England Women's team matches until 2025 and shared rights with the BBC for the 2023 FIFA Women's World Cup.
Niall Sloane, ITV director of sport, said: "We're delighted to bring the England men's team back to ITV, which keeps coverage of their progress between major tournaments on free-to-air television.
"We have an experienced team here who are looking forward to bringing viewers all the action and insight from England's qualification campaigns in the coming years."
Domestic rights to show the other 'Home Nations' of Scotland, Wales, and Northern Ireland, between 2024-28 will be held by Viaplay after it secured an exclusive deal last year.
The new deal adds to ITV's vast sports portfolio, which also includes Six Nations rugby, the Rugby World Cup, the FA Cup, EFL highlights, Carabao Cup, LaLiga, the Tour de France, NFL, Champions Cup, Premiership Rugby, Extreme E, British Touring Car Championships and MotoGP, SailGP, as well as competitions in snooker and darts.