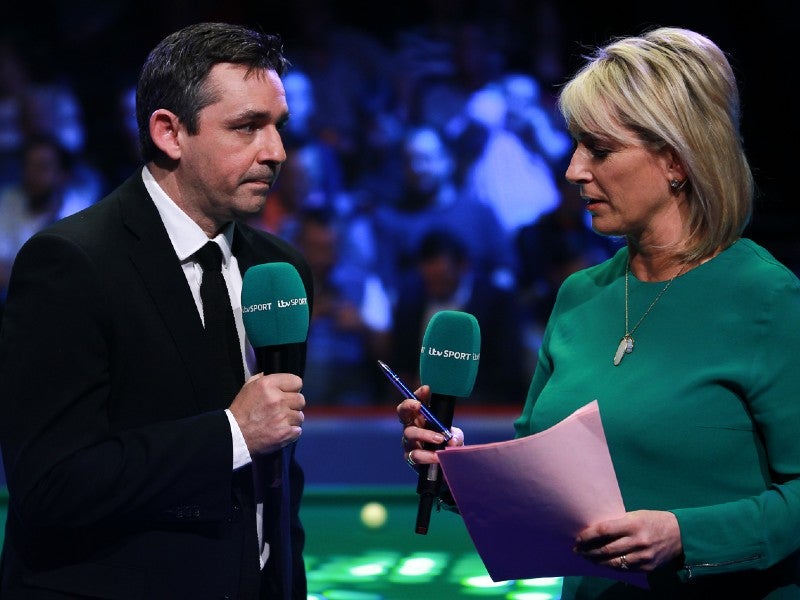 UK commercial broadcaster ITV has extended its broadcast agreement with the World Snooker Tour (WST), organizer of the sport's global circuit, in a deal that will see it continue to air five events annually for the next two years.
The deal, brokered by promotion company Matchroom Multi Sport, covers rights to the Champion of Champions, World Grand Prix, Players Championship, Tour Championship, and British Open across the UK until at least 2024.
WST chairman Steve Dawson said: "This new agreement with ITV is fantastic news for the sport, the players, and most important the British fans, who will be able to watch these huge events on a free-to-air channel until at least the end of 2024. Each tournament has its own identity, and they have all become outstanding events on our global calendar.
"We are delighted to extend our relationship with ITV who have been a great partner for many years. Their viewing figures for snooker are consistently excellent, and that is due to the exceptional quality of their coverage as well as the perpetual popularity of our sport as a viewing experience. We look forward to working with the ITV team for another two years and beyond."
The new deal builds on ITV's previous agreement with WST signed in 2021, which included rights to continue airing Professional Darts Corporation events such as the Masters, UK Open, European Championship, the World Series of Darts, and the Players Championship finals.
Emily Frazer, managing director of Matchroom Multi Sport, said: "The Champions of Champions has a burgeoning reputation as one of the most prestigious events on the calendar and we're delighted to have the continued support of ITV which keeps this event on free-to-air TV in the UK.
"We're excited to see where we push the tournament year-on-year as we continue to see a huge appetite from the fans to see the 16 champions from the last 12 months battle it out to be the ultimate Champions of Champions."
This latest deal adds to ITVs burgeoning rights portfolio, which has seen it recently secure non-exclusive free-to-air (FTA) rights with European Professional Club Rugby for the next two campaigns, and next year's final of English rugby union's top-tier Premiership on March 27.
In August, ITV replaced UK public broadcaster BBC as the new FTA home in the UK for American football's NFL, covering selected live games and highlights for the next three seasons. It also secured rights for Spanish soccer's top-tier LaLiga through a three-season sub-licensing agreement with pay-television operator and main UK rightsholder Premier Sports.
Additionally, it extended its rights agreement to premier French horseracing event the Prix de L'Arc de Triomphe, and the Breeders Cup. the prestigious annual US horseracing showpiece.
Last week (November 4), the broadcaster announced the appointment of Richard Botway as its new assistant commissioner for sport to "help give an additional fresh approach" to its sports coverage, in particular through the opportunities presented by the upcoming launch of its ITVX streaming service, which will replace its existing ITV Hub platform and expand its streaming offer.