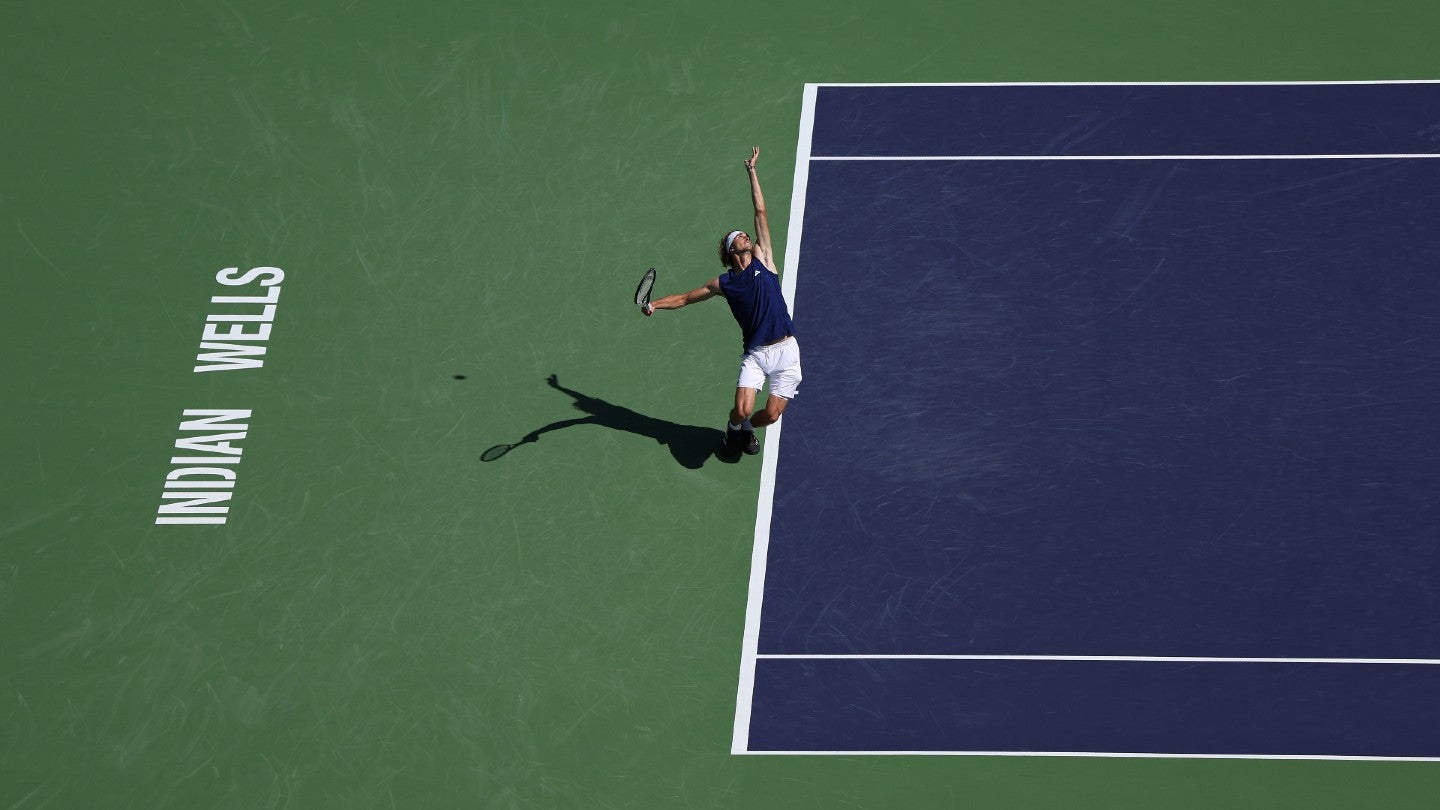 The Indian Wells Masters, known commercially as the BNP Paribas Open and one of the biggest tennis tournaments outside the grand slams, reportedly set single-day record attendance levels on Saturday (March 11).
Tournament organizers told Reuters that day six of the two-week event saw more than 61,000 total fans visit the grounds, located in California in the US.
They added that overall attendance levels are so far tracking with the tournament's record levels in 2019, which saw 475,372 visitors over the course of the two weeks. About 100,000 tickets were sold between Monday and Thursday for this year's event.
The health figures come three years after the forced cancellation of the event due to the coronavirus pandemic.
BNP Paribas Open chief marketing officer Philippe Dore said: "We couldn't be more excited to see fans coming out to Tennis Paradise in record-setting numbers so far this year.
"It's been a great first week with fans enjoying incredible tennis, beautiful weather, and all of the amazing amenities here at the Indian Wells Tennis Garden.
"We're looking forward to a fantastic second week of action …"
This year's edition is running from March 6 to 19 and is the first to be held without any pandemic restrictions. It is traditionally held in March and is the first mandatory Masters 1000 event on the men's ATP Tour and women's WTA Tour.
The 2020 edition was canceled when the pandemic started spreading across the globe, while the 2021 edition was postponed to an October date due to a surge of infections in the state.
The tournament returned to its regular March spot on the sports calendar last year but attendance to the event required vaccination.
Image: Harry How/Getty Images