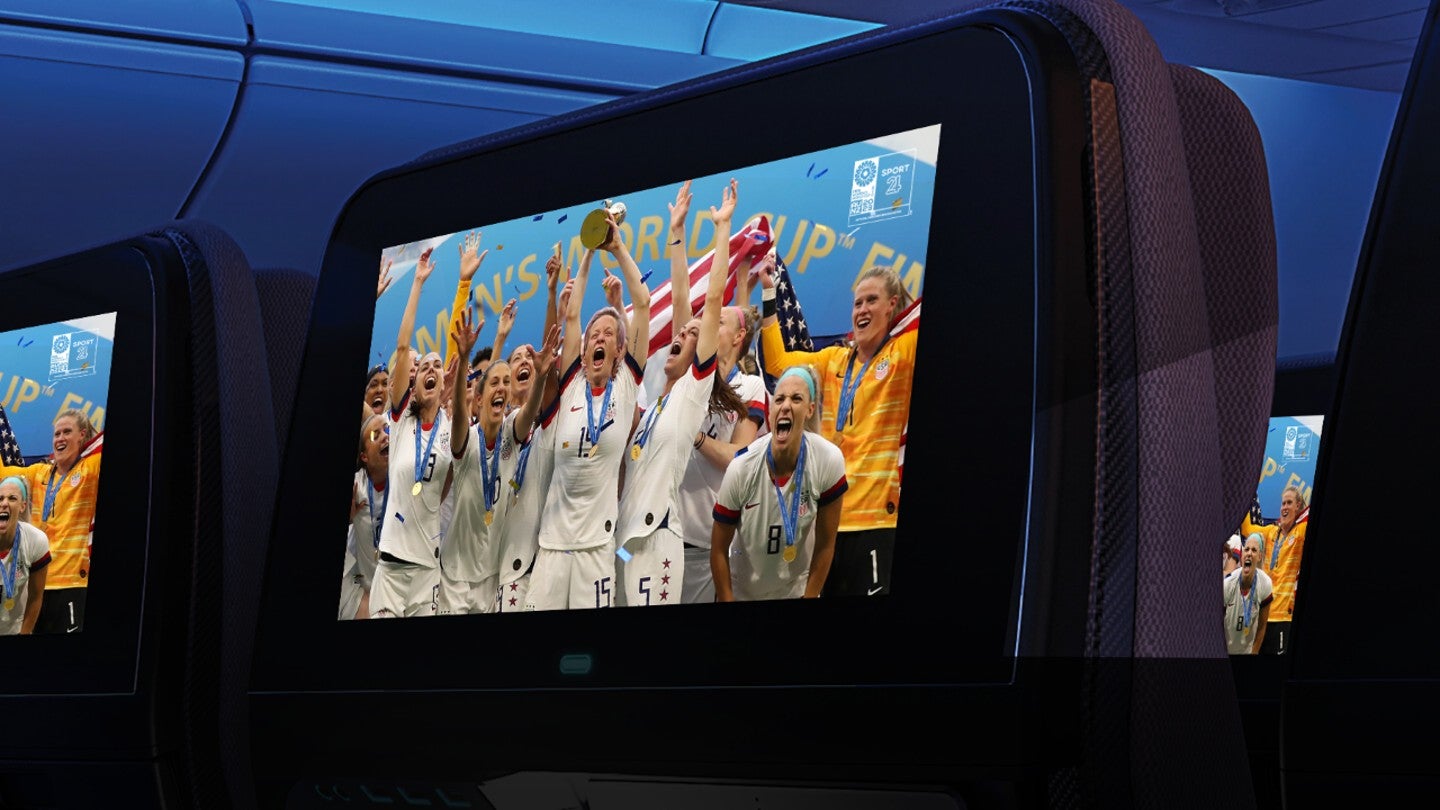 Sport 24, the in-flight and on-ship entertainment service owned by international sports agency IMG, has today (March 8) announced it has secured live rights for soccer's 2023 FIFA Women's World Cup.
Through the deal, struck with world governing body FIFA, Sport 24 will provide more than 90 hours of live coverage across 64 matches during the month-long crown jewel national teams competition, which is being staged in Australia and New Zealand.
The flagship 32-team tournament is set to begin on July 20 with the opening match between New Zealand and Norway at Eden Park in Auckland and conclude with the tournament final on August 20 at Sydney's Stadium Australia.
Sport 24 is available on board airlines including Etihad, Emirates, and Turkish Airlines and is also carried by multiple cruise lines.
Richard Wise, senior vice president of content and channels for IMG's media business, said: "Off the back of our best-ever FIFA World Cup coverage, we're delighted to add more thrilling international football to our global rights portfolio for our airline and cruise ship partners.
"The FIFA Women's World Cup is set to be a global spectacle and now passengers can watch the very best sporting action even while traveling."
The rights build on Sport 24's 2022 FIFA World Cup coverage, which saw the service broadcast more than 125 live hours of the men's tournament in Qatar last year, reaching five million viewers across more than 800 aircraft and 150 cruise ships.
The service is due to provide live coverage of the upcoming men's 2023 Rugby World Cup in France (September 8 to October 28) and ICC Men's Cricket World Cup 2023 (October 10 to November 26).
It has previously broadcast cricket's ICC Men's T20 World Cup 2022 and also holds live rights to soccer's English Premier League and UEFA Champions League, basketball's NBA, American football's NFL (in-flight only), motor racing's Formula 1 (F1), all golf majors, and the four tennis grand slams.
Last week, Sport 24 announced it had acquired rights to the next three seasons of F1 and would provide over 150 hours of live coverage, as well as highlights from all races, on selected airlines and cruise ships.
In the last six months, Sport 24 and IMG have struck significant extension deals in the worlds of ice hockey, soccer, rugby union, cricket, and tennis.
The list of sporting properties and bodies to have concluded renewals in recent months include ice hockey's NHL, soccer's governing body FIFA, and the English Premier League, tennis' Wimbledon, World Rugby, and the International Cricket Council.