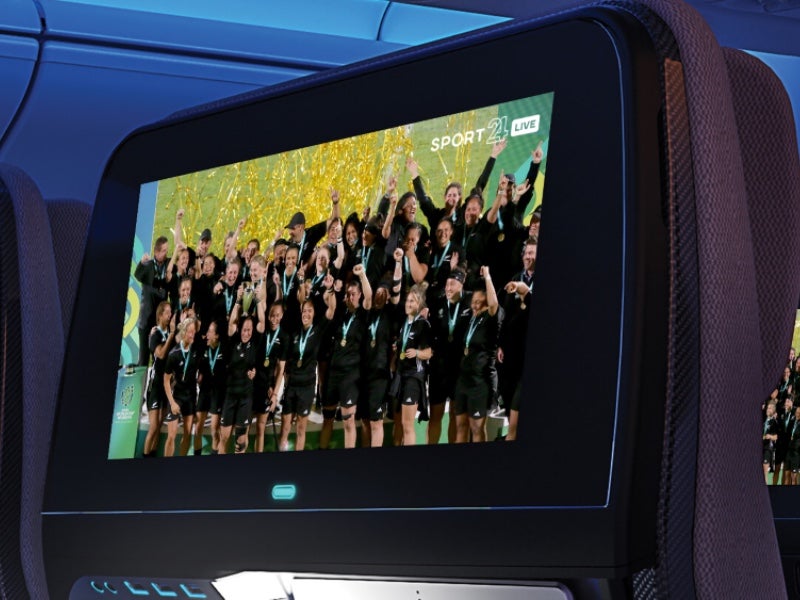 Sport 24, the in-flight and on-ship entertainment service owned by international sports agency IMG, has today (October 7) announced a deal to show the next two editions of the Rugby World Cup premier international rugby union tournament.
The deal will see Sport 24 cover the women's Rugby World Cup 2021, which starts in New Zealand tomorrow (October 8) after being postponed due to the coronavirus pandemic, and the men's 2023 Rugby World Cup in France (September 8 to October 28 next year).
Sport 24 will broadcast 38 hours of live coverage from the women's event, which runs through until November 12.
For the men's tournament, the IMG-owned service will cover 112 live hours across 56 games.
Sport 24 announced the news days after unveiling a tie-up with the International Cricket Council (ICC) to exclusively show the next two major men's ICC events.
Alan Gilpin, chief executive at the World Rugby governing body, said: "We are delighted to have Sport 24 join the family of broadcasters for our men's and women's Rugby World Cups. Rugby World Cup 2021 will be a record-breaking celebration of the best of women's rugby, starting with a 40,000 world record attendance for a women's rugby match … The excitement will continue to grow and partnering with Sport 24 means that fans won't miss a minute no matter where they are."
In late September, Italian public service broadcaster Rai announced the acquisition of rights for these same two events.
Richard Wise, IMG's senior vice president for content and channels across its media business, added: "We are delighted to partner with World Rugby in an exciting and pivotal year for the sport. As rugby's popularity continues to surge around the globe, we look forward to playing our role in expanding the reach and viewership of the sport through our unmatched inflight and in-ship live coverage of the next two World Cups."
Aside from the Sport 24 deal, IMG is also World Rugby's exclusive commercial partner agency for the World Cup cycle through to the 2023 tournament.
Other in-flight and on-ship rights held by Sport 24 include those to soccer's English Premier League and UEFA Champions League, as well as to US sports' NBA (basketball), NHL (ice hockey), and NFL (American football).
Late last month, it struck a major deal by snapping up rights to show soccer's upcoming 2022 FIFA World Cup in Qatar.