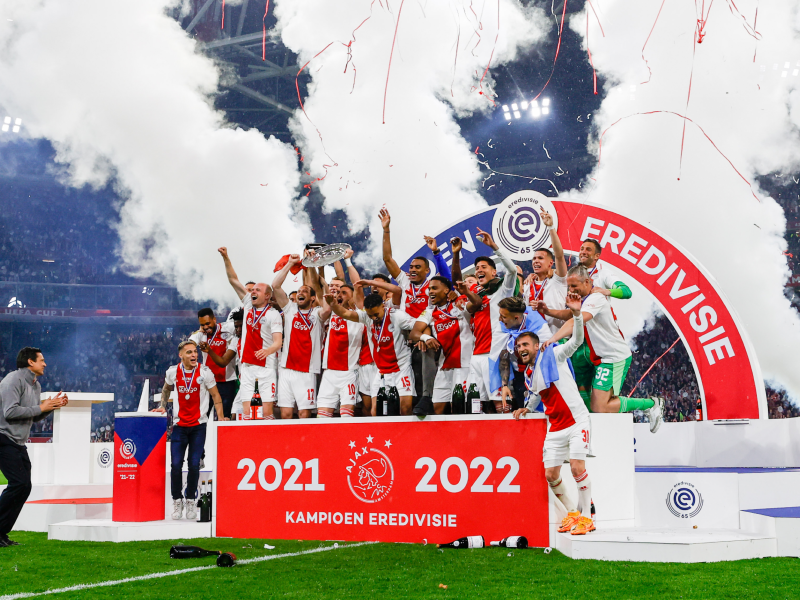 IMG, the international sports and entertainment giant, has today (July 19) announced a three-season renewal of its international rights distribution deal with Dutch soccer's top-tier Eredivisie.
Through the deal renewal, IMG will continue to distribute rights to live Eredivisie action worldwide, excluding domestically in the Netherlands, for the next three seasons, until the end of the 2024-25 campaign.
IMG has held the global rights to the 18-team Eredivisie for 20 years, with the last extension coming in May 2017 and running through until the end of June this year.
The deal covers the best of the Eredivisie, over 100 matches across 34 rounds, and also extends to IMG Arena, the firm's sports betting arm, providing media rights from that league to third parties, such as online platforms.
Second-tier action from the Netherlands' Kauken Kampioen Divisie, as well as playoff fixtures that determine which teams qualify for Europe as well as which sides get promoted and relegated, is also part of the renewed agreement.
Frank Rutten, managing director at the Eredivisie Media and Marketing joint venture (owned by a combination of Disney, the league itself and the Dutch soccer association), said: "Together, we have been able to grow Eredivisie's fanbase over the years, with a solid promise of inspiring football and exciting young talent again and again. We very much look forward to continuing to do so over the next three seasons."
Adam Kelly, IMG's media business president, added: "We are delighted to renew our long-standing partnership with EMM to distribute elite Dutch football to a global audience. Over the last 20 years, our successful collaboration has helped Eredivisie grow from strength to strength, amassing a loyal fanbase across the world."
Earlier this month, IMG Arena became the long-term official data distribution of North America's Major League Soccer (MLS) top-tier competition.
The firm will be responsible for delivering official data, content solutions, fan analytics, and marketing tools to MLS' media and sports book partners.
The two organizations are also set to launch a new range of digital products aimed at helping the league, its teams and their partners to use data and graphics in a way that will help grow MLS' digital presence and exposure.
In late May, Dutch public-service broadcaster NOS renewed its agreement to show Eredivisie highlights through 2024-25.
NOS will continue to provide highlights via its NOS Studio Sport Eredivisie show every Friday, Saturday, and Sunday with summaries and reviews of every game.
The Dutch soccer weekend traditionally ends with NOS Studio Voetbal show on Sunday evenings.
Highlights can be viewed on the NOS website, mobile app, and social media platforms.
ESPN, the international heavyweight sports broadcaster, holds live rights to the Eredivisie in the Netherlands in a 12-year deal running through until 2025 worth around €80 million ($84.5 million) per season.