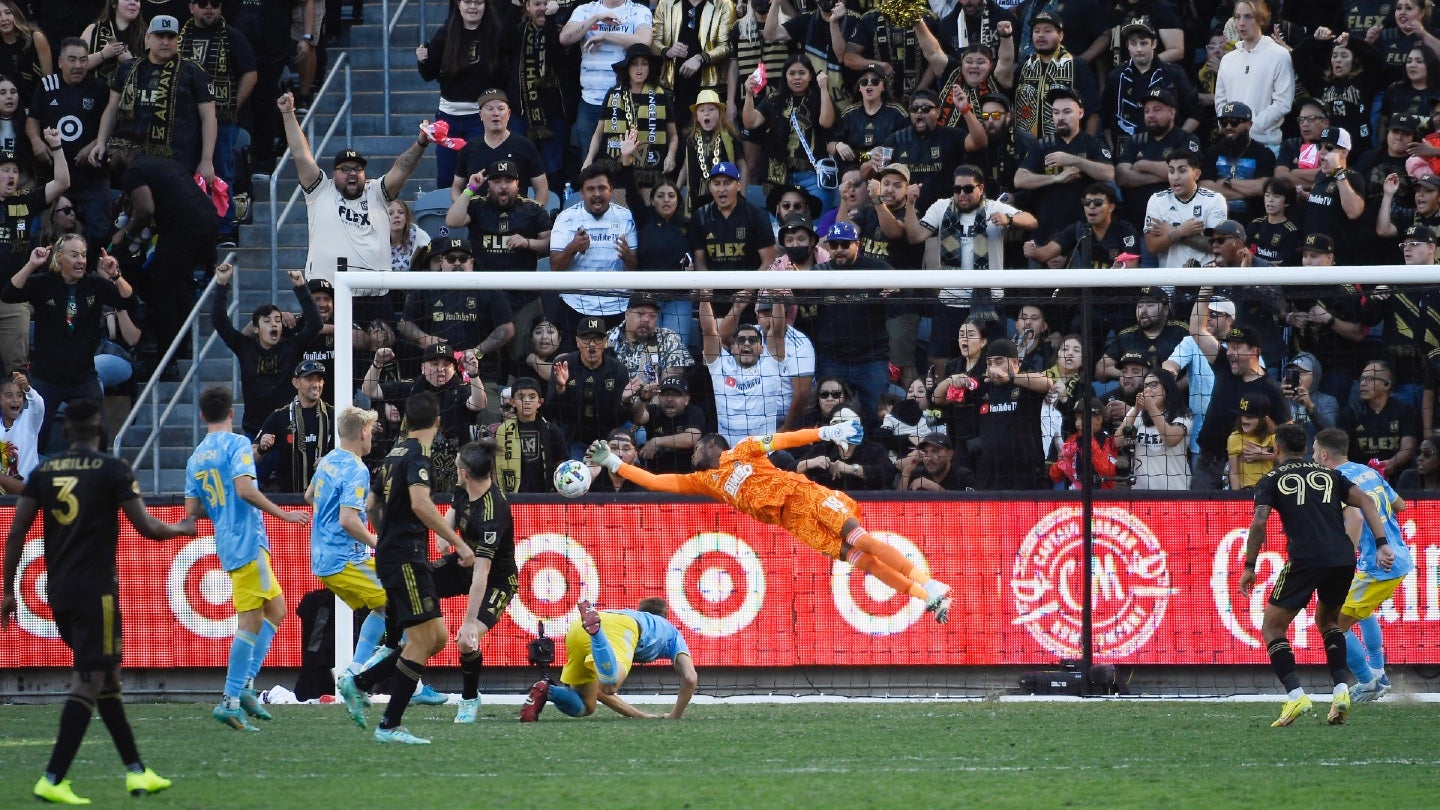 IMG, the international sports and entertainment giant, has been selected as the production partner for North America's Major League Soccer, which will be covered worldwide through technology and media giant Apple for the next decade.
The Endeavor-owned agency, alongside US-based broadcast and event production firm NEP, will be in charge of live match and studio productions for Apple's coverage of the 29-team MLS, with the 2023 regular season to get underway on February 25.
Those two firms will be responsible for MLS Season Pass, the subscription service which can be accessed from the Apple TV mobile app and which will feature every regular season and post-season MLS game for the next 10 years, following a global streaming deal struck in June.
In total, IMG and NEP will power the event production for over 900 fixtures, adding up to more than 2,000 hours of live coverage.
This adds to the long-term data distribution deal that IMG Arena struck with MLS in July. The division is now responsible for delivering official data, content solutions, fan analytics, and marketing tools to MLS' media and sportsbook partners.
Gary Stevenson, Major League Soccer's deputy commissioner and president of MLS Business Ventures, said: "MLS Season Pass is a global project that required assembling a team of the most talented and accomplished leaders in every aspect of the broadcasting industry from all over the world.
"Our focus, with our partner Apple, is delivering an exceptional level of quality and storytelling that entertains and engages MLS's passionate fans, improves their experience, and engages new fans through the reach of Apple and MLS Season Pass."
MLS' global media rights deal with Apple, worth around $2.5 billion, will see all live matches shown around the world on the Apple TV streaming service until 2032.
The platform will additionally air games from the Leagues Cup, the annual competition contested by clubs in MLS and Mexico's Liga MX, and select matches from the MLS NEXT Pro affiliate league and MLS NEXT youth league.
MLS, IMG, and Apple have today (February 15) detailed the production plan for their partnership.
All MLS games will be produced at the stadiums, "using a fleet of production units to produce simultaneous coverage of up to 14 matches each game night."
The live studio programming, meanwhile, will be created "at a newly built production facility in New York City" through three studios that will act as the central hub for all MLS Season Pass studio content.
It will include the MLS Countdown, MLS 360, and MLS Wrap-Up shows.
All games will feature both English and Spanish commentary, while games involving Canadian sides will also be covered in French.
Viewers will be able to watch each game from the start, no matter when they tune in, and will also have the option of replaying the full match as soon as it has ended.
Additionally, the league has said that MLS Game Pass is set to feature "a vast library of MLS classics, historic and current match replays, highlights, and club-produced content that is updated weekly."
In terms of the match-viewing experience, MLS has said that live match coverage will include "more camera angles, 1080p video, Dolby 5.1 audio, and enhanced data and graphics in live match coverage all season long."
Before the deal with Apple was struck, MLS' domestic broadcast rights partners were ESPN, ABC, and Fox. Indeed, the latter network is still set to cover 34 MLS games annually between 2023 and 2026.
Barney Francis, IMG Productions' executive vice president and head of global production, said: "We are excited to be part of this transformative new partnership between MLS and Apple, and we look forward to bringing the highest level of innovation to their live coverage for fans globally.
"Being chosen for this large-scale production is a testament to our industry-leading experience, expertise, and excellence in producing live soccer matches for audiences around the world. It also marks an important milestone in the global expansion of IMG's production business with the launch of our new base in North America."
Image: Kevork Djansezian/Getty Images