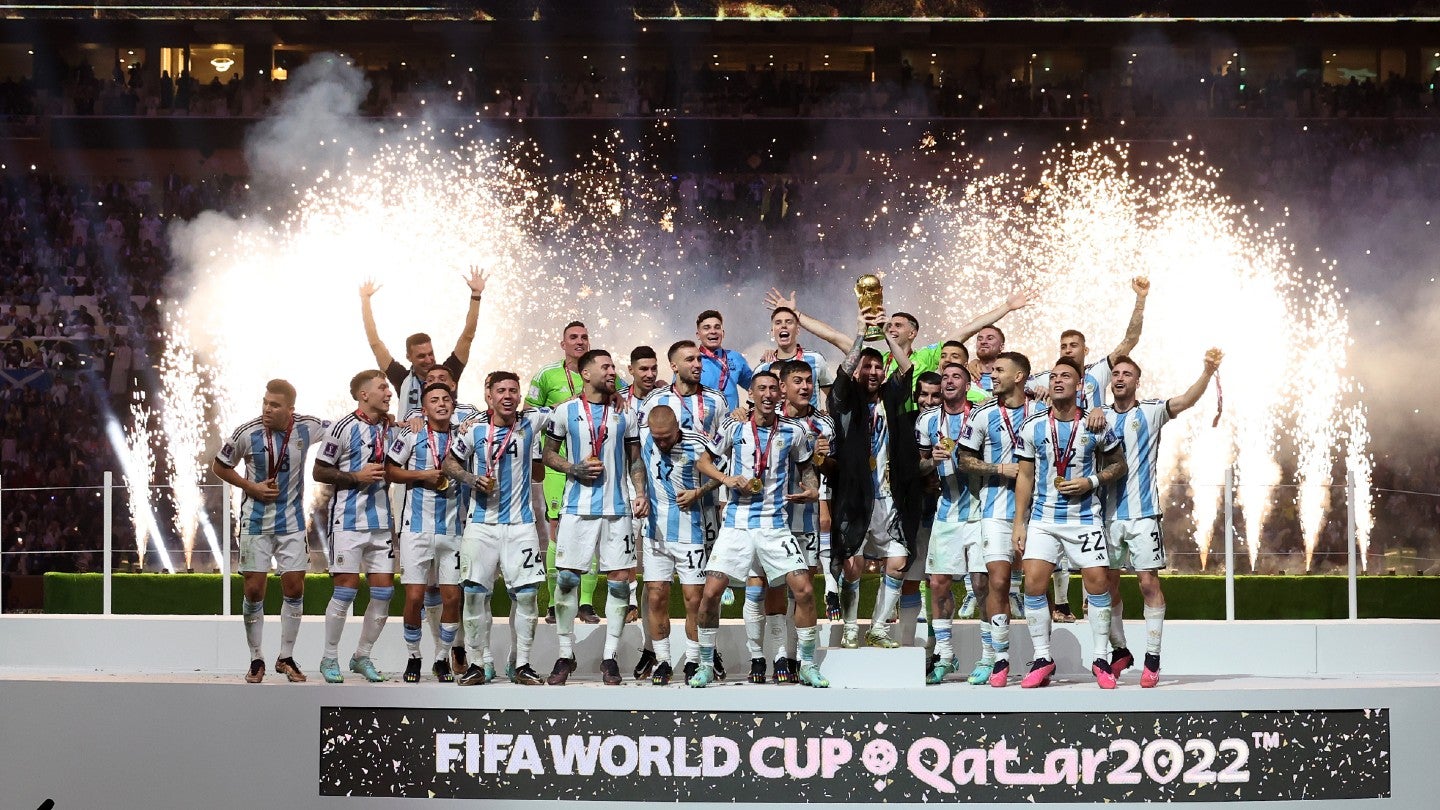 Commercial broadcaster TF1 set a new television audience record in France as more than 24 million watched the showpiece final of soccer's FIFA World Cup yesterday (December 18), which featured its national team.
An average TF1 audience of 24.08 million watched Argentina claim their third World Cup title with a penalty shootout win over France after a thrilling 3-3 draw after extra time.
This gave TF1 an audience share of 81%, while viewership peaked at 29.39 million.
Viewership throughout the country is thought to have exceeded 30 million as the game was also shown by pay-TV broadcaster BeIN Sports.
TF1's viewing figure surpassed the previous record set during France's 2006 World Cup semi-final against Portugal, which attracted 22.2 million.
In the World Cup final that year, when France lost to Italy on penalties following a 1-1 draw, an average of 22.14 million viewers tuned in on TF1.
Meanwhile, an audience of nearly 21 million watched the 2018 final as France defeated Croatia 4-2 to become world champions for the second time.
Their first World Cup triumph in 1998, incidentally, drew around 24 million viewers across both TF1 and pay-TV giant Canal Plus.
Yesterday's final, which was played in front of a crowd of more than 88,000 at the Lusail Stadium in Qatar, is widely expected to set global viewership records for the major soccer tournament.
In the Middle East and North Africa (MENA), BeIN Sports broadcast the final for free on YouTube as well as on its free-to-air channel.
BeIN was the official broadcaster in 24 countries across MENA and claimed to have generated more than 5 billion accumulated views since the start of the World Cup on November 20.
In Italy, meanwhile, the final was watched by an average audience of 13 million on public-service broadcaster Rai (68.6% audience share). Viewership peaked at 16.1 million during the penalty shootout. In Spain, 12 million tuned in for the match on RTVE.
In Scandinavia, public-service broadcaster YLE attracted 2 million viewers in Finland, while commercial broadcaster TV4 drew an average of 1.9 million and a peak of 2.4 million. A total of 3.1 million watched some part of the final.
Ahead of the final, meanwhile, FIFA claimed it attracted more than 1.8 million fans at its FIFA Fan Festival in Doha.
The Fan Festival, at Al Bidda Park in the city, showed every World Cup game on big screens and provided free entertainment.
The 145,000sq m and 40,000 capacity venue welcomed an average of 70,000 visitors per day.
Image: Julian Finney/Getty Images