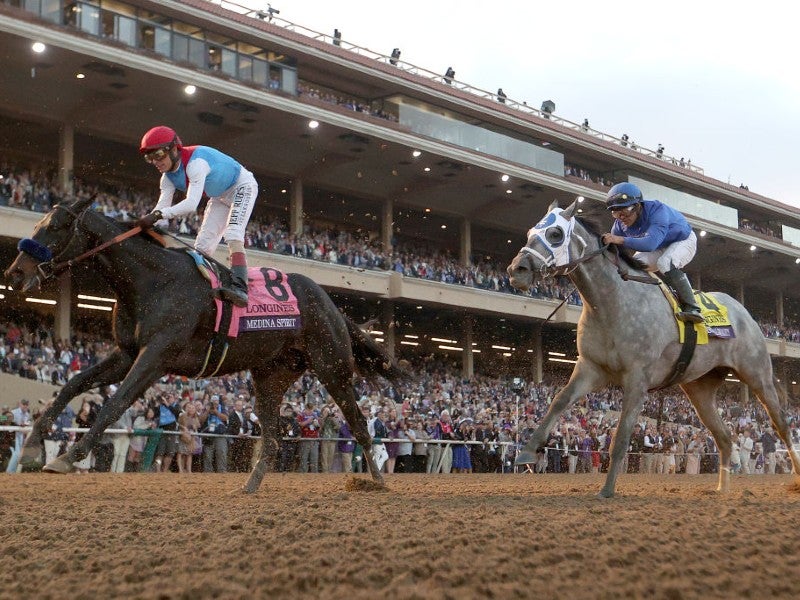 HBA Media, the independent rights agency in horse racing, has struck several new broadcast deals across key global territories for the upcoming Breeders' Cup, the annual thoroughbred US-based event.
The two-day event will again be shown by commercial broadcaster ITV in the UK, while Sky Sports Racing and Racing TV will provide coverage in both the UK and Ireland. Virgin Media will also show the race in Ireland.
The Breeders' Cup, which will be held on Friday (4 November) and Saturday at the Keeneland Racecourse in Kentucky, will also have exposure across Europe through Viaplay in Scandinavia, Polsat (Poland), Setanta (Eurasia and Baltics), Sport TV (Portugal), WeDoTV (Germany, Switzerland, and Austria), and Kanal 75 (Sweden).
In other regions, major international sports broadcaster ESPN and the Star+ streaming service will show the Breeders' Cup across South America, while SuperSport will broadcast to 48 countries across Africa, and DMI will service countries in the Middle East and North Africa.
New deals have also been struck with SPOTV (South-East Asia), SPN (India and Indian subcontinent), and Wasu.tv (China). Racing.com and Entain will show the event in Australia.
For the Breeders' Cup, 21 broadcasters will have access to a 'Golden Hour' production centered around the $6 million Longines Classic, which will be accessible in every major continent.
HBA Media also secured agreements with the aforementioned broadcasters for today's Melbourne Cup, with a total of 20 broadcasters showing the event live in over 190 territories.
Earlier this year, HBA Media renewed its long-standing deal to provide exclusive linear and digital international distribution services for the Breeders' Cup until 2024.
The extended deal will take the relationship between the two past the 10-year mark.
Frank Sale, managing director of HBA Media, said: "The Melbourne and Breeders' Cups are two of the most anticipated race meetings within our global horseracing portfolio. Our strong working relationships with both federations on content and distribution has resulted in several new broadcasters showcasing the races for the very first time.
"This collaborative effort with both parties has ensured these events continue to receive the worldwide recognition they deserve."
Image: Rob Carr/Getty Images