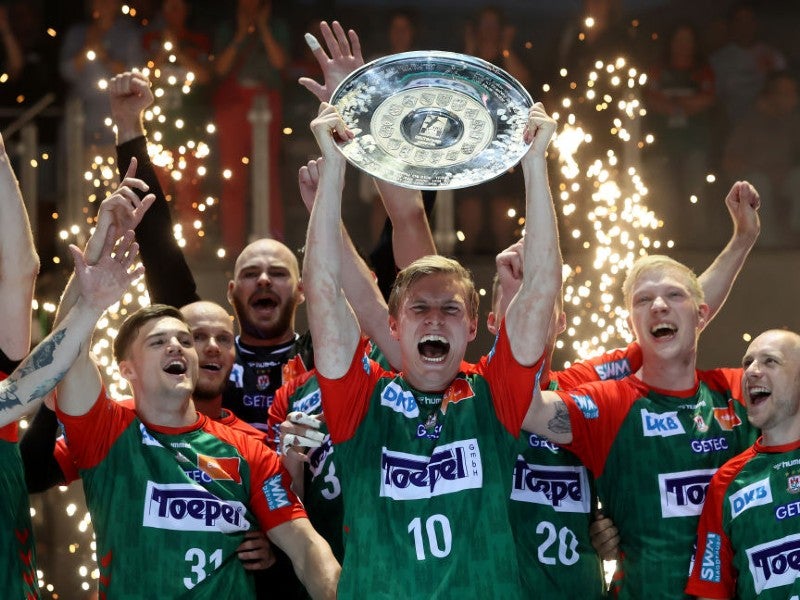 German handball's top-tier Bundesliga (HBL) has launched a new over-the-top (OTT) streaming platform in territories where it does not have broadcast rights deals.
The HBL TV service will provide live coverage of all matches from the HBL and second-tier 2. HBL in over 150 countries.
It will be launched from the start of the new 2022-23 season, with the league seeking to "inspire and interest new fans in the sport of handball in countries where no Bundesliga games can be seen live so far."
Territories in which the HBL does not have broadcast agreements include Spain and Portugal in Europe, China and Japan in Southeast Asia, and Egypt and Tunisia in Africa.
The first match on HBL TV will be the Super Cup between the German league champions SC Magdeburg and cup winners THW Kiel tomorrow (August 31).
The game will be available live and free of charge for all users in countries where the game is not already being shown.
As well as live content, HBL will also provide behind-the-scenes content that can be accessed free of charge.
All 310 live HBL matches (including the Super Cup and Final4 games) will only be available via a paid subscription which is priced at €3.99 per month or €39.99 per year.
The platform was developed in cooperation with wzid.sport, a subsidiary of marketing company TicketPAY.
TicketPAY has been the ticketing partner for HBL events since the 2021-22 season.
Initially, only one top HBL game per gameday will have English commentary. The other 272 Bundesliga games in the 2022-23 season will be offered without commentary in the initial stage.
Frank Bohmann, managing director of Handball-Bundesliga, said: "At the moment, fans from over 30 countries with whom we have broadcast agreements can watch our Bundesliga live on their screens.
"With the new OTT platform, we are taking the next exciting step on our way to more viewers, to whom we are now making an attractive offer outside of existing rights deals. With HBL TV, we offer millions of fans around the world the opportunity to watch every match in our Bundesliga live via a low-cost subscription.
"Our declared goal is to build more reach and visibility beyond our core and licensed markets in order to achieve a sustainable increase in marketing revenues as a second step."
Domestic rights in Germany for the upcoming season will be held by Sky Deutschland, the pay-TV heavyweight but will be owned by S-Nation Media, the new streaming platform launched by publishing giant Axel Springer and Christian Seifert, from the 2023-24 campaign.
That deal, announced in July, will run for six seasons until the end of 2028-29 and will see S-Nation Media broadcast all games from both the top-flight HBL and 2. HBL.
Meanwhile, the HBL has named German software and IT consulting company Pass Consulting as its new digitization partner in a three-year agreement.
Through the deal, which runs to 2025, the two parties will collaborate to launch a mobile app.
Pass Consulting will also work to revamp the HBL's social media channels.
The company will have a presence throughout the next three seasons through traditional advertising, on the LED banners as part of the Super Cup and the Final4 tournament, as well as banner advertising on the HBL homepage.
In addition to sponsoring the HBL, Pass Consulting has had partnerships with two clubs in the 2.HBL for several years, namely TV Großwallstadt and Wölfe Würzburg.
Bohmann said: "We are investing heavily in data management and digitization solutions in order to be able to offer our fans and sponsors exciting, innovative added value for everything to do with Bundesliga handball.
"These initiatives create worlds of experience for fans, address new target groups, and mean room for more and sustainable growth. Partnerships, such as the one with the Pass Consulting Group, which supports us with knowhow, creativity and an understanding of technology, are game changers that make important added value possible."