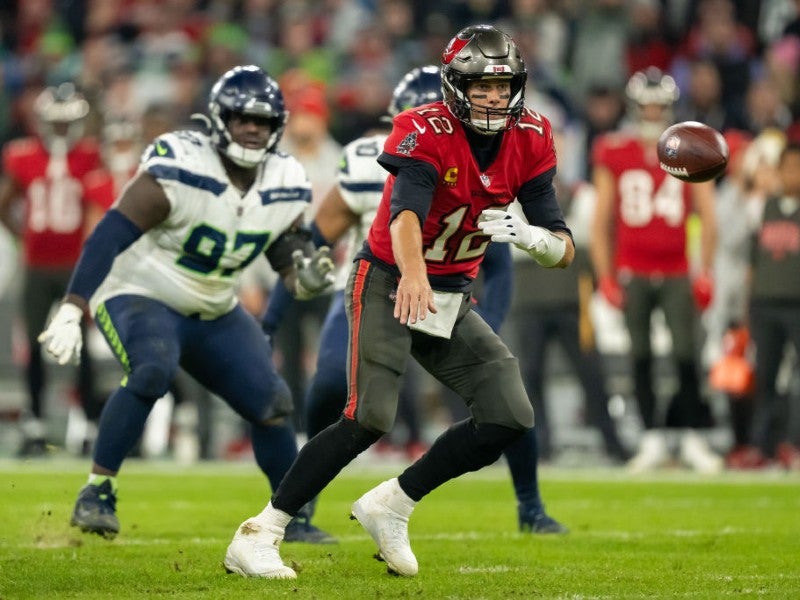 The Tampa Bay Buccaneers' win over the Seattle Seahawks in the NFL's first-ever regular season game in Germany on Sunday (November 13) was the most-watched international game on record on the NFL Network.
The platform attracted 5.8 million viewers across TV and digital for the Buccaneers' 21-16 victory in Munich, which surpassed the previous high from the New York Giants vs. Green Bay Packers game in London earlier this year by 5%.
The three international games on NFL Network this season – Giants-Packers, Seahawks-Buccaneers, and Minnesota Vikings-New Orleans Saints – were the three most-watched international games ever on the network.
Digital streaming across NFL digital platforms (including NFL+) delivered an average minute audience (AMA) of 259,000, the second-highest digital AMA on record for an NFL Network International game behind only Giants-Packers.
Meanwhile, the NFL has partnered with Skydance Media to create a multi-sports production studio.
Through a joint venture, the league's NFL Films production arm and the media company's Skydance Sports division will team up to "significantly expand multi-platform programming across sports in a broad range of formats for partners, fans, and viewers around the world."
Both the NFL, through its strategic investment arm 32 Equity, and Skydance Media are making "substantial investments" to launch the joint venture.
Ross Ketover, NFL Films senior executive, said: "The team at NFL Films is incredibly excited by this partnership and the opportunity it presents to take the next step in our evolution.
"Through this new venture, we will be able to expand our storytelling acumen into different areas of content by tapping into the expertise and creativity of a highly accomplished media company in Skydance."
Jesse Sisgold, Skydance Media president and chief operating officer, added: "When we set the vision of Skydance Sports a year ago, we aspired to create a pipeline for the very best sports storytelling.
"Partnering with the NFL and NFL Films gives us the power, privilege, and expertise to do this at the highest level possible all while celebrating sports, teams, and athletes around the world."
Image: Sebastian Widmann/Getty Images