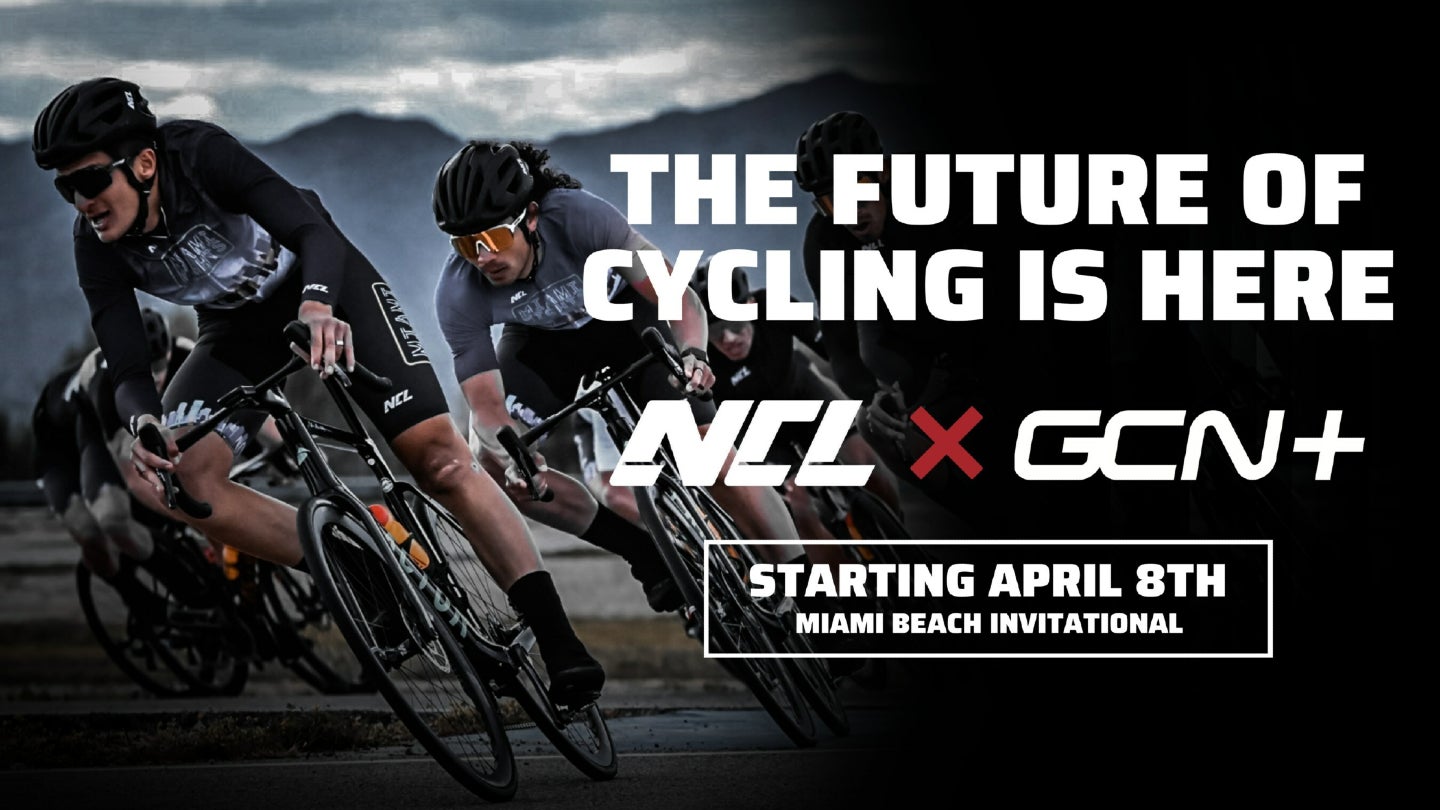 Global Cycling Network+ (GCN+), the cycling streaming service, has entered a three-year broadcast partnership with the National Cycling League (NCL), the new US professional road racing competition.
Through the deal, GCN+ will stream all four NCL Cup Invitationals in Miami Beach, Atlanta, Denver, and Washington DC, starting on April 8.
NCL co-founder and chief executive, Paris Wallace, said: "We're looking forward to showcasing the incredible female and male talent of the NCL peloton and the excitement of the first American professional cycling racing league to a new global audience of cycling fans."
Daniel Lloyd, director of racing at GCN+, added: "The NCL features a brand new format …
"We are guaranteed a lot of action, in part because of what's on the line; the NCL has the largest prize pot ever seen in criterium racing. For traditional road racing fans, there's no doubt it will be a departure from the norm, but things need a shakeup on occasion, and I'd predict that the NCL will do exactly that."
Criterium racing is lapped racing on a closed circuit, set in cities. Laps are usually half a mile (0.8km) to 1.5 miles (2.4km) long.
Coverage of the NCL will include on-site commentary from "veteran criterium racing broadcasters," as well as behind-the-scenes content on the teams and athletes. NCL coverage will also feature pre-event and post-event shows.
NCL Co-founder David Mulugheta, said: "As we build the National Cycling League to rival the major UUS sports leagues, we need to create great media products for fans on-site and around the world. Knowledgeable, long-time cycling fans who watch GCN+ will immediately realize NCL races belong alongside coverage of The Classics and Grand Tours."