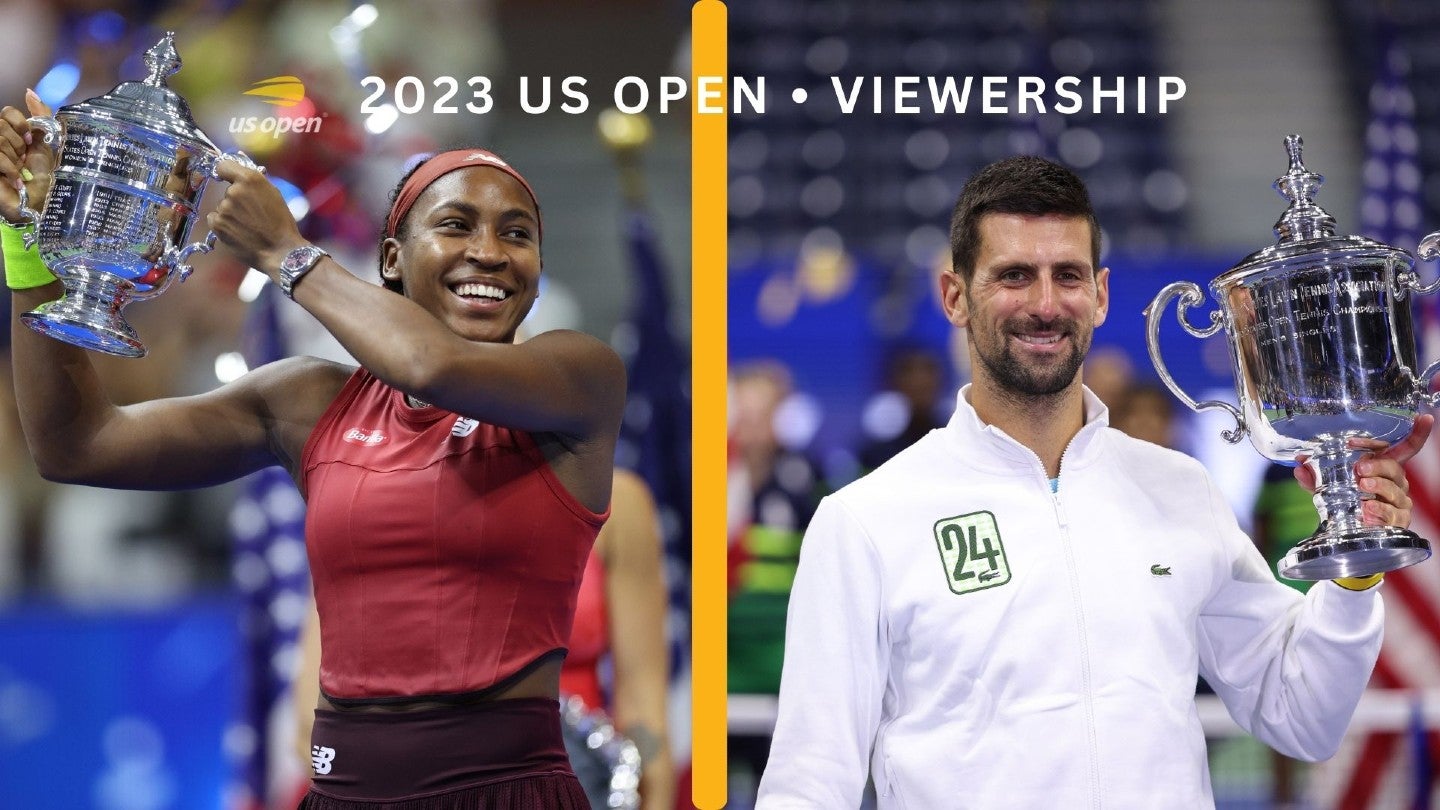 Rising US female tennis star Coco Gauff's US Open victory was the most-watched women's final of all time on major sports broadcaster ESPN.
The 19-year-old's three-set win over Belarusian Aryna Sabalenka on Saturday (September 9) was the second most-viewed telecast for the US Open overall, with 3.4 million viewers on ESPN, a 92% increase compared to last year. The most-watched was Serena Williams' final match in 2022.
The women's final was also the most-streamed telecast of the tournament on ESPN+, the broadcaster's streaming service, as Gauff secured her maiden grand slam title.
The men's and women's finals on ESPN averaged 2.8 million viewers, a 40% increase from 2022, making it the second most-viewed US Open of all time on ESPN, behind 2019's championships.
Novak Djokovic's victory over Daniil Medvedev, which was the Serbian's record-setting 24th grand slam title, averaged 2.3 million viewers, up 8% from last year, becoming the most-viewed US Open men's final since Rafael Nadal faced Medvedev in the 2019 final with 2.8 million viewers.
The women's and men's semi-finals, meanwhile, combined were the most-watched of all time on ESPN, averaging 1.9 million viewers, up 1% from the previous record in 2022.
The women's semi-finals delivered 1.8 million viewers on ESPN, an increase of 56% over last year.
For the entire tournament, coverage across ABC, ESPN, and ESPN2 averaged 1 million viewers, up 25% from 2021, but down 17% from 2022.