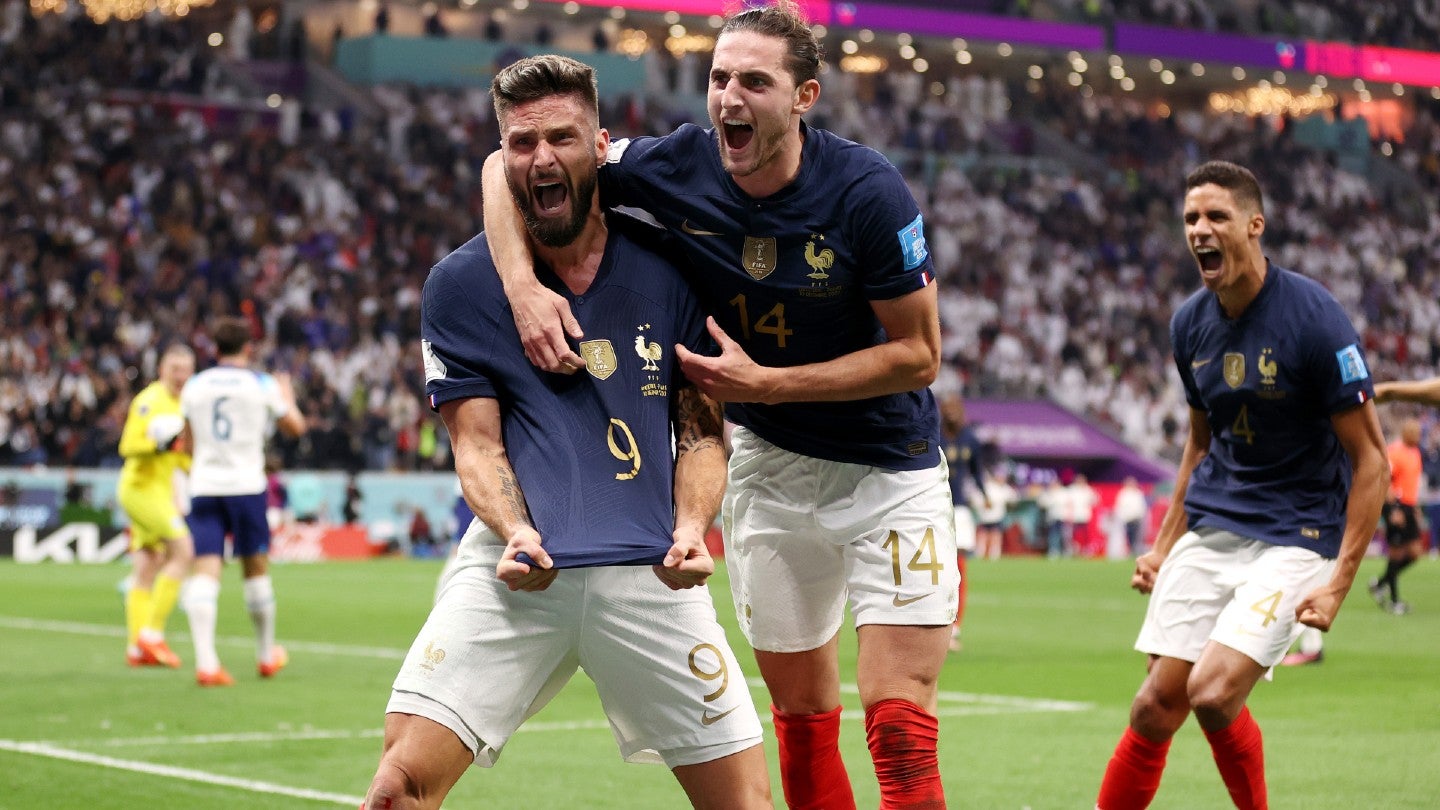 UK commercial broadcaster ITV and French counterpart TF1 drew the biggest television audiences of the year in their respective countries for France's quarter-final win over England in soccer's FIFA World Cup on Saturday (December 10).
France's 2-1 victory was watched by a peak audience of 23 million on the linear ITV channel and ITVX streaming platform.
That was the biggest audience of the tournament in the UK and the highest peak on any channel this year. It was also the biggest viewership since the final of last year's UEFA European Championship between England and Italy.
ITV also recorded its best Saturday night on record.
Across all viewing on all devices, an average audience of 20.4 million viewers watched the match, with an average of 15.8 million watching the full live and exclusive coverage.
The quarter-final match was streamed 15.3 million times, while Morocco's 1-0 win over Portugal, shown live on ITV earlier on Saturday, was streamed 8.2 million times.
In total, there were 30 million streams on ITVX on Saturday, which is a record figure for the service.
On TF1, an average audience of 17.7 million viewers saw holders France's triumph, which represented an audience share of 62.8%.
The viewership for the match peaked at 20 million and was the biggest audience for a quarter-final since World Cup 2006.
For France's last-16 victory over Poland, TF1 drew 14.32 million viewers (68.9% share).
The broadcaster attracted an average of 11 million viewers (64.5% share) for the country's three group-stage matches.
Earlier in the day, Morocco's win over Portugal was watched by 7.47 million viewers (51% share) on TF1 as they became the first African nation to reach the semi-finals of the World Cup.
The games were also shown in France by BeIN Sports but the pay-TV broadcaster does not share its viewing figures.
In Italy, meanwhile, public service broadcaster Rai attracted 9.5 million viewers for France's victory over England (45% share), while 6 million saw Morocco's win (45.2%).
France and Morocco will now meet in the second semi-final on Wednesday (December 14), while Argentina will face Croatia on Tuesday (December 13) after they defeated the Netherlands and Brazil in their respective quarter-finals.
Image: Catherine Ivill/Getty Images