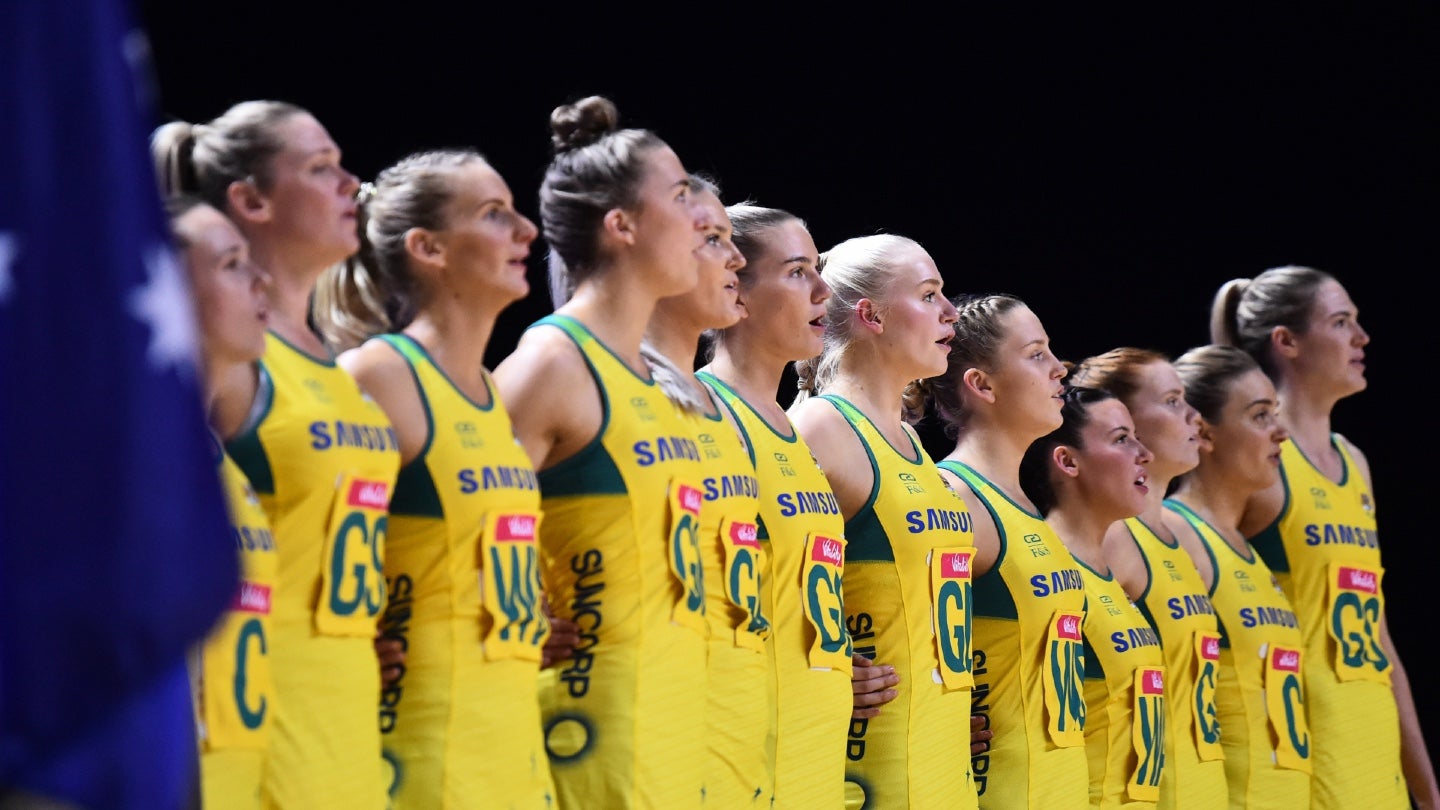 Australian pay-television heavyweight Foxtel has today (June 1) been unveiled as the main broadcaster for this year's Netball World Cup in South Africa.
Foxtel will cover every game from the 16-team tournament live, while Australian public-service broadcaster SBS will show the two semi-finals and the final free-to-air (FTA).
Both tie-ups have been facilitated by Sportfive, the global sports marketing agency which is governing body World Netball's international broadcast partner.
The next edition of the quadrennial Netball World Cup will take place in Australia in 2027. The country secured rights in 2021, with the tournament to take place in Sydney.
This year's World Cup runs from July 28 to August 6 in Cape Town, and Foxtel will have a dedicated tournament carousel feature on the homepage of its streaming platform Kayo Sports. This will feature Australia's matches from previous Netball World Cups, as well as on-demand matches, and analysis.
Every game the Australian team (the Diamonds) plays will be available via the Kayo Freebies FTA streaming option, as will the two semi-finals and the final.
Fox will also air highlights on Kayo from those matches shortly after the final whistle, while on July 24 it will produce an hour-long preview show.
SBS, meanwhile, will air the semi-finals and the final (on August 5 and 6), on SBS Viceland, and will also make these games available for live streaming, as well as on-demand viewing.
For the last edition of the quadrennial Netball World Cup, in England in 2019, Australian coverage rights were held by commercial network Nine.
Clare Briegal, chief executive at World Netball, said: "We are thrilled that the Foxtel Group will be showing all games live to the Australian netball family from the Netball World Cup 2023.
"Netball is so much more than just a game, and it is fantastic Fox is taking this opportunity to cover the sport and our amazing players in more depth, outside of the match coverage.
"We are also very pleased that SBS will be showing the semi-finals and final live and free. This is a fantastic opportunity to inspire the next generation and grow our already passionate audience in Australia."
So far, broadcast deals for this year's Netball World Cup have been struck by pay-TV multinational heavyweight Sky in the UK and in New Zealand.
Pay-TV's SuperSport and FTA national network SABC will split domestic rights between them in South Africa.
Image: Nathan Stirk/Getty Images