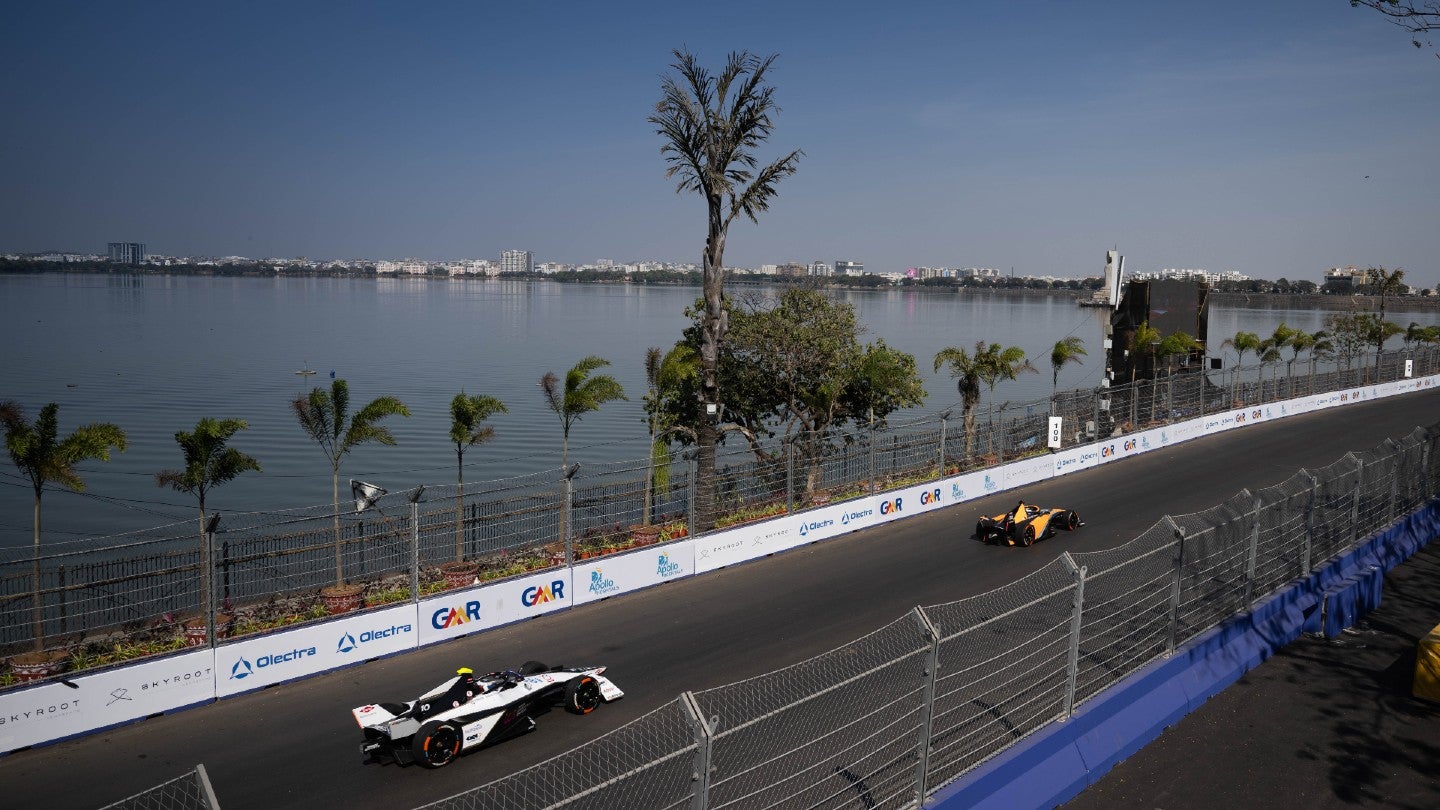 Formula E has agreed a multi-year partnership with Tata Communications that will see the Indian telecoms giant become the official broadcast distribution provider of the all-electric motor racing series.
Under the partnership, the firm will deliver high-definition, high-resolution, and high-speed live Formula E content to viewers globally as part of the series' move to reduce the environmental impact of broadcasting its live events internationally.
Tata Communications' remote production solution will transmit and transfer live racing action from over 85 camera feeds and audio channels on each racetrack to Formula E's central remote production hub in the UK.
The repackaged feeds will then be distributed to broadcasters and digital platforms through Tata Communications' global edge infrastructure.
Aarti Dabas, Formula E's chief media officer, said: "Tata Communications will play a critical part in Formula E's live race broadcast production and distribution.
"With Tata Communications' innovative technology and expertise, we will deliver an enhanced viewing experience for fans and improved service for our 40-plus broadcast partners.
"The seamless track connectivity provided by Tata Communications ensures that the on-track action is captured and distributed in real-time, elevating the broadcast to a whole new level. This relationship makes a positive contribution in our mission to create a more sustainable future, and further demonstrates Formula E's technical ambition and commitment to innovation."
Tata Communications said its media edge platform will deliver more than 160 live video and audio signals from Formula E races across continents within milliseconds, using media edge locations across North America, Europe, and Asia.
The broadcast distribution will also be supported by the company's trained experts, providing global end-to-end managed services at all 16 races this season.
Tata Communications chief executive A.S Lakshminarayanan said: "Tata Communications is in a unique position to help businesses deliver on their promise of a greener future with a digital fabric of seamlessly integrated digital solutions.
"Our relationship with Formula E is another example of how we are enabling organizations with the power of technology to deliver ground-breaking entertainment in a sustainable and environmentally positive way.
"We are passionately evolving and innovating our solutions portfolio to allow Formula E to harness the power of digital and cloud with sustainability at the core."
The new deal adds to Tata Communications' partnerships in motorsports, which includes a similar distribution agreement with motorcycling's MotoGP series through a contract with Dorna Sports, the promoter and commercial rightsholder of the competition.
The Indian telecoms company is also the official connectivity provider of the prestigious Formula 1 championship. Under that deal, it is responsible for facilitating the transfer of more than 100 video feeds and 250 audio channels from each racetrack to F1's Media and Technology center in the UK to ensure viewers across the world can watch the races with no delay.
The new partnership was announced during the first edition of the Hyderabad E-Prix, which took place in India on the weekend (February 11).
Hyderabad was added to the Formula E 2023 hosting city ranks after a letter of intent was struck early last year by both the championship organizers and the Hyderabad municipal authorities.
Earlier this month (February 6) Indian renewable energy firm Greenko was announced as the title sponsor of the inaugural race in a deal with Formula E and Ace Nxt Gen, the promoter of the E-Prix.
The title sponsorship came after Formula E signed off on a multi-year global licensing deal with the New Era headwear brand.
Other Formula E sponsors include title partner ABB, global partner Julius Baer, principal partner SABIC, Tag Heuer, and logistics partner DHL.
This year's Formula E season got underway on January 14 and finishes on July 30, with a record 18 events across 10 cities.
Image: Handout/Jaguar Racing via Getty Images