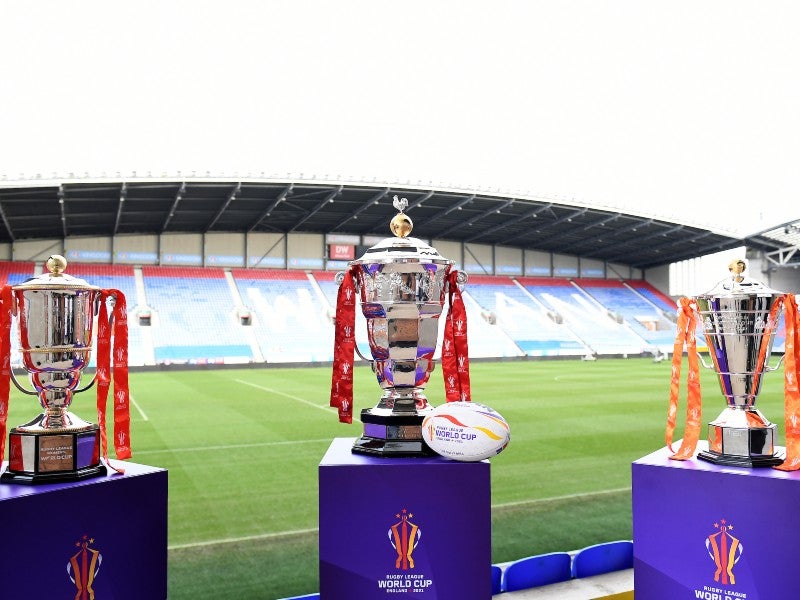 Fite, the combat sports network, has acquired rights to the upcoming Rugby League World Cup (RLWC) across multiple global territories.
The platform will show the delayed tournament in markets such as the US and all of North, Central, and South America, as well as Germany, Italy, Spain, most of Europe, and Africa.
The deal was agreed with US-based sports media and marketing agency Integrated Sports Media (ISM).
RLWC rights are being distributed in North America and internationally by ISM, via an agreement with the RDA agency, the global media rights distributor of RLWC2021.
RDA was appointed to the role last year.
Fite will air the men's, women's, and wheelchair events across its various markets. The network has made several bundles available including pay-per-view bundles and via the Fite+ subscription service.
The RLWC will be played between October 15 and November 19 in 21 locations across the UK. The tournament was delayed from last year due to the Covid-19 pandemic.
The rights deal represents Fite's first agreement outside of combat sports.
The network, owned by sports, fashion, and entertainment technology company TrillerNet, has typically only shown boxing, wrestling, and mixed martial arts events on its platform.
Fite streams over 1,000 events per year and claims to have over 6 million subscribers globally.
Michael Weber, chief operating officer of Fite, said: "We're proud that Fite has risen above the sports media scrum and won the largest amount of territories for this major COVID-delayed event.
"The Rugby League World Cup has recognized our reach and reliability in trusting us to deliver this to fans worldwide. This marks Fite's first major move beyond its core in combat sports."
Doug Jacobs, ISM President, added: "Rugby is one of the fastest growing sports in the United States and we're thrilled to be distributing Rugby League World Cup 2021 to American and international fans."
The RLWC will be shown domestically by the BBC, the UK public-service broadcaster.
This will be the largest men's RLWC with 16 nations, two more than in 2017, with Jamaica and Greece making their tournament debuts.
The men's, women's, and wheelchair tournaments will run concurrently for the first time and involve 32 national teams playing 61 matches.