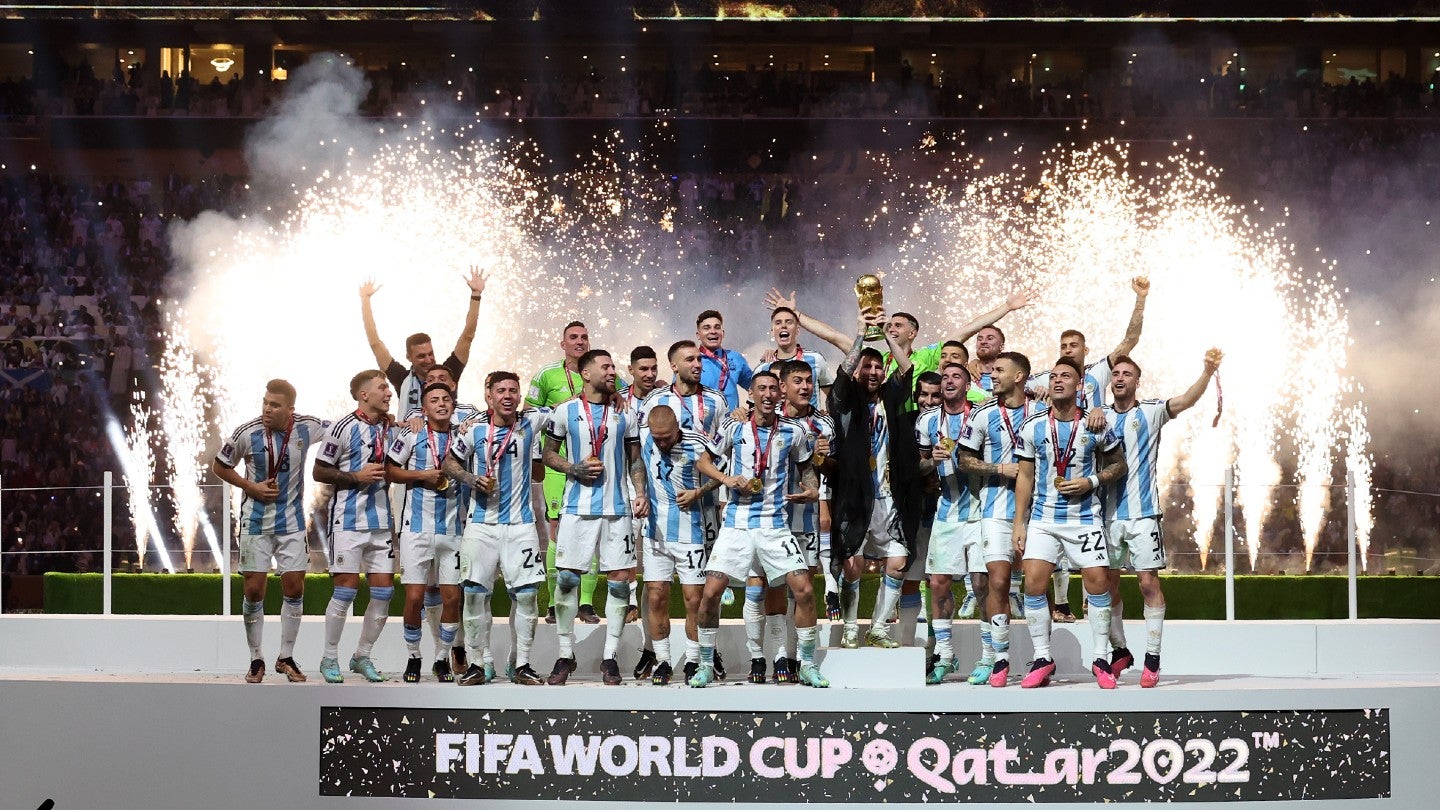 A global audience of almost 1.5 billion people watched the 2022 FIFA World Cup final last month (December), according to world soccer's governing body.
Figures released by FIFA yesterday (January 18) suggested that around 5 billion people engaged with the tournament in Qatar, following content across various media platforms and devices.
On social media, there were 93.6 million posts across all platforms, with a 262 billion cumulative reach and 5.95 billion engagements.
The World Cup attracted 3.4 million spectators inside the stadiums, up from 3 million in Russia in 2018.
Three matches at Lusail Stadium, including the final, saw the highest attendance for a match registered at a FIFA World Cup since USA 1994 when Brazil played Italy in front of 94,194 at the Rose Bowl in Pasadena.
Argentina won their second World Cup trophy with a penalty shootout victory over France following a 2-2 draw.
The opening match of the tournament, in which Ecuador beat hosts Qatar 2-0, achieved a global reach of over 500 million.
In total, 1.85 million visitors attended the FIFA Fan Festival in Doha.
In what FIFA described as "a record-breaking first," its FIFA+ platform live-streamed the entire tournament in Brazil, partnering with the likes of YouTube streamer Casimiro.
Additionally, all of FIFA's global and regional sponsorship packages were sold out, with the 32 commercial affiliates activating more than 600 special marketing programs.
The 2026 World Cup will be staged in three countries for the first time, with the US, Mexico, and Canada co-hosting soccer's showpiece event. The next edition will expand to 48 teams and be held across 16 cities.