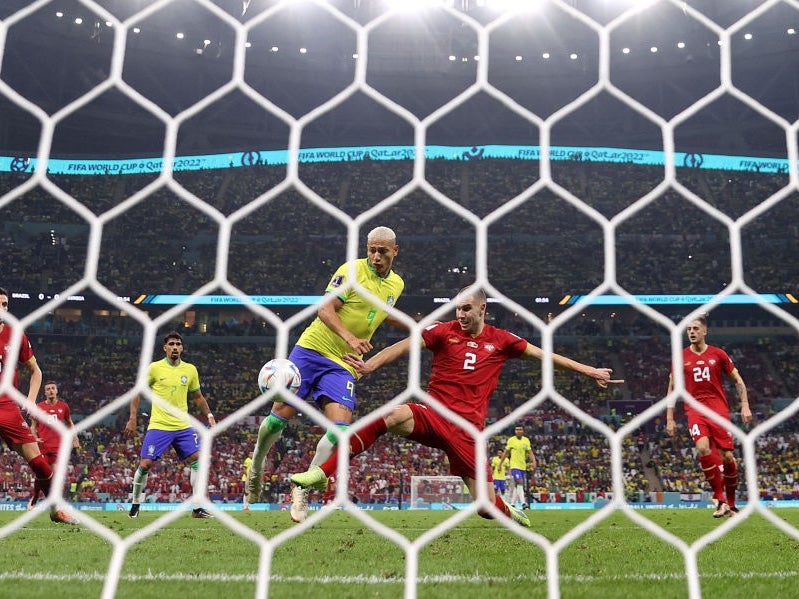 FIFA, global soccer's governing body, has told its Thai broadcast partner for the ongoing 2022 FIFA World Cup to stop its coverage signal of the tournament from leaking into neighboring countries.
Last week, rights for the 32-team, 64-match tournament were snapped up in the southeast Asian country by the Sports Authority of Thailand (SAT), the country's national sports agency, which has acted on behalf of 17 free-to-air (FTA) broadcasters in the country.
However, it has now been reported by local Thai media that FIFA has warned the SAT that the network's transmission of World Cup matches is also being broadcast – inadvertently – in surrounding countries.
The SAT has informed the Thai National Broadcasting and Telecommunications Commission (NBTC) that this is taking place.
A photo from a prominent Thai journalist recently circulated on social media shows fans in neighboring Laos watching World Cup action on TV through the SAT signal.
According to the Bangkok Post, the SAT governor asked the NTBC to ensure all carriage partners follow FIFA's transmission encryption standards.
If the current transmission method remains in operation, governor Kongsak Yodmanee has said that FIFA will eventually remove World Cup rights from SAT and its FTA coalition.
The SAT World Cup deal sees the following FTA broadcasters splitting the games between them: True4U 24, TSports 7, Channel 3, Channel 5, Channel 7, Channel 8, MCOT Channel 9, NBT, Thai PBS, Thairath TV, Amarin TV, Mono 29, PPTV 36, GMM 25, Nation TV, ONE 31, and JKN 18.
A lot drawing was conducted last weekend to choose which channels would broadcast which matches.
Thailand itself has never qualified for the tournament.
Meanwhile, soccer fans in Lebanon are currently unable to watch World Cup action on FTA TV, with the current political situation in the country meaning a sub-licensing deal to ensure coverage cannot be signed off.
A sub-licensing deal was in the works between BeIN Sports, the international broadcaster which holds Middle East pay-TV rights to the tournament, and Tele Liban, the Lebanese public broadcaster.
However, because Lebanon currently has a temporary government in charge, that body is constitutionally unable to give the necessary sign-off to the BeIN sub-licensing deal.
Currently, the only means by which Lebanese soccer fans can watch World Cup action is through a BeIN Sports subscription.
The Lebanese minister of information, Ziad Makari, told media: "Because we have a caretaker government who can't meet, we can't pay the private broadcaster without approval from the council of ministers …
"If we had a fully empowered government, this wouldn't have happened."
Tele Liban covered 22 games from the 2018 FIFA World Cup, held in Russia, through a similar sub-licensing deal to that which was planned for the ongoing 2022 tournament.
Image: Lars Baron/Getty Images